Fans Are Surprised With The Weight Loss Of 'Gilmore Girls' Star Liz Torres'
The 73-year-old actress knocked the socks off her audience when she showed off her admirable weight loss.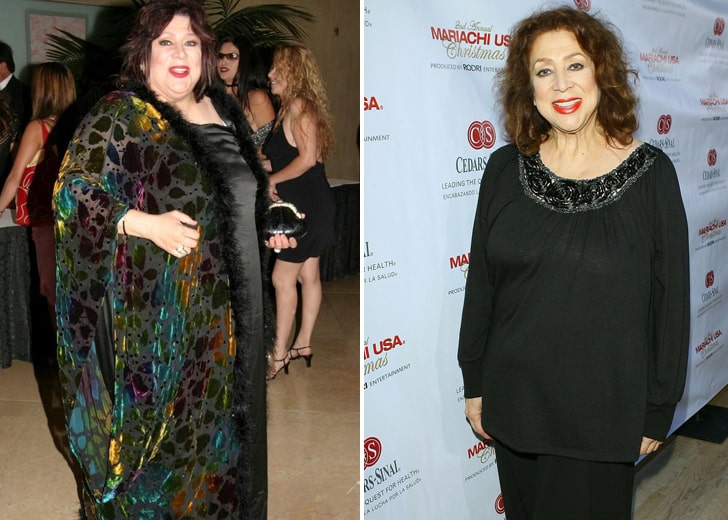 Important Note: This article is not written to denounce overweight individuals, nor it's penned to imply any form of negative assertions or connotations to being overweight. The author and Hollywoodmask understand and respect both the Body Positivity and Body Neutrality movement in the sense that we should treat each other with empathy and strive together to imagine a world in which we can channel our inner beauty and potentialities. 
Liz Torres is best known for her role as Stars Hollow's resident dance teacher Miss Patty in the series Gilmore Girls. However, when the show came back as a Netflix reboot in 2016, it suffices to say that her character Miss Patty was unrecognizable.
The 73-year-old actress knocked the socks off her audience when she showed off her admirable weight loss as she reprised her unforgettable avatar in the Gilmore Girl reboot.

Liz Torres in 2013 (Left) vs. 2016 (Right) Source: Life and Style Magazine
Shedding the Pounds was Always Important to Liz Torres 
Losing weight was something that had always been on the back of Torres' mind. She had even acknowledged to the LA Times, in the 90s, that she didn't enjoy how she appeared because she appeared "heavy."   
I'm heavy. This is the reality. I don't kick myself about it, but I don't think I look fabulous in my clothes. I know that in my suits I look like a box walking down the street. That's the thing that hurts me most. Thank God, there's a product out there that you can wear that's passable. It's corrective dressing, but it's not who I am and ultimately that's very hard.
The situation was so dire that Torres refrained from even looking at fashion magazines because they featured clothing that she couldn't even think of wearing. In the same interview, she shared that she had always wanted to lose weight and understood that being overweight could take a huge toll on one's body. 
People Would Not Look At Her Because She Was 'Heavy'
Being a Puerto Rican Latina in Hollywood is a limitation on its own. Add to that the societal nature of stereotyping people based on their physical characteristics, she has had to face many stereotypical roles to get where she is today.
Even as a professional, Torres had a lot of trouble making herself heard on-set. It was almost as if no one wanted to hear her out. She took this rather sportingly and supported every heavy cast and crew member she could see.
I would go on the set and people would not look at me. They also tend not to hear you. You have to make them focus on you. If I really want to be heard, I have that command but a lot of heavy women don't. When I see someone heavy working on television I say, 'Oh, God, go girl. You do it.' You know, it shouldn't stop your life.
The Weight Loss Journey Began In 2008
Although the realization came to her early, Torres did not start working on her weight loss until 2008. After playing Connie Solis on CW's Desperate Housewives, she started shedding pounds without losing any of her defining personality traits.
By 2010, Liz Torres' weight loss was so significant that she was barely recognizable on the opening night of the Broadway show It Must Be Him.
Seeing the actress' transformation, some have even claimed she might have undergone gastric bypass surgery to aid her weight loss, but solid proof regarding the issue is yet to be unearthed.
Torres has since been seen on Scandal's sets, Devious Maids, My Mom and The Girl, and the Gilmore Girls' Netflix reprise.