'Gilmore Girls' Star Lauren Graham's Transformation Over the Years Sparked Plastic Surgery Rumors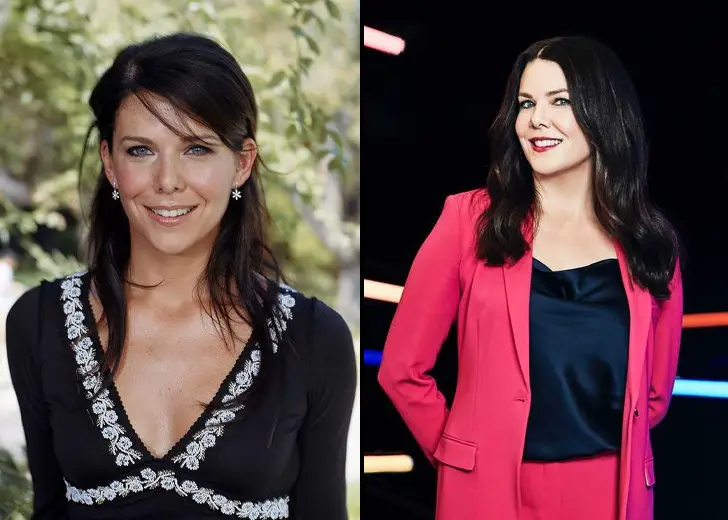 Lauren Graham became a household name after starring as Lorelai Gilmore on Gilmore Girls in the 2000s.
Audiences fell in love with the fast-talking pop-culture referencing mother. 
Graham also brought boundless chemistry between her co-star and on-screen daughter, Alexis Bledel. 
From Gilmore Girls, Graham continued her acting career, appearing on shows like Zoey's Extraordinary Playlist, Parenthood, and Vampirina.
Throughout her entire career, the Parenthood star kept her iconic look — dark hair to complement her icy blue eyes.
But after spending decades in the public eye, fans opined that the 54 years old didn't look her age. 
It is not surprising that her appearance has transformed, but her fans strongly believed she had gotten plastic surgery to maintain a youthful appearance. 
But did she really go under the knife?
Fans felt that the actress got a nose job because of the changes in the structure and form of her physical feature. 
The internet also speculated the star got a facelift surgery as her face no longer looked puffy. 
Lauren Graham on Plastic Surgery
Although the internet has its own theories, Graham has never publicly addressed speculation that she has gotten plastic surgery. 
And the actress is probably unbothered by all the rumors, too, because of what she said in 2016. 
That year, the miniseries revival Gilmore Girls: A Year in the Life aired. 
The stars got on a Facebook Live panel discussion to talk about it, and Graham shared that they didn't pay attention to anything, 
"We don't pay attention to anything. We don't know. None of us are on the internet, almost at all," said the actress. 
Graham might be unbothered by the plastic surgery rumors, but she once said she would never go under the knife in a different interview.
In 2011, she opened up to CNN Health about her thoughts on plastic surgery. 
"I don't ever plan to do it, but I don't know how I would feel," shared the Gilmore Girls star.
She added Diane Keaton, whom she knew and hung out with, had nothing done, and she looked great.

Lauren Graham then and now photos that sparked plastic surgery rumors (Source: Instagram)
Graham explained she wanted to look good but was fearful of not looking like herself and therefore wanted to rely on her personality and not her looks. 
Lauren Graham's Advice on Health and Confidence
In the same interview, the actress also shared her tips on staying confident when she felt insecure about her looks. 
Graham noted that sometimes she pretended, and other times, she thought about her strengths, like how smart and funny she was. 
The Gilmore Girls star shared that she always struggled with confidence and recalled that she felt like she was in high school when she was at a party last night. 
"Did I wear the right thing? Do I look OK? Did I walk funny?" said the actress. 
As for her favorite healthy-life advice, she noted that staying physical was the trick. 
She explained that it was a Buddhist way of thinking that humans should constantly move to stay healthy. 
"Let's take a walk outside. And I never go take a walk outside, but it's such a good idea! No, you didn't burn 1,000 calories, but you got up after dinner, walked outside, and had fresh air," the actress shared.