Did Lauren Graham Get Plastic Surgery Such As Nose Job?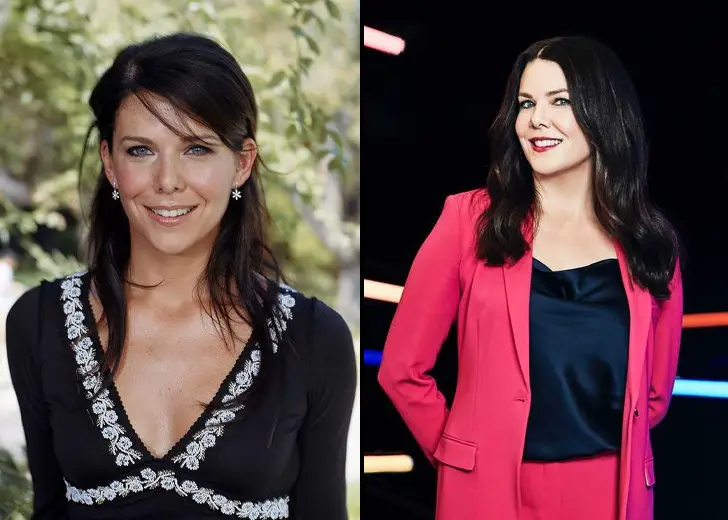 American author and actress Lauren Graham, known for her roles in Gilmore Girls and more recent shows like Zoey's Extraordinary Playlist and The Mighty Ducks: Game Changers, has been rumored to have undergone plastic surgery multiple times in her career. 
Some changes to her appearance, such as her nose and face, have led to speculation that she has had a nose job, facelift, and Botox injections. But she has denied the rumors and refused to discuss them. In addition, she has never admitted to doing any plastic surgery procedures.
She touched on the matter on only one occasion—she talked about her desire to age gracefully in her book 'Talking as Fast as I Can,' without confirming or denying rumors. 
In this article, we will talk about the plastic surgery rumors of Graham in depth, from their inception to their current state. 
Who is Lauren Graham?
Lauren Graham became a household name after starring Lorelai Gilmore on Gilmore Girls in the 2000s.
Audiences fell in love with the fast-talking pop culture referencing mother. Graham also brought boundless chemistry between her co-star and on-screen daughter, Alexis Bledel. 
Graham continued her acting career with her popularity rising from Gilmore Girls, appearing on shows like Zoey's Extraordinary Playlist, Parenthood, and Vampirina.
When did Lauren Graham's plastic surgery rumors start?
Having spent more than two decades in the industry, Graham has been the subject of many plastic surgery rumors in her career. 
The most widespread rumor about her change in appearance started in 2016 as fans began to talk about how she looked different in Gilmore Girls: A Year in the Life, but she and her co-stars were unbothered by any negative reactions. 
Throughout her career, the Parenthood star kept her iconic look — dark hair to complement her icy blue eyes. But after spending decades in the public eye, fans opined that the 54 years old didn't look her age. 
It is not surprising that her appearance transformed, but her fans strongly believed she had gotten plastic surgery to maintain a youthful appearance. 
Did Lauren Graham have plastic surgery?
After fans began speculating that she looked different in Gilmore Girls, the internet began to speculate if she did really go under the knife. Some alleged that the actress got a nose job because of the changes in the structure and form of her facial feature. 

Lauren Graham's then and now comparison photos are viral on social media leading to plastic surgery rumors (Source: Instagram)
The netizens also speculated the star got a facelift surgery as her face no longer looked puffy. 
Although the internet has its own theories, Graham has never publicly addressed speculation that she has gotten plastic surgery. 
And the actress is probably unbothered by all the rumors, too, because of what she said in 2016. 
That year, the miniseries revival Gilmore Girls: A Year in the Life aired. 
The stars got on a Facebook Live panel discussion to talk about it, and Graham shared that they didn't pay attention to anything, 
"We don't pay attention to anything. We don't know. None of us are on the internet, almost at all," said the actress. 
Lauren Graham's once said she wouldn't do plastic surgery
Graham might be unbothered by the plastic surgery rumors, but she once said she would not prefer to go under the knife in a different interview.
In 2011, she opened up to CNN Health about her thoughts on plastic surgery. 
"I don't ever plan to do it, but I don't know how I would feel," shared the Gilmore Girls star.
She also said that Diane Keaton, whom she knew and hung out with, had nothing done, and she looked great.
Graham then explained she wanted to look good but was fearful of not looking like herself and therefore wanted to rely on her personality and not her looks.
"The standards have changed, and people do much more in that world than they used to. It's not a fair playing field, in a way. I have an interest in looking good, but I have a fear of not looking like myself. I've had much more success than I ever thought not being iconic in the beauty sense, so maybe I'll just continue to rest on my personality," she said.
Lauren was told 'Gilmore Girls' role would 'age' her
Despite rumors, Lauren has been known as a successful and beautiful actress throughout her career. Even when her inner circle suggested she not join the Gilmore Girls cast, reasoning that the role would "age" her, the Hawaii native focused on the given role and its strength.
"I was, what 31 or 32, and you know, it was a bad idea to play a mom to a teenager and that would it 'age me,' and I just never — that is not the first thing I thought of. Or the third thing! I just thought, 'This is a great relationship and a world I wanted to spend time in,'" she told Variety.
In the American drama television miniseries Gilmore Girls, she played one of the main characters Lorelai Gilmore, alongside personalities such as actress Alexis Bledel and actor Scott Patterson.
Actually, Bidel and Graham were the "Gilmore Girls" for seven years. In the television series, Graham's character, Lorelai, raised Rory (Bidel) as a dynamic single mother.
The mother-daughter duo in the series shared an excellent bond. They talked about their love interests and shared a common interest in breakfast food and coffee.  
Lauren Graham's advice on health and confidence
In the same CNN interview, the actress also shared her tips on staying confident when she felt insecure about her looks. 
Graham noted that sometimes she pretended, and other times, she thought about her strengths, like how smart and funny she was. 
The Gilmore Girls star shared that she always struggled with confidence and recalled feeling like she was in high school at a party last night. 
"Did I wear the right thing? Do I look OK? Did I walk funny?" said the actress. 
As for her favorite healthy-life advice, she noted that staying physical was the trick. 
She explained that it was a Buddhist way of thinking that humans should constantly move to stay healthy. 
"Let's take a walk outside. And I never go take a walk outside, but it's such a good idea! No, you didn't burn 1,000 calories, but you got up after dinner, walked outside, and had fresh air," the actress shared.