Is Harry Jowsey the One Gifting Flowers to Khloe Kardashian?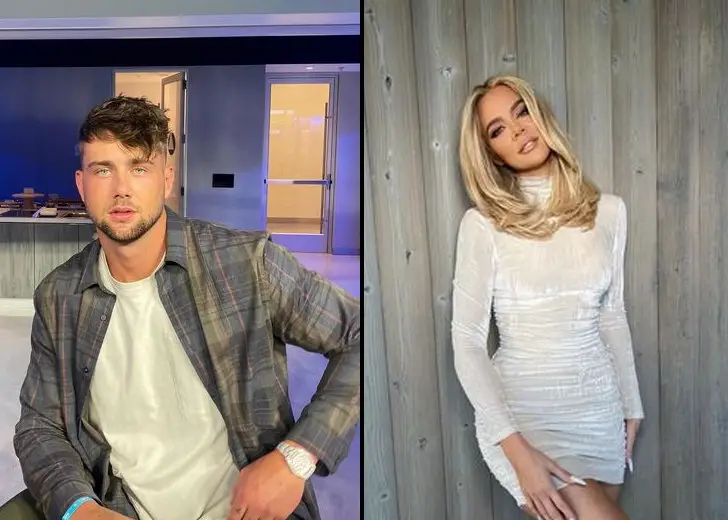 In December 2021, Khloé Kardashian's baby daddy, Tristan Thompson, confessed that he had fathered a child with another woman while still in a relationship with the reality star. 
Following the admission, Tristan took to Instagram to publicly apologize to Khloé for his years of misconduct. 
The Sacramento Kings member was still trying to win over the Good American's founder, but this time it was different.
For Khloé, the recent scandal was the final straw, and she admittedly would never take him back romantically. 
She struggled to accept the latest infidelity as she "wanted the fairytale life" with the NBA baller thinking he turned over a new leaf. 
"Khloé is all about trust and loyalty. She feels disrespected. She's ready to move on," a source told Us Weekly. 
The insider also claimed the reality star was relying on her mother, Kris Jenner, who had not left her side and been a source of strength during the tough time. 
Khloé's mother is encouraging her to keep the lines of communication open, as she wants the former couple to have an amicable relationship for the sake of their daughter.
Harry Jowsey Comforting Khloe Kardashian?
While Khloé is taking care of herself, she has received a lot of love and support from her family. 
The Keeping Up With the Kardashians alum shared an Instagram story of a beautiful bouquet of pink roses she got from Kourtney Kardashian and her fiancé, Travis Barker.
"My cuties @travisbarker @kourtneykardash, I love you," she wrote in the photo.

Deuxmoi's IG story on Harry Jowsey and Khloé Kardashian dating (Source: Deuxmoi/Instagram)
In another Instagram story, she was seen cuddling with hundred of roses with her daughter, and she did not disclose who they were from. 
Fans were convinced it was Tristan trying to win her back. 
However, social media is abuzz with rumors that Too Hot to Handle star Harry Jowsey sent the flowers. That is to say, they are speculated to be dating. 
The rumors most likely started after celebrity gossip site Deuxmoi uploaded the tea about the duo in their Instagram story. 
According to the message sent in by a follower, their friend who works in a well-known PR agency confirmed Khloé and Harry were talking. 
The pair were DM-ing each other, and "last night [Harry] picked up a Bentley and flowers and delivered them to her house."
Fans have taken to Twitter to discuss the matter. One user wrote that they needed more receipts because they did not believe the information. 
Another user tweeted that Khloé was only talking to the 13 years younger reality star for clout. 
Harry Jowsey's Rumored Girlfriend
So far, no one knows the truth, but not too long ago, Harry was linked with Los Angeles-based Russian model Sveta Bilyalova. 
In early December 2021, the Too Hot to Handle star had uploaded an Instagram carousel.
In one of the photos, Bilyalova faced away from the camera and had her legs wrapped around Harry's waist. 
Fans took to the comment section to question Harry if he was dating the model. But no confirmation about the duo's relationship has yet surfaced.