Gracie Carol on How Her Viral Song 'Breakup SZN' was Inspired by a Break Up
'Breakup SZN' was the silver lining behind the dark cloud of depression after Gracie Carol's split from her boyfriend.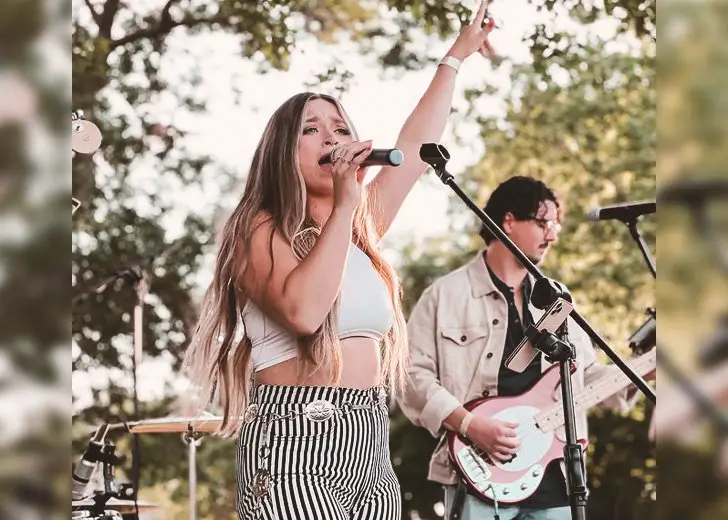 TikTok is a compelling and influential platform. It can either make or break someone in a matter of hours. Arguably, TikTok can be credited for making songs viral. 
Many songs like 'Savage' by Megan Thee Stallion, 'Daisy' by Ashnikko, 'Say So' by Doja Cat, 'Prom Queen' by Beach Bunny, and 'Drivers License' by Olivia Rodrigo gained traction from TikTok.
While these songs are exquisite in their own right, TikTok gave these songs a platform to grow and reach people of all generations. Currently, one song that is going viral on TikTok is 'Breakup SZN.'
The Voice behind 'Breakup SZN'
Gracie Carol is a 24-year-old country pop singer-songwriter who is making leaps in the world of country music. She developed an early affinity for country music while listening to it as a child and performing at events in her hometown of Cincinnati.
Carol became serious with her career after performing with country music legend Keith Urban on his Raise Em' Up Tour at Riverbend Music Center. She was just 17 at the time.
Impressed with Carol, Urban asked her to audition for Season XIV of American Idol. She agreed and made it through to the first round of Hollywood Week.
American Idol gave her the boost she needed. Carol, who now resides in Nashville, Tennessee, has written, recorded, and published a slew of tracks.
She has discovered her sound in country music as well as being a viral sensation on TikTok with her new song 'Breakup SZN.'
The Inspiration behind 'Breakup SZN'
As evident by the song's name, 'Breakup SZN' is based on Carol's split from her long-time boyfriend. In an exclusive interview with People, the country singer went into details about her break up and the single. 
Carol met the guy in kindergarten when they were both five years old. Like every adorable childhood romance, the pair went to the same school and grew up together.
They were even each other's first kisses. The duo started dating each other after their high school graduation. Soon after that, Carol relocated to Nashville to pursue her music aspirations. 
That's what I wanted to do with my life. That's why I moved to Nashville. I didn't know anything else besides him and music in my life.
The singer's dream was to pursue a career in the music industry, but her boyfriend was not up for it. So, after dating on and off for six years, they decided to call it quits.
The pair attempted to make it work for a while, going back and forth, dating other people, and trying to rekindle what they once had. But, unfortunately, it was not working out, and their relationship was getting toxic day by day.
He would victimize himself and make her feel like she was at fault for their unstable relationship. In addition, Carol contracted the COVID-19 virus and found herself sinking further into depression as the pandemic progressed.
She was hurt from her split, so she channeled it into something she does the best — writing a song about it. But it was easier said than done. 
All the songs she wrote before 'Breakup SZN' were love songs and portrayed what she felt in love. However, it was difficult to write a sad song, so she made her break up into a celebration. 
She wrote about the celebration of overcoming the hurt and celebrating freedom with her girlfriends. It was something people could resonate with, so no wonder it went viral on the most used platform today.