For Olivia Rodrigo, Making Music That Resonates With People Is a Priority
Gen-Z pop sensation, Olivia Rodrigo has her priorities straight.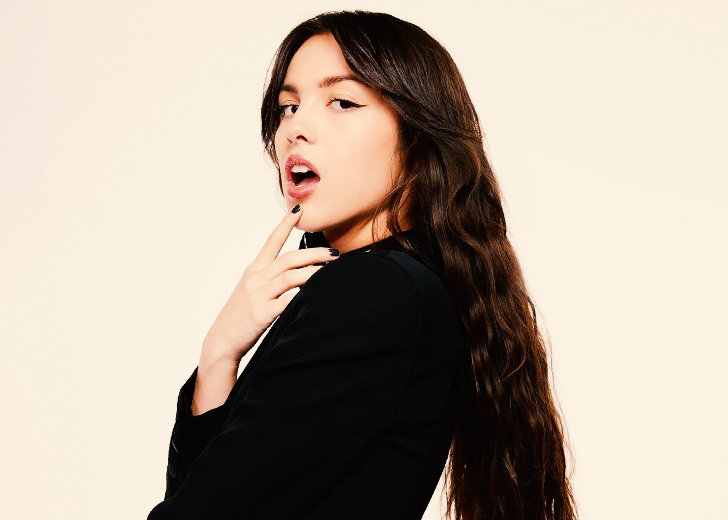 It is never easy to achieve fame in the highly competitive American music industry. But Olivia Rodrigo is a rare celebrity who transformed into a self-made global pop star overnight. 
Her debut single, 'Driver's License,' a devastatingly beautiful piano ballad, rose to the number one spot on the Billboard Hot 100 and broke debut streaming records on Spotify. The single peaked at the top of every chart. 
Her song had the biggest opening week of sales since Zayn Malik's 'Pillowtalk' in 2016, making her the only breakout artist to achieve such a feat. 
The California native gained millions of followers, and her music is adored by Gen Z, boomers, music critics, and everyone in between. She is breaking global records with every new release, propelling her to the top of the pop stratosphere.
As she tries to soak up her newfound fame, she is clear about one thing — she never wants to stop making music that resonates with people. 
On Making Music for as Long as She Can
In her recent interview with GQ, the Gen-Z popstar discussed her music, acting career, and future aspirations. 
When asked if she wanted to keep acting in the future, the Bizaardvark star explained she wasn't sure where her career would go in the next five to ten years.
However, she said she felt grateful to be doing both music and acting and was all about finding projects and writing songs she felt really passionate about.
Rodrigo then opined that the music industry treated male and female artists differently, which made her unsure of where she would be in 10 years. 
The 18-year-old explained that while men could make music and be successful until they're old, that wasn't the case for women, as the moment they turn 30, people lose interest. 
She added that as much as she felt women had a finite amount of time to be pop stars, unlike men, she wanted to keep making music.
But hopefully, I'll still be putting out music that I like, and it'll still resonate with other people. I've always wanted to be a songwriter that writes songs for other people too.
Inspired by Lorde
It is no secret that Rodrigo is a huge fan of Taylor Swift and Lorde. She has been vocal about her appreciation for the two artists and consistently listed Lorde among her top songwriting inspirations for making her own music. 
In the GQ interview, the artist revealed that Lorde's debut studio album Pure Heroine inspired her to pursue music. 
She recalled being 11 or 12  years old when she listened to the lyrics of the songs on vinyl record and thought, "Oh, my God—I can actually see myself in these lyrics."
With her songwriting talent and success, the breakout star has been experiencing many positive things, including catching the attention of her idol, Lorde.
During an interview with Radio.com, she revealed that Lorde's sister messaged her and told her they loved her songs. Rodrigo thinks it's surreal to have her idol love her work and become peers with her so quickly.