'Cry Baby' Singer Megan Thee Stallion Teams up with Fashion Nova to Help Female-Founded Organizations
Grammy-winning artist, Megan Thee Stallion teamed up with Fashion Nova to give away $1 million dollars to 33 organization and 1000 women on the occasion of Women's History Month.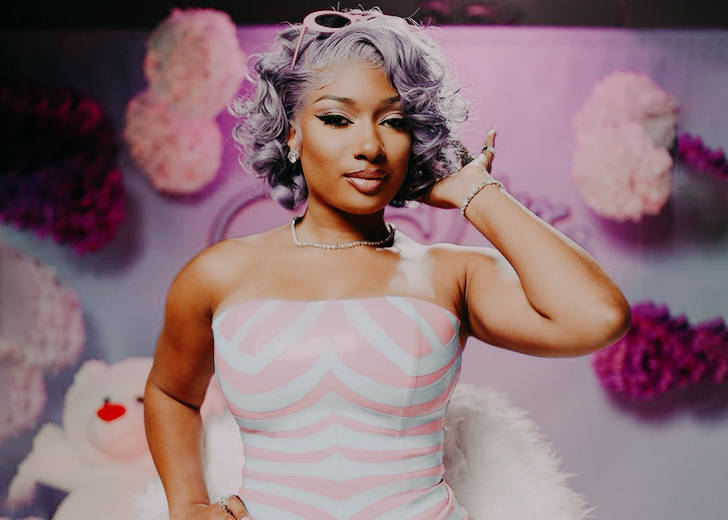 As her initiative towards the wider women's movement for Women's History Month, Grammy's New Artist of the Year, Megan Thee Stallion pulled off a total hot girl move by giving away $1 million in donations and scholarships to organizations that benefit women.
This was in partnership with Fashion Nova, a fashion lifestyle brand, and the campaign has successfully run its course.
'Women on Top' Initiative
On the occasion of International Women's Day, the rapper took it to her Instagram to announce the 'Women on Top' initiative she had started with Fashion Nova. 
Women on Top was one such female empowerment initiative that would give away $1 million in grants and scholarships to women over the course of the month.
The goal of this philanthropic initiative was to give money to women entrepreneurs, students, women-owned business and women focused charities to invest in their future. According to the rapper, each recipient would receive $25,000 or more and they would also be highlighted every day. 
YWCA Houston, the first organization to receive $25,000, was close to the Cry Baby singer. It was given to one program of YWCA Houston called Center for Women, which helped homeless women and girls.
The program helped them get their life together and advance in their career by providing them with housing and resources. 
For a month, Fashion Nova and Stallion provided funds to various women and organizations from the Breonna Taylor Foundation to Asian Americans Advancing Justice-Atlanta.
All together 33 organizations and 1000 independent women received funds from 'Women on Top.' All the receivers have been highlighted in FashionNova's website with the sum they received. 
On April 9, the Savage hit maker took to Instagram to thank her fans for supporting her initiative. She congratulated all the recipients for being an inspiration.
Stallion's Other Contribution
'Women on Top' is not the only contribution the Grammy-winning songstress has made for women's welfare. Stallion, along with her fellow rapper Cardi B, gave away a whopping $1 million following the release of their viral song,WAP. 
To all everyone supporting #WAP we see you!! we're partnering with Twitter and Cash App to celebrate all the powerful women out there by giving away a total of  $1 million dollars. 

how can some $ help you or a woman you know right now?

drop your $cashtag and use #WAPParty pic.twitter.com/OF2Y5v3UQx — TINA SNOW (@theestallion) August 19, 2020
The two rappers partnered with Twitter and Cash App on August 19, 2020 to give away the money in celebration of all the powerful women out there. This giveaway ended up being the largest cash giveaways on Twitter. 
On October 8, 2020, the rapper also partnered with Rap Rotation to start her 'Don't Stop Scholarship Fund,' which is named after her single featuring Young Thug.
Stallion wanted to celebrate women of color who continue to pursue their higher education. She gave away $10,000 each to two women to help them with their studies.