Doja Cat Is Mad Her Interview Mag Photoshoot Turned Her into a Meme
Doja Cat hates the photo but loves the memes.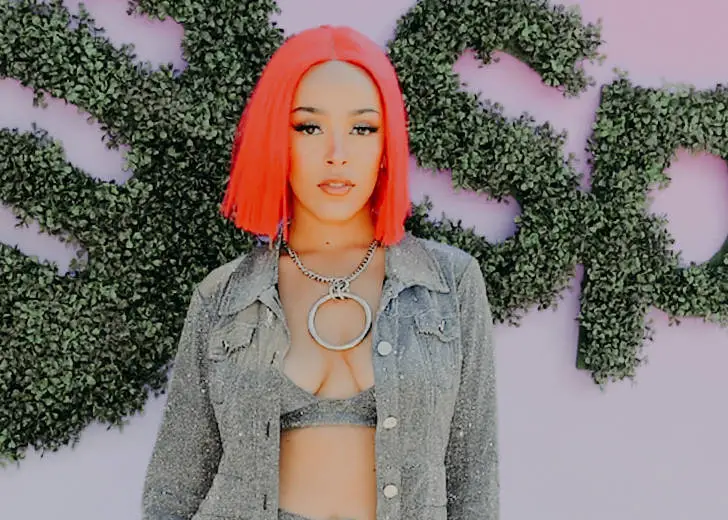 There are many reasons why Doja Cat has amassed a massive fanbase. However, one of the main reasons is because she is unapologetically herself and down to earth. 
She is never afraid to make fun of herself. Instead, she encourages her fans to do so. Recently, she asked her fans to make a meme out of a photo she hated from a photoshoot. 
Doja Cat's and Interview Magazine
After the release of her album, she gave several interviews to various tabloids. One such interview was with Interview Magazine, where she sat down with Missy Elliot and talked about fame and the new album. 
While the two stars discussed their songs and how they could do better, the interview also featured Doja Cat's photoshoots wearing different outfits, makeup, and expression. 
All the pictures were amazing, as the rapper showed how versatile she is. In one, she is seen wearing a floral head accessory with sheer makeup, clear glasses, and smoking a cigarette, whereas, in another, she is fixing her messed-up mascara while wearing a bodysuit. 
Doja Cat appreciated all the pictures except one — a nine-picture collage of the rapper wearing a leopard print bikini and torn jeans with a headscarf. 
She poured out her frustration on Twitter after one picture from the collage was taken from an unflattering angle. She was mad because the picture was a surprise since she was not allowed to approve of them. 
She ended her tweet saying she did not want to do a magazine photoshoot anymore because of that particular picture. She penned another tweet asking her fans to add it to their meme gallery.
Fans soon started making memes out of the picture, and they did not disappoint. 
Doja Cat Memes
The rapper has many memes made of her pictures and videos, but this one takes the cake. One fan joked that this is how they wear their pants, whereas another joked about not wearing "new high fashion" outfits.
Similarly, a Twitter user said that the picture was of them on their first day of school, while another user tweeted that it was how they looked when their mother asked them to hurry.
Despite Doja Cat not liking the picture, she seemed to enjoy the memes since she liked and replied to some of them. Regardless of what the rapper thinks of the image, her fans were there to lift her spirit with their memes.
How Did Doja Cat Get Famous?
As a youngster, the rapper started producing and releasing songs on SoundCloud. Her song 'So High' grabbed the attention of Kemosabe and RCA Records. 
As a result, she secured a joint record deal with them at 17 and released her debut EP Purrr! in 2014. After a brief hiatus, Doja Cat returned to music in 2018, releasing her studio album, Amala. 
The rapper became a household name after she became an internet meme with the track 'Mooo!' She then went mainstream in 2019 and 2020 after the release of her second studio album, Hot Pink. 
The album was critically acclaimed, and songs like 'Say So,' 'Juicy,' 'Streets,' and 'Like That' went viral on TikTok. She recently released her third studio album, Planet Her, which has also been widely appreciated. 
The songs from her album like 'Kiss Me More,' 'Woman,' 'Need To Know,' and 'You Right,' also gained popularity on TikTok.