Who Is Emma MacDonald? Tayler Holder Sparks New Dating Rumors after Charly Jordan Split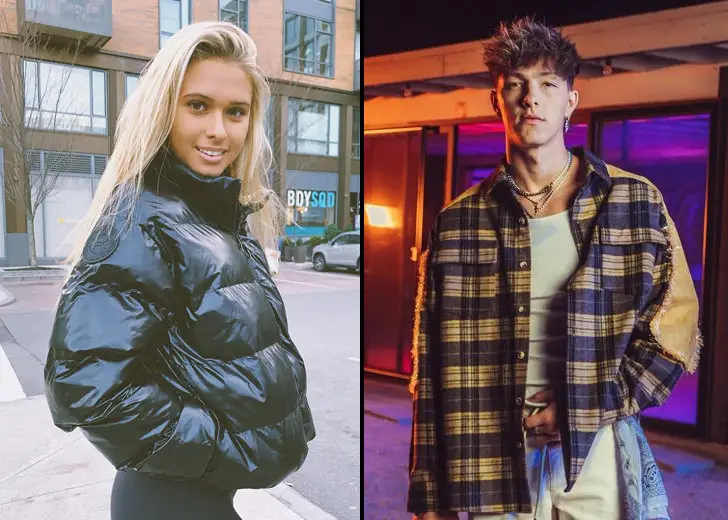 In February 2022, Tayler Holder made headlines after being accused of sexual assault. As a result, many influencers, including his ex-girlfriend Charly Jordan, had unfollowed him. 
Bryce Hall and Josh Richards spoke the most against Holder, despite Hall receiving cease and desist letters from Holder. But not even a month later, it seems like everything has come to an end. 
The sexual assault and misconduct allegations have not resurfaced, and Holder is living his life normally. It also seems like he got a new girlfriend and is back in the dating game. 
Is Tayler Holder Dating Emma MacDonald?
On March 2, 2022, Holder uploaded a TikTok with Emma MacDonald. Holder took the video on his phone while he and his speculated girlfriend were standing in front of the mirror. 

Comments on Tayler Holder's TikTok where the dating rumors started. (Source: TikTok)
Holder lip-synced to Camila Cabello and Shawn Mendes's hit song 'Senorita,' singing, "but friends don't know the way you taste lalala."
During that time, MacDonald was combing her hair into a ponytail. 
Holder moved towards MacDonald and hugged her from behind at the end of the video. As soon as Holder uploaded the video, people wondered if MacDonald was his new girlfriend. 
They questioned him as such, and half of them were happy for the TikToker.
The other half was disappointed since he ignored the sexual assault allegations and moved on as if nothing had happened. 
Similarly, many pointed out that MacDonald looked like Holder's ex, Jordan. The same is the situation on MacDonald's TikTok.

Comments on Emma MacDonald's TikTok asking her not to be Tayler Holder's girlfriend. (Source: TikTok)
She has uploaded no content related to Holder on her social media. But her fans and followers were quick to warn her about Holder.
The comments on her recent TikTok that she posted two days before Holder's are filled with people asking if she was dating him. Most of the comments suggested she not be Holder's girlfriend. 
Similarly, they told her not to date him because of his dating history. At the time of writing, MacDonalds has not addressed the speculations yet.
Who Is Emma MacDonald, Tayler Holder's Speculated Girlfriend?
MacDonald is an influencer whose content revolves around fitness, fashion, daily life, and health as well. She focuses not only on Instagram, but also on TikTok and YouTube.
As a result, she has a massive fanbase and online presence. She usually collaborates with her sister, Maggie.
According to Forbes, the sisters are from Cape Cod, Massachusetts. They often document their lives from social media, making mundane things exciting for their fans and followers. 
They have influenced their audience in different situations, like wellness tips and home decor ideas. Looking at MacDonald's YouTube channel, she uploads vlogs around once a week. 
They usually include traveling, shopping hauls, eating out, and opening up about personal life like lip injections and surgeries. She has also collaborated with different brands. 
It is unknown who she dated before, but currently, it looks as she is dating Holder. Unless and until the two confirm it, the dating rumors are pure speculation.