Shawn Mendes Get Inspired By Camila Cabello — Owning Her Weight Gain
Camila Cabello admits to gaining weight after getting exposed to COVID-19.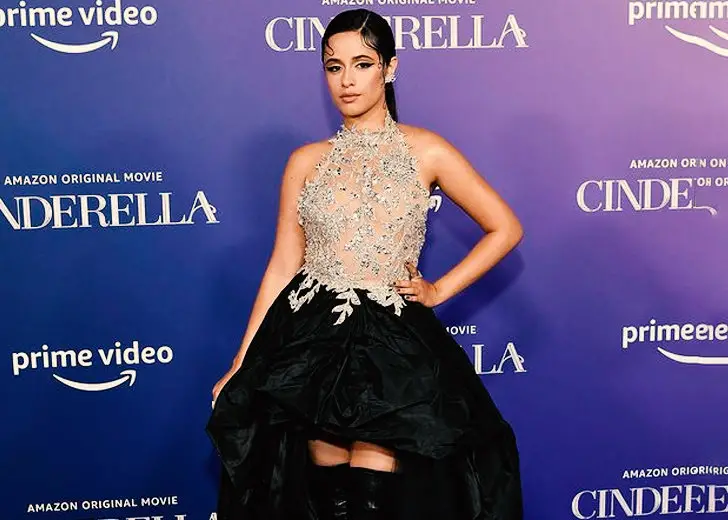 Camila Cabello isn't ashamed of her big tummy, weight gain, or any of her other physical attributes. The famed Cuban-born American singer-songwriter has often been vocal about normalizing an unfiltered view of young women's bodies, rejecting "fatphobic" beauty standards.
She has been loudly and proudly publicizing her message of unapologetic body positivity.
For instance, she took to TikTok on July 16 this year to talk about the same, sharing her moment of self-consciousness about what she was wearing and how her body would be perceived.
"I am wearing a top that shows my belly, and I wasn't tucking it in," Cabello said in the video, showing her sports bra and stomach. "Because I was running and existing like a normal person that doesn't tuck it in all the time. And I was like, 'Damn.' But then I reminded myself, being at war with your body is so last season."
Read on to find other instances where the Cinderella star has shared her words of body positivity and how that has even inspired her boyfriend, Shawn Mendes.
Camila Cabello's Words of Body Positivity
Back in 2019, the 'Havana' singer shared empowering words of body positivity on her Instagram stories after coming across body-shaming headlines about herself on the internet.
In her stories, she said the articles featuring her pictures and social media posts made her "super insecure" at first. Initially, she felt bad for not tucking her stomach inside for the snaps. But she claimed she later consoled herself, saying,
Of course, there are bad pictures, of course there are bad angles, my body's not made of [expletive] rock, or all muscle, for that matter, but the saddest part of young girls growing up in an airbrushed world is they're seeking a perfection that's not real.
She also added that our society was yet to accept weight gain, especially for women, and it had a completely unrealistic view of a woman's body. She stated that having "cellulite" or "fat" in girls' bodies was normal, whilst still being beautiful and natural.
In another instance, talking about the aforementioned TikTok video when she appeared on The Late Late Show with James Corden in August 2021, Cabello revealed that she gained weight after getting exposed to COVID-19.
And since she was aware of how paparazzi would sell her pictures on media, she felt the need to talk about it herself. The singer also said her weight would go up and down, but it shouldn't concern anyone else.
Camila Cabello Inspired Her Partner Shawn Mendes
Mendes is undoubtedly one of the most in-demand musicians in recent times, and that definitely puts a lot of pressure on him to meet the expectations of people. Because of that, the Canadian singer admitted, while speaking with GQ in November 2020, that he went through a very tough time.
But on the other hand, when he saw his partner, Cabello, fight strongly with people and media, it made him realize he could fight through his problems too.
"So strong, so clear and confident with her [body] and so articulate and empathetic about other people's," he said of Cabello, "and it really changed my view of mine. It really changed my life."
Well, that's what partners are for — to help, inspire and grow together. More power to the couple!