A Complete Guide to Shawn Mendes' Tattoos
Shawn Mendes recently dedicated one of his tattoos to his friendship group, Good Boy Club.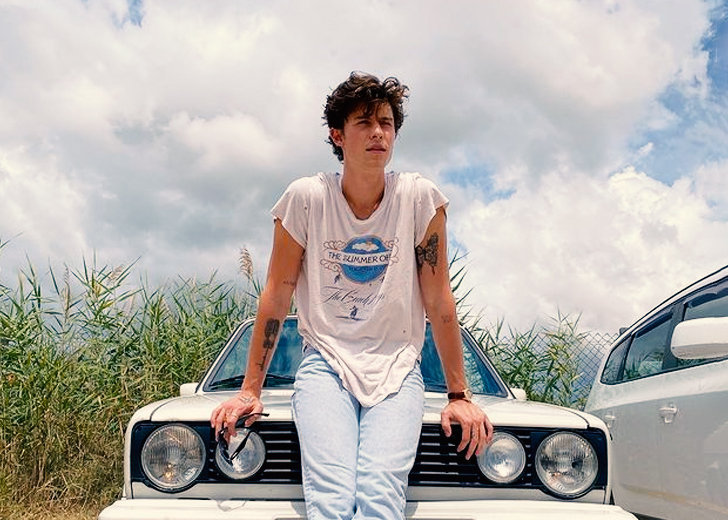 Canadian singer and songwriter Shawn Mendes is passionate about his music. And we all know that.
But the 22-year-old is also equally enthusiastic about his tattoos. That's why he regularly adds to the number of tattoos on his body.
Just this year in May, Mendes got inked on his left forearm and right shoulder with the help of popular tattoo artist Kane Navasard.
"No bad vibes. Some tattoos for the man @shawnmendes," Navasard wrote in his Instagram post, showing off the singer's new tattoos.
Meaning of His New Tattoos
Both new tattoos of Mendes are texts which have significant meanings.
The ink on his left forearm read "GOOD BOY," which is dedicated to his friendship group Good Boy Club, according to his fan page @shawmila.media on Instagram.
Just in case you didn't know, Mendes and his friends Connor Brashier and Matty Peacock refer to their group as Good Boy Club. In fact, one of Mendes' other fan pages on Twitter revealed that his friend Peacock also has a similar tattoo on his hand.
Mendes' second new tattoo on his right shoulder reads "fe," which means faith in Spanish.
On May 27, the singer also took to his Instagram to share a series of snaps from his inking session with Navasard. In the post, he tagged Brashier.
Mendes' Other Tattoos
In addition to his new tattoos, the 'Señorita' singer has a flurry of tattoos around his body, one of which reads "little sunflower," inked just below his right armpit.
There are rumors that Mendes got this tattoo for his girlfriend Camila Cabello since her favorite flower is a sunflower.
The Pine Ridge Secondary School alum has also got "Wonder" tattooed on his right biceps, honoring his album and the single of the same name. But, again, many presume that the word was written in Cabello's handwriting.
Another special tattoo — his sister's name "Aaliyah Maria" — is inked on his shoulder blade, in a beautiful script. Not only that, Mendes has the letter "A" in a unique script, behind his right ear, as a second tattoo tribute to his sister.
What's more? Mendes tattooed a butterfly on his right arm after a fan edited one of his old photos with the butterfly design. The singer loved the image and decided to get the tattoo.
His other tattoos have historical meanings, too. He has a drawing of a sparrow bird on his right hand since he spends much of his time on tour, traveling the world. And it is said that sailors used to get such tattoos before they started traveling.
The singer's most creative and beloved tattoo is a guitar on his left arm. Mendes' guitar tattoo has two significant meanings, as the upper section of the guitar's handle shows the Toronto skyline, while the bottom section is a wavelength of his parents saying, "I love you."
If you were wondering which is his biggest tattoo, it is of a lightbulb with blue flowers on his right arm. The tattoo represents his illuminate era, and the blue flowers are his mom's favorite.
He even has some miniature tattoos around his fingers, one of which is an elephant on his left middle finger. Another one is an "8" written on the middle finger of his left hand, signifying his birthday — 8/8/1998.