Is Emily Tosta Dating 'Mayans M.C.' Co-star Clayton Cardenas?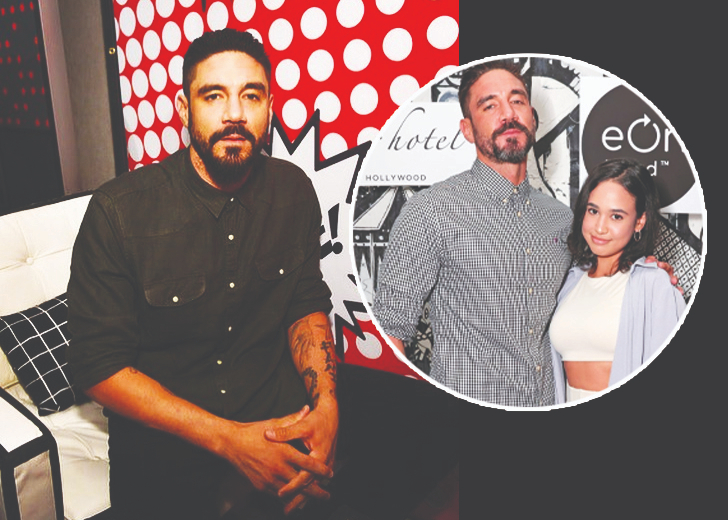 It is not unusual for dating rumors to start related to co-stars in movies and series. But sometimes, they prove to be true.
Some examples of such instances are Tom Holland and Zendaya, Joey King and Jacob Elordi, Brenda Song and Macaulay Culkin, and Natalia Dyer and Charlie Heaton.
Similar rumors are floating around Mayans M.C. co-stars Clayton Cardenas and Emily Tosta. Cardenas is one of the main cast of the crime drama and plays the role of Angel Reyes, the secretary of the Mayans Motorcycle Club.

Clayton Cardenas is reportedly dating his 'Mayans M.C.' costar, Emily Tosta, and is her boyfriend. (Source: Instagram)
Tosta, on the other hand, is a recurring star who plays the role of Leticia Cruz, whose father is a member of the Mayans Motorcycle Club. The rumors of Cardenas being Tosta's boyfriend have been floating around for a while.
However, neither of them has confirmed or addressed these speculations. Regardless of it all, fans wholeheartedly believe that the pair are dating.
Are Emily Tosta and Clayton Cardenas Dating?
As said before, neither Tosta nor Cardenas has addressed the dating rumors. However, throughout the years, the pair have posted pictures and comments, which have made fans and followers suspicious.
For instance, on April 13, 2021, Tosta posted a mirror selfie where Cardenas was facing his back in the mirror and sitting on a chair (Via The Focus). There, Cardenas was holding Tosta's waist with his right hand.
❤️ Clayton Cardenas and Emily Tosta at EON Mist Sanitizer Pre-Oscars Lounge in Los Angeles (24/April) pic.twitter.com/thWPbnU5bW — Clayton Cardenas Brasil 🇧🇷 (@claycardenasbr) April 25, 2021
Tosta captioned the story as "his hair is back. everyone can relax now" with a laugh-cry emoji. So naturally, this sparked people's interest, thinking Cardenas was Tosta's boyfriend.
Since February 2021, the Mayans M.C. stars commented on each other's Instagram pictures. They have been writing things like "baby rocking the new hair" and "handsome" on each other's posts.
Looking at their flirty interaction, many believed that the pair were dating but hiding their relationship.
Fans' Reactions to Emily Tosta and Clayton Cardenas 
Many fans and followers of Tosta and Cardenas speculated the pair were together after the stars went to EON Mist Sanitizer Pre-Oscars Lounge in Los Angeles on April 24, 2021.
They were photographed together and looked cozy with each other as well. Tosta's fan page on Facebook, Emily Tosta Fan Club (Mayans), reposted the picture and wrote, "it's official!!!"
They further wrote, "we love this couple, they are so adorable together ... so beautiful," with the hashtags #claymily #beautifulcouple and #emilyandclay.
Emily Tosta and Clayton Cardenas dating is giving me predator vibes — miguel gomez stan account. (@NailsNCrowns) May 18, 2021
Similarly, many took to Twitter to comment on their relationship. While many adored and congratulated them, some of them did not appreciate the idea of Cardenas as Tosta's boyfriend.
They commented it was predatory behavior because of the age gap between them. Cardenas was born on November 24, 1985, whereas Tosta was born on March 26, 1998.
This means that the two have a little over 12 years of an age gap. Many people did not digest this gap, hence, they complained about Cardenas being Tosta's boyfriend.
Regardless of it all, until Tosta or Cardenas confirm their relationship, everything is mere speculation.