Does Eddie Jackson Have a Wife? Inside His Personal Life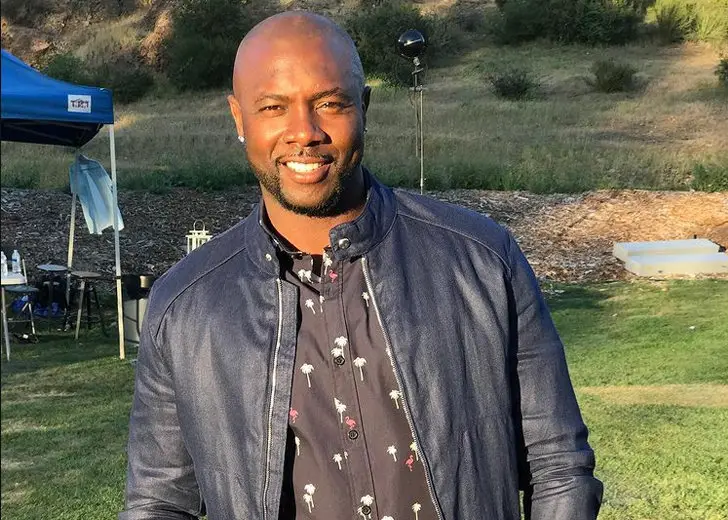 American chef and former football cornerback Eddie Jackson has remained private about his personal life.
Because of this, fans have been missing out on learning about his marital status and whether the former University of Arkansas alum has a wife. 
Is Eddie Jackson Married to a Wife?
In the last few years, Jackson has not opened up about his personal life publicly at all. Even a quick scroll through his social media handles shows no hint of his potential wife or a partner. 
Instead, his Instagram handle is filled with pictures and videos of himself and his friends.

Eddie Jackson poses with TV host Sherri Shepherd on 'The Wendy Williams Show.' (Photo: Instagram)
That is to say, Jackson's present relationship status remains unclear, leaving his fans wondering whether he is married to a wife, dating a girlfriend, or living a single life.
Eddie Jackson's Ex Girlfriends
Jackson was not so secretive about his personal life in the past.
For instance, he opened up about his relationship with his then-girlfriend while speaking with TV Line's Michael Slezak in August 2015.
He even got candid about his Jamaican ex-girlfriend, his pre-Food Network life, and sudden shift from Caribbean fare to barbecue.
Jackson first revealed that his then-partner was the one who encouraged him to audition for the Food Network show, which changed his life forever. 
He recounted the conversation he had with his girlfriend, stating, "I was sitting there watching Food Network, and the teaser came on, 'If you think you have what it takes…' I looked at my girlfriend and said, 'I think I can do that.'" 
"And she said, 'Then do it!' So I went to the auditions in Austin, TX, and the rest is history," he added proudly.
When asked if his partner was jealous and gave him grief over female judges and diner's comments regarding his looks and physique, Jackson laughed and implied she wasn't green with envy. 
"She's very laid back," he quipped, adding she supported him whenever needed.
Jackson also weighed in on his marital status and confirmed he was unmarried at the time of the interview. He did so to clarify that his Jamaican ex wasn't his wife.
He explained he met his Jamaican partner when he was in Miami and went to P.F. Chang's every day. "...there was a hostess there, she was Jamaican and I ended up dating her," he elaborated.
His ex-girlfriend took him to Jamaica, where he initially fell in love with the Caribbean flavor. All that said, it is unknown if he is still dating his then-partner or broke up with her. 
Eddie Jackson's Dating Rumors
Besides the two women he admitted dating in the past, Jackson has been rumored to be have dated a few other women — but the rumors remain unaddressed.
For instance, he was linked to Alison Taylor. The two were reportedly together for over five years.
Similarly, Jackson was also romantically linked to Mercedes Dolls after she broke up with former Pro Bowl running back Le'Veon Bell in 2019.