Is Celebrity Chef Bobby Flay Dating Anyone At Present?
While the Emmy Award-winning chef Robert William Flay has had a successful career, the same can't be said about his love life.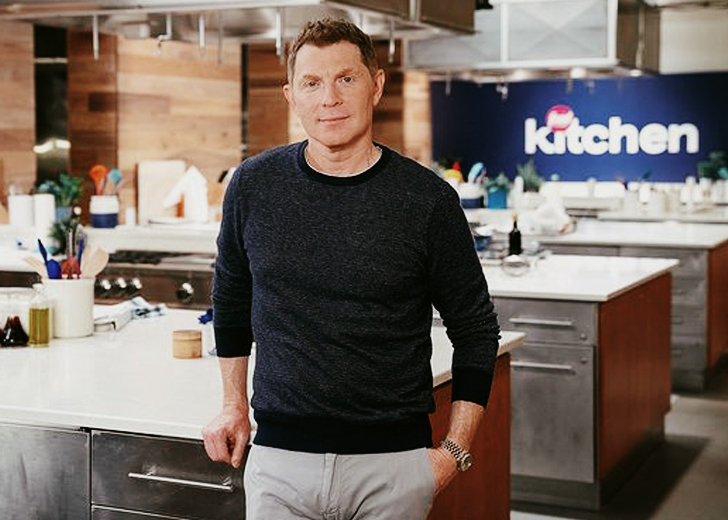 Emmy Award-winning chef Robert William Flay, better known as Bobby Flay, is the star of multiple cooking-based shows, including Brunch at Bobby and Iron Chef America.
Flay went through three divorces, one of which even made headlines when it took a nasty turn.
Despite his multiple divorces, chef Flay is still very positive about finding his soulmate as he even tried his hands on dating a Hollywood beauty.
Chef Bobby Flay is "very single"
The hot celebrity chef Bobby Flay is currently single. Flay, who was previously dating actress Helena Yorke, shared in his show, Beat Bobby Flay, in October 2019 that he was "very single."
I'm very single. She (Helena York) kicked me to the curb.
Flay and Yorke met at a Knicks Game in 2016 and began dating thereon. Flay shared in an interview with E! News that they enjoyed cooking together and that he loved her enthusiasm to cook.
Lots of things I love about her, one of them is that she is enthusiastic about so many things, eating is one of them but she loves to cook….We cook together so she'll say I wanna make this and I stand next to her and help her.
Bobby Flay's Marriages
Chef Flay's nuptial life began at the age of 26 when he married Debra Ponzek, his first wife.
Ponzek and Flay, who share the same passion for cooking, met at a Meals-On-Wheels charity event and got married less than a year later in 1991. However, their relationship ended after just two years of marriage; the couple got divorced in 1993.
A year later, Flay found the love of his life for the second time when he bumped into Kate Connelly.
Connelly, a host on Television Food Network, was a single mother of a 9-year-old son. In October 1995, the couple got married at Bolo and had a daughter named Sophie in 1996.
But lo-and-behold, Flay's second marriage was short-spanned too; the couple separated and divorced in 1998. 
Two failed marriages did not stop Flay from falling in love yet again as he began dating Stephanie March, the star of the show Law and Order: Special Victims Unit.
The two had a blind date at the famous restaurant Nobu in New York. March shared in an interview with CNN that she remembered thinking, "Oh my gosh, this is the rest of my life."
Sadly, it wasn't! The couple got married in 2005 but got divorced after a decade. The year leading to their divorce was quite bitter as March accused Flay of emotional neglect and adultery. The settlement took five months after their separation.
Despite all the broken marriages, the outdoors-loving chef still seemed hopeful for love as he began dating Yorke. However, just like his past relationships, this one ended as well. 
Is Close To His Daughter, Sophie Flay
Despite failing to keep his romantic relationships intact, Flay is quite the opposite regarding his relationship with his daughter Sophie, whom he had with his second wife, Connelly.
Sophie, who was born on April 16, 1996, is very close to her father. The father-daughter duo often post pictures of each other on their official Instagram accounts. 
Sophie works as a community journalist for ABC7.
The Father-daughter duo hosts the Always Hungry Podcast. On the podcast, they let their hair down and talk about various cooking-related topics. The latest of which revolved around the duo's perspective on what makes a good cookbook.
Despite not being in a relationship, dating, or being married as of 2021, the Chef seems to be doing just fine with the love and support of his daughter and his passion for the culinary arts.