Ree Drummond Acting for the First Time in Food Network's First Scripted Movie 'Candy Coated Christmas'
"'Candy Coated Christmas' was so much fun to be part of. It had all the magical elements that make holiday movies so special," Drummond said.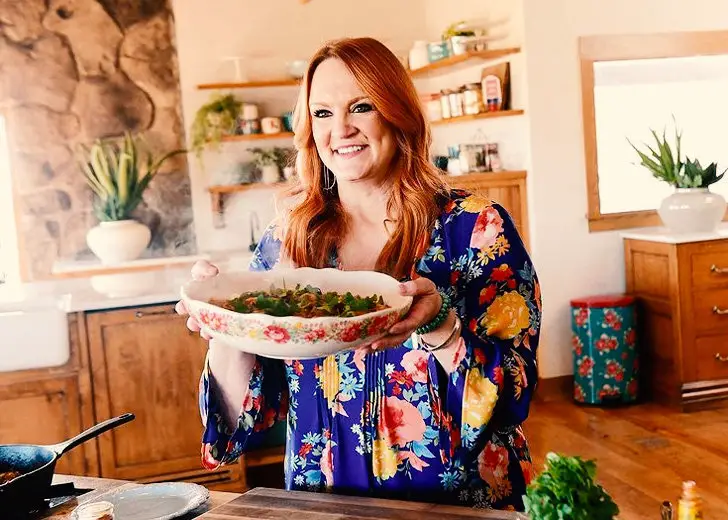 Ree Drummond and Food Network will be sharing their movie debut!
The 52-year-old reality star can now add acting to her extensive portfolio as she stars in her first-ever acting role for the upcoming holiday movie, Candy Coated Christmas.
The movie also happens to be the first original film for the Food Network. 
In the movie, Drummond will reportedly star as a bakery owner in the fictional town of Peppermint Hollow, also known as the peppermint capital of the world. 
Ree Drummond's Movie Debut
As reported by People, Drummond will be sharing the screen with Molly McCook, Aaron O'Connell, Jae Suh Park, and John McCook for the feel-good Christmas title. 
The outlet also got its hands on a plot synopsis that depicts McCook playing Molly Grant, an LA-based marketing executive who goes to Peppermint Hollow in hopes of raising some capital for her start-up business venture. 
During her time there, she gets acquainted with Drummond's Bee, who then introduces the newcomer to the friendly denizens that reside in the peppermint capital of the world. 
Conveniently, the fictional town also happens to be Grant's mother's hometown. So she is invited to stay in her mother's childhood home by the family currently residing on the property.
In turn, they offer her a "lost connection to her own childhood memories and the possibility for a newly 'minted' business begins to take shape."
According to Drummond, her first acting experience was a magical one. Food Network announced that the production on the movie wrapped up on Wednesday, August 25, 2021.
'Candy Coated Christmas' Exclusive to Disney Plus
According to an exclusive report from Variety, Candy Coated Christmas will not air on any of the linear cable channels under Discovery's massive umbrella. Instead, it will be a title exclusive to the Discovery Plus streaming platform. 
In her statement to the outlet, Kathleen Finch, Discovery's chief lifestyle brands officer, revealed their plans to promote Candy Coated Christmas across all the network's linear channels in an effort to drive viewership and subscribers to their streaming platform.
After confirming that it had been the network's long-time dream to make something like this, she added,
Not only do we have the Discovery Plus platform to put the movie on, what's exciting is that we have giant cable networks and digital platforms that we can really use to promote the movie in a super-sized way.
The First of Many for Discovery Plus
Since the media giants had their own streaming platform, Finch suggested it was a great opportunity for them to break into "new and different forms of content" and leverage their existing viewership.
The outlet also confirmed that Candy Coated Christmas would be a part of a much larger slate of holiday-themed content that Discovery Plus planned to push hard in the fourth quarter of 2021. 
Finch also outed that they were converging their efforts to take their niche genres, including food, home, and crime, and expand them into ways that would not have been feasible on linear cable.
The upcoming Christmas flick was written by Alex Yonks, Joey Plager, and Ellie Kanner, who also directed. It is produced by MarVista Entertainment in association with Go Films.