Ree Drummond's 38 Pound Weight Loss Didn't Include Any Fasting Methods
The trick to Ree Drummond's weight loss journey is simple — maintaining calorie intake and lifting weights.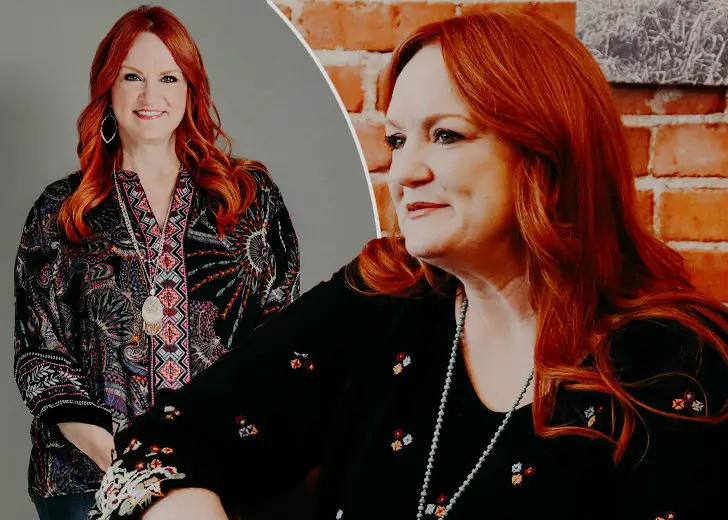 Blogger, author, and TV personality Ree Drummond is well known for her TV show The Pioneer Woman which has been on air since 2011. Even though she has received career success with her show, blog, and numerous cookbooks, she has always struggled with weight loss. 
2021 was the year she changed that. Drummond took to TikTok to share how she has lost 38 pounds since January. 
Drummond's Weight Loss Journey 
The author has always been candid about her struggles with weight loss. In 2018, she experimented with the Keto diet, which helped her a little. Then in 2019, with the help of a rowing machine, Drummond went down a pant size. 
However, nothing had been as drastic as her losing 38 pounds in the last five months. Surprisingly, her secret is straightforward, with no fasting methods. 
On her TikTok, Drummond explained that during the 2020 COVID-19 pandemic, she had gained more weight with all the food she was eating. Hence, since January, she has been working hard to lose weight. 
Her trick is simple — maintaining a diet and moving more. In terms of food intake, she cut calories and added more protein. She also exercised, lifted weights, and all in all, she moved more and sat less. As a result, she looks not only great but also feels great. 
On May 25, the TV star had a conversation with Today about her journey, especially her diet. She confessed she didn't do keto or intermittent fasting instead decided to "tackle it scientifically." Her approach was basically eating as well as shedding calories. 
She ate the same things she usually did but in smaller quantities. Along with that, she was mindful of her calorie intake and managed her diet accordingly. 
The 52-year-old recalled her initial days of working out and how hard the first week was. She learned that the first week is always more challenging, but it gets less complicated the more you move forward.
In addition to that, seeing the results of the hard work was also exciting to Drummond. 
I ... couldn't figure it out, I finally got through it by eating more protein and building more muscle lifting weights.
The blogger's husband, Ladd, helped her a lot with her workouts.
Ladd, along with their nephew, had been in an unfortunate accident. They were involved in a head-on crash on their family's ranch, leaving Ladd with a broken neck. 
Due to his injuries, Ladd couldn't exercise. This took a toll on him; however, he took a positive road and turned the situation around by helping his wife. The author revealed that her husband became her trainer and helped her lose weight. 
Drummond's weight loss journey is truly inspiring. She lost 38 pounds in just over five months with nothing but managing calorie intake and lifting weights. 
Drummond And Her Family
Along with losing weight, the TV personality was recently busy with her daughter's marriage. The 52-year-old has five children, out of which Alex, Paige, Bryce, and Todd are her biological kids, while Jamar is her foster child. 
Drummond constantly shares pictures and videos of her children on her social media. They have also featured on her blog and the cooking show. Earlier this month, her oldest daughter Alex got married to Mauricio Scott. The author shared photos of the entire event on her Instagram, from the venue to crying after hearing the toasts.