'Siesta Key' Star Chloe Trautman Announces Departure from Show and Reveals Stunning Weight Loss Journey
MTV star Chloe Trautman lost 50lbs since June 2020 and also informs of her departure from 'Siesta Key.'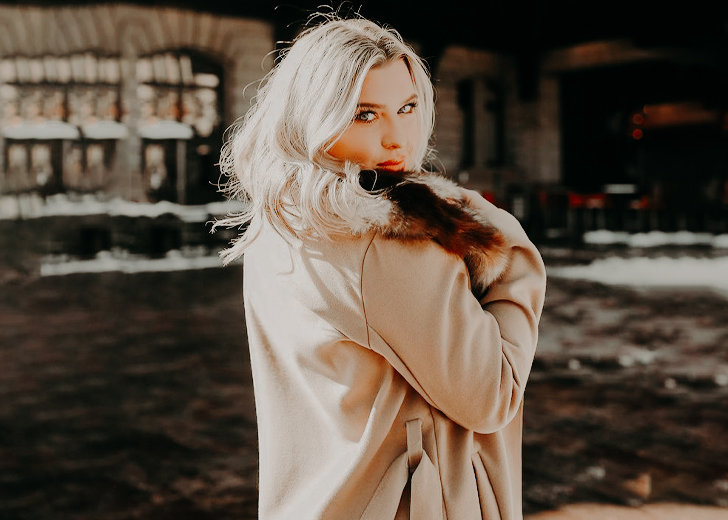 Reality TV star Chloe Trautman is known for the MTV show Siesta Key. She went through a drastic change since the COVID-19 pandemic hit the earth back in 2020. With a few lifestyle changes, Trautman lost 50 lbs to date. 
In the past year, Trautman not only made a physical transformation but also a mental one which has made all the difference. 
Trautman's Weight Loss Journey
Siesta Key star's weight loss journey began when she hurt herself while skiing in Aspen, Colorado, in March 2020. She stumbled and fell while struggling to go down the mountains. That was when she realized she needed to transform her life. 
She vowed to turn her life around by eating healthy, working out, stop drinking, and being nicer to her friends. Soon after her injury, she broke up with her boyfriend of four years in June 2020. 
However, it was not until her grandmother's death that she was ready to change her life.
She went vegan and limited her alcohol intake. In an interview with E! Online, Trautman revealed she had been sober curious for a year. Her fellow co-star from Siesta Key, Garrett Miller, who is also a personal trainer, had been helping her towards her personal goals. 
She started her transformation process by throwing away all the junk food she had. Along with her diet, the actress has been staying physically active as much as possible. She has been working out almost five to six times a week, doing bike rides, yoga, and going for walks.
The next step for Trautman was to cut off negative people from her life. This way, she got better spiritually and mentally, which she attributes to her outer change. 
My inner transformation is what I'm most proud of that. I think my outer reflection just reflects on that.
By changing her lifestyle, the MTV star lost 50lbs. Now, she claims to be happy inside and out, proud of what she has achieved in just a year.
Siesta Key and Trautman 
Siesta Key is a reality MTV reality series that follows a group of youngsters and their journey to finding themselves. The group spends a summer full of love, betrayal, and heartbreak together. 
Trautman had been a part of the show since its premiere in 2017. She has been a part of the show for four glorious seasons, but now, she has confirmed that she won't be returning because of a toxic workspace. 
Before the star could confirm, speculations were going on about her being fired. Fans noticed she was not with the cast members during the beach trip in January 2021 and concluded that she had been fired from the show. 
Trautman took to Instagram Stories to clarify that she decided she would part ways with the MTV show. With the toxic environment being the primary reason. The actress claimed she would never put fame and money above her happiness. 
She ended her statement by saying that everything would be clarified in the upcoming season of the show. Season 4 of Siesta Key will premier on May 12, at 8/7c on MTV.