MTV's Alison Stewart Content With Husband! Plus Her Hairdressing Passion
American journalist Alison Stewart, who is famously known for her Peabody Award-winning MTV coverage, has already dedicated more than two decades of her life in journalism. Looking at Alison's dedication and accomplishments to date, it is very logical for her fans to be concerned about her personal life. Most interestingly, Alison has a happy relationship with her life partner.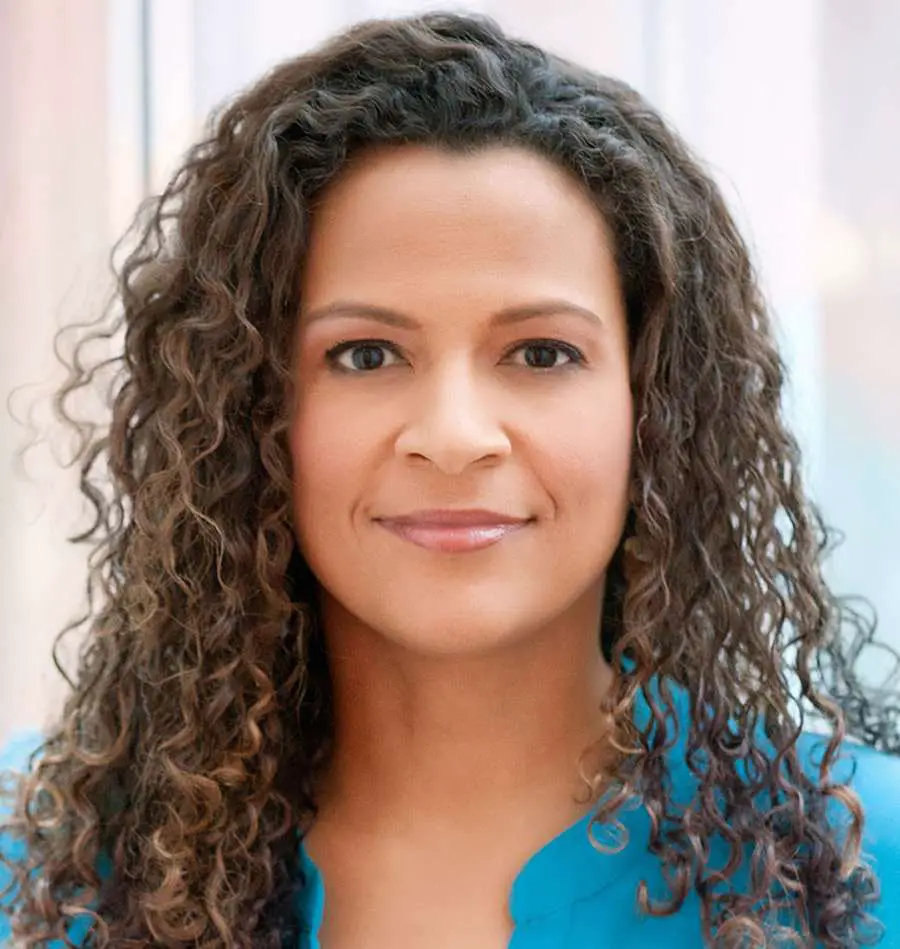 American journalist Alison Stewart had her fans concerned about her personal life, and interestingly, she revealed her happy relationship with her life partner.
Alison Stewart is famously known for her Peabody Award-winning MTV coverage, has already dedicated more than two decades of her life in journalism.
Promoting Her Book: Alison tells the story of D.C.'s Dunbar High which was founded in 1870 as the country's first black public high school at Politics & Prose (Published on 28 August 2013)
Alison is often mistaken for the famous hairdresser who shares the same name as her and runs a hairdressing business called 'Alison Stewart Hairdressers.' 
Alison Stewart's Bio: Parents & Broadcasting Career 
Alison Stewart was born on 4th July 1966 in Glen Ridge, New Jersey to educated parents. Alison's father, who is retired, was the senior vice president for corporate affairs at Squibb and her mother, also retired, was a teacher of biology.
You May Also Like: Jonathan Swan Age 33 Married To Partner Betsy? Gay Talks | Detailed Bio
Alison began her broadcasting career from school's WBRU radio station while earning the bachelor's degree in English from Brown University.
In her journalism career, Alison served on several News channels including, MTV News, CBS News, ABC News, MSNBC, Olbermann, and PBS. She presently works in PBS as a special correspondent, and as a fill-in anchor for 'NewsHour Weekend' and 'Charlie Rose.'
While working for MTV News, Alison even won the Peabody Award for covering the 1992 presidential election in the Choose or Lose campaign.
Alison Stewarts Published Her Psychological Drama Book
In 2016, Alison launched her book, Junk: Digging Through America's Love Affair with Stuff. The book is based on Alison's real-life experience while she empties her parents' basement. 
Alison reveals in the book about how the job dragged on for months and got her thinking about how it came to that. It got her thinking about why even smart and successful people hold on to antiques and books they're never likely to read.
The book delves into the details of Alison's three-year investigation as she moves along with junk removal teams like Annie Haul and Junk Vets.
She eventually goes backstage at Antiques Roadshow and learns to make a compelling junk-based television with Pawn Stars.
The readers of the book will learn about the creative solutions to America's crushing consumer culture. Alison also visits the online community, FreeCycle that has people who would rather give away their no-longer-needed possessions than throw them away.
Read Also: CBS' Juliana Goldman Married With Husband! Plus Family, Baby To Salary and Net worth
Junk takes readers to a refreshing journey through 250-mile-long yard sales, resale shops as volunteers tinkerers of Repair Cafe bring back life to broken appliances or toys.   
Alison Stewart's Love Life With Husband Bill Wolff
Beauty with a brain, Alison Stewart is happily married to a television producer, Bill Wolff, who currently happens to be the host of NPR's former morning program 'The Bryant Park Project.' The couple tied the knots of marriage via a wedding at Cipriani 23rd Street in New York on 4th November 2006.
At the time, they both worked for MSNBC in Secaucus, where Alison was a news anchor, and her husband was the vice president for prime-time programming.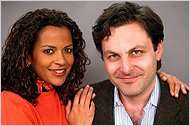 Happily Married: Alison with husband Bill in the early days of their marriage (Photo: justlikemecouples.com)
After one year of their marriage, the couple announced the pregnancy news in December 2007 and ultimately welcomed their healthy baby son, Isaac Stewart Wolff on 5th May 2008.
Alison expressed her concern for her son being biracial as she belongs to an Afro-American ethnicity whereas her husband belongs to White American society while talking to the NPR in July 2008.
Revealing that they had discussed the issue long before the birth of their son, Alison said she couldn't help wondering about the challenges for her child which lies ahead due to his racial identity.
You Don't Want To Miss: Abby Huntsman & Husband: Family Perfected By Baby Girl's Arrival - Adorable Journey
As for now, Alison with her family is currently living a happy life together and reside in New York City despite all the concerns.