Meet Dwayne Wayans' 9 Siblings: Inside the Wayans Family
Keeping up with the Wayans.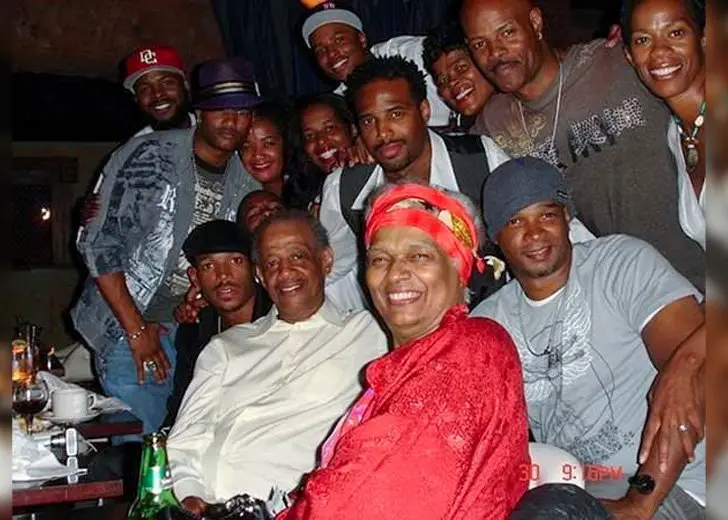 The son of Howell and Elvira Wayans, Dwayne Wayans is a retired American writer and film score composer. Dwayne belongs to the popular Wayans family that has made a name for themselves in show business. 
The family is known for their contribution to American comedy with influential works in stand-ups, TV shows, and movies. Talking about the movies, some of the popular works credited to the Wayans family include the Scary Movie Film series, White Chicks, and Little Man. 
Dwayne and the Wayans Family
Dwayne was born in New York City on July 20, 1956. The 65-year-old has nine siblings, and all of them are actively working in Hollywood as screenwriters, comedians, and performers. His brother Damon is well-known among them, mainly because of his work in Saturday Night Live and The Wayans Show. 
His father, Howell, was a store manager and his mom Elvira was a social worker and a singer. His brother Keenen Ivory is another widely known member of the Wayans family. Keenen is a popular actor, writer, and director. 
Marlon Wayans, age 49, the youngest sibling, is known for his stand-up comedy and acting. In an interview with Nick Cannon for Power 106 Los Angeles, Marlon told Cannon that he is lucky to have grown up in "my house with my legends." He further spoke how he "can't help but follow in their footsteps and yet blaze my own."
After Cannon called him a legend and talked about his legacy, Marlon stressed that he is still learning after working for thirty-odd years and claimed, "I am not there yet. Wherever there is, I am in the begging phases of where there is." 
A Short Rundown of the Wayans Siblings
Agewise, Dwayne is the eldest child in the family, followed by Keenan Ivory, sisters Diedre and Kim, then comes Damon along with sisters Elvira, Devonne, Nadia, and younger brothers Shawn and Marlon. 
Keenan Ivory is a well-known comedian, actor, writer, and director. In the 1990s, He was the host of the talk show The Keenen Ivory Wayans Show. He is a father to his five kids. Diedre works as a screenwriter and, like his brother, has five kids as well.
Sister Kim is 59 years old and is an actress, producer, writer, director, and activist. She is married to actor Kevin Knotts. Her work in the movie Pariah was critically acclaimed, and as a result, she was nominated for Best Supporting Actress at the 2012 Black Reel Awards, where she came second to Octavia Spencer who was at the time nominated for her work in The Help.
Damon, who shortly worked on the popular TV show Saturday Night Live is known for his early 1990s work on the Fox Network show In Living Color. 
Elvira Junior, who takes her name from her mother, is a screenwriter. However, not much is known about her. Devonne, affectionately nicknamed Vonnie like her sister Elvira, is also a screenwriter. 
Youngest sister Nadia is an actress and known for the comedy movie I'm Gonna Git You Sucka. Brother Shawn, age 50, is an actor, comedian, writer, producer, and DJ.
He is known for his work on The Wayans Bros sitcom and movies like Don't Be a Menace, Scary Movie, Scary Movie 2, and Little Man. 
The youngest of the lot, Marlon, is an actor, comedian, writer, and producer, and like his sister Nadia, he is known for his work in the 1988 parody film I'm Gonna Git You Sucka.