Meet Mike Wayans' Father Comedy Legend Damon Wayans
Mike Wayans is the son of comedian Damon Wayans.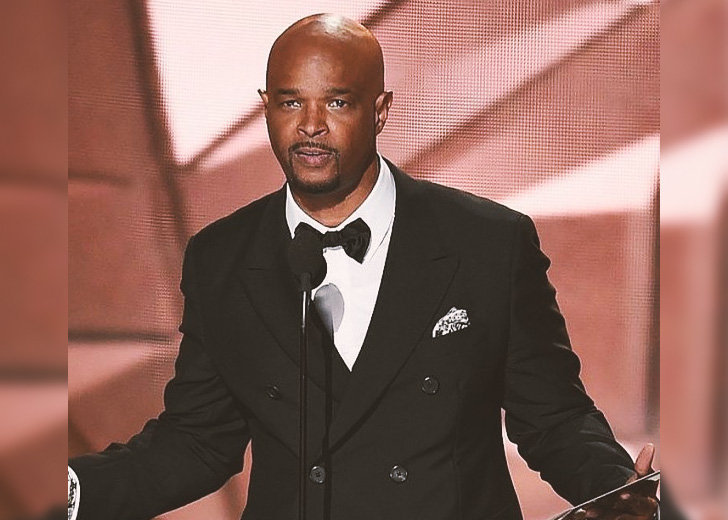 Mike Wayans is an actor, musician, and comedian best known for his work in Blankman, My Wife and Kids, and Dance Flick. However, he isn't the only one in his family who is active in the entertainment industry, and his father is actually a hugely popular comedian.
Who Is Mike Wayans Father?
Mike's father is none other than the legendary Damon Wayans. Damon has had a very successful career as a writer, actor, and comedian. Over the multiple decades that he has been active, he has earned various accolades for his work, including Emmy nominations.
Damon Wayans Turned To Comedy Because Of His Club Foot
On September 4, 1960, Damon was born in New York City as the third of 10 children of Elvira Alethia and Howell Wayans. As a young kid, he was ostracized by other children because of his club foot, and he turned to humor to cope with the situation.
His disability was corrected using numerous surgeries, but he dropped out in the 9th grade to follow his older brother Keenen to Hollywood. He started becoming active in the L.A. stand-up scene in 1982 and slowly made his way up.
Finding Fame
In 1985, Damon earned a regular slot on Saturday Night Live. He left SNL the next year and acted in several productions. He went on to find major fame as an actor in 1988 after appearing as an alien alongside Jeff Goldblum and Jim Carrey in Earth Girls Are Easy.
Damon co-starred and wrote for the Emmy Award-winning series In Living Color starting 1990. Over the next four years, he appeared in over 80 episodes and created sketch characters like Homey the Clown, Handiman, and Blaine Edwards.
His writing for In Living Color earned him two personal Emmy nominations. Some of his other well-known works are Damon (1998), My Wife and Kids (2000-2005), The Underground (2006), and Lethal Weapons (2016-2019).
Was Previously Married To Lisa Thorner
Damon was previously married to former actress and model Lisa Thorner. The two tied the knot on April 24, 1984, and welcomed four children during their sixteen years of marriage — Damon Wayans Jr., Michael Wayans, Cara Mia Wayans, and Kyla Wayans.
Unlike Damon, who is still very much in the spotlight, Thorner has stayed away for a long time now. And though he is a public figure, he usually refrained from talking about himself for a long time. That was until he opened up about how his views had changed when talking with Sun-Sentinel.
As I've gotten older and wiser, I've come to realize it is a necessary part of the business. You have to do interviews to let people know who you are. There are a lot of misconceptions about who I am, and I want to correct that.
Damon, his ex-wife, and his children, including Mike, were featured in My Wife and Kids, which he executive produced and starred in.