Is The Chainsmokers' Drew Taggart Dating OnlyFans Star Stella Barey?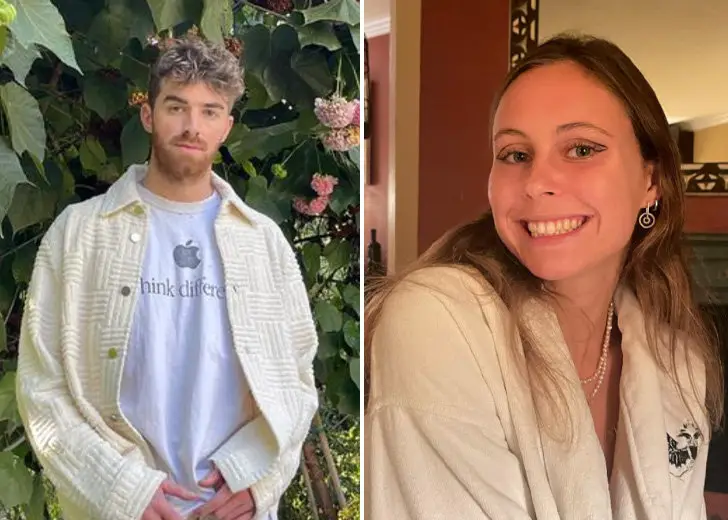 On May 3, 2022, Andrew "Drew" Taggart from The Chainsmokers uploaded a carousel on his Instagram and seemingly announced he has a new girlfriend. 
The new girlfriend was identified as Stella in the caption by the musician. His fans took to the comment section to congratulate the new couple. 
Some fans recognized her, and according to them, Taggart's new girlfriend was OnlyFans star Stella Barey. 
Barey, whose username is @bareystella on TikTok, uploaded a video with Taggart. 
She also took to Instagram, where she goes by "ana1princ3ss," to upload a loved-up carousel with the musician. 
While most of her fans congratulated her, many were confused and asked her what happened to the "original Drew." It appears Barey's previous boyfriend was also called Drew. 

Drew Taggart introduces his new girlfriend, Stella Barey, to his Instagram followers. (Source: Drew Taggart/Instagram)
Despite being in a new relationship, Barey has not deleted photos of her previous boyfriend. In a March 31, 2022, Instagram post, the adult star was seen lounging in bed with the older Drew. 
"I don't need anyone to understand us, we understand us," wrote Barey in the caption. 
Drew Taggart's New Girlfriend Stella Barey
Netizens misunderstood Taggart's new girlfriend and criticized her, saying she should not be dating two boys simultaneously. 
But Barey put an end to it when she uploaded a TikTok and clarified she "could never have two boyfriends."
There isn't any information on how Taggart and Barey met or fell in love, but she talked about her life in Tana Mongeau's Cancelled with Tana Mongeau podcast.  
According to the episode description, Barey skyrocketed to fame on OnlyFans after having a sexual relationship with her cousin. 
Barey noted everyone knew she and her cousin were related from their TikToks and Instagram, so they never explicitly mentioned their relationship. 
She and her cousin just uploaded a video titled "Hannah and Stella."
The video went viral, and since then, she has become one of the top OnlyFans creators and earns $200,000 a month on the platform. 
Barey has also amassed a loyal following on TikTok. Unfortunately, her accounts keep getting deleted, but that doesn't stop her from making a new one to spread unfiltered information about sex and sexual health on the app. 
Drew Taggart and Chantel Jeffries
Before Barey, Taggart was dating DJ, model, and YouTube personality Chantel Jeffries. 
They were first rumored to be dating in February 2020 after being spotted at a Miami Super Bowl party. 
The pair confirmed nothing, but they continued to grab dinner in Los Angeles and even joined Taggart's Chainsmokers bandmate Alex Pall for a double date.
Finally, in July 2020, the couple made their relationship Instagram official, with Jeffries posting pictures of herself kissing Taggart.
After that, the duo would occasionally post photos on social media for special occasions like birthdays. 
Everything seemed to be going great between them, but in April 2021, Us Weekly reported that the pair had broken up after one year of dating. 
An insider told the outlet that the couple had broken up amicably a month ago and remained friends.