Has Selena Gomez Had Plastic Surgery? Thought to Have Breast Augmentation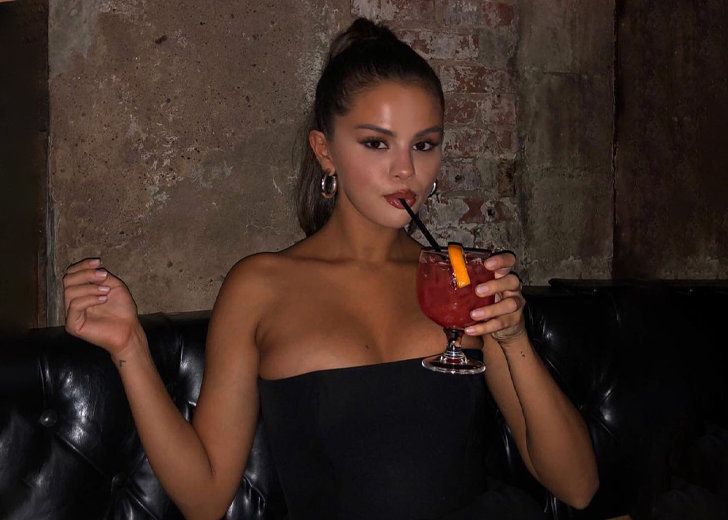 Selena Gomez collaborated with La'Mariette Swimwear to launch her swimwear capsule collection back in July 2021.
The collection featured six items with psychedelic prints and pictures of Selena Gomez donning the swimwears had a lot of people talking; particularly about her possible plastic surgery.
After Gomez and La'Mariette Swimwear uploaded the pictures, Twitter was abuzz with discussions about Gomez's body and whether she had plastic surgery. 
While there were plenty of people who praised the songstress for showing her body without washboard abs or a skinny waist, there were also many who wondered why her breasts looked enlarged.
Several people also did a side-by-side comparison of Gomez throughout the years to make a claim that she had had breast augmentations.
However, this wasn't the first time 'The Heart Wants What It Wants' hitmaker was the subject of plastic surgery rumors.
Pop music aficionados and netizens had been speculating about Gomez's possible plastic surgery since way back in 2014.
E! News reported about those early speculations and wrote that one of their sources confirmed she had had no work done on her body.
Selena Gomez's Plastic Surgery Rumors
Following the first rumor, Gomez has been a subject of enhancement and plastic surgery discussions plenty of times.
Many were convinced the singer had gone under the knife when she removed her most liked (of the time) post from Instagram.
The post featured photos of Gomez in a shoulderless dress with a drink in hand.
Most of the comments on the post were entirely about how her breasts looked much larger than before.
Rumors of her changed facial features also began popping up after the incident. And though Gomez has never denied or confirmed these rumors, her plastic surgery has remained a much discussed topic since then.
Did Selena Gomez Have Plastic Surgery?
Aside from normal netizens, professionals and experts alike have weighed in their opinion on whether Gomez has had plastic surgery.
When talking to Life & Style Magazine, two plastic surgeons expressed it was highly likely that Gomez had gone under the knife.
Two certified plastic surgeons — Norman M. Rowe and Manish Shah — said Gomez had gotten breast augmentation surgery.
Her breasts look larger without any evidence that she's gained weight. This could be due to implants. It could also be due to the type of bra or tapes she wears. Other photos I've seen show a clearer picture of possible implants, though.
Apart from professionals, other beauty enthusiasts have also explored the topic of Gomez's plastic surgery.
Lorry Hill, a YouTuber who talks about plastic surgery and other beauty procedures, shared about the possible procedures the singer could have opted for.
Hill compared several pictures of Gomez throughout the years and guessed what plastic surgery procedures the Monte Carlo star had done.
Surgical/botox brow lift, Juviderm, buccal fat removal, and rhinoplasty were the procedures the YouTuber believed Gomez had opted for.
There are also many fans who have defended Gomez from the plastic surgery rumors.
Several of them have pointed out that the changes to her face and body could be the result of body weight change.
Gomez herself has also been candid about her weight fluctuations and her insecurities about it.