Chantel Jeffries's Diet and Workout Plan That's Helped Maintain Her Bikini Body
"I try to stick to exactly what I'm supposed to eat so that I don't feel sick and then I just stay in shape because everything's pretty healthy," she says of her diet plan.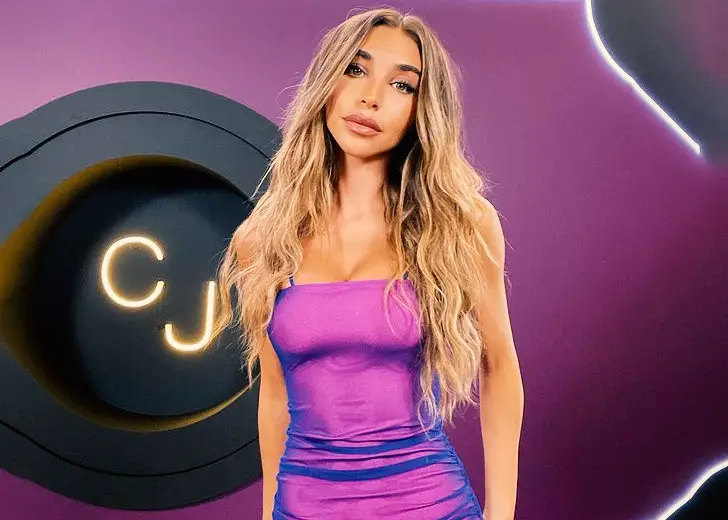 Chantel Jeffries has long kept fans in awe with her physique alongside her work as a DJ. Undoubtedly, Jeffries has put in a lot of work to stay in top shape all year round. 
However, Jefferies does not just work out and show off her bikini bod on Instagram. She makes it a point to keep her fans updated on her workout and diet regimen while doing what she can to motivate them to follow suit.
Chantel Jeffries on Keeping Her Stunning Physique
Back in 2019, the brunette bombshell had an exclusive conversation with Daily Mail, where she shared how exactly she kept her incredible curves.
Whether it be maintaining one's body or weight loss, Jefferies shared that managing one's diet was the best way forward. 
It was not about just dieting, though. Instead, Justin Bieber's stunning ex-girlfriend suggested incorporating healthy eating habits into one's lifestyle.
As for herself, she confessed that she ate "pretty healthy but it's not really dieting."
To a certain extent, her body's intolerance to certain foods had assisted her in maintaining her diet plan. She told the outlet:
I try to stick to exactly what I'm supposed to eat so that I don't feel sick and then I just stay in shape because everything's pretty healthy.
She also explained that she kept clear of sugar as much as she could. She didn't have dairy and gluten either because she was allergic to them. She also had a post-meal routine. 
"Whenever I'm home, every time I finish a large meal I like to go for a nice walk," she outed, "It's good to digest your food and clear your head anyways."
Chantel Jeffries Shared Her Personal Diet Plan
That wasn't the first time that the siren spoke about her health-conscious lifestyle. On November 6, 2018, she took to Twitter to share a couple of pages from her notebook where she outlined a diet plan. 
As she revealed in the captions, she had made it for a friend but decided to share it with her followers in case they could make any use of it. The plan included a list of food items that one should eat more of, eat in moderation, and actively avoid. 
The second snap in the tweet featured what Jeffries's usual breakfast, lunch, and dinner looked like. The menu incorporated all of the suggestions made in the list prior in a series of healthy meal combinations.
Take a look:
Chantel Jeffries's Workout Tips
Even before that still, the DJ put up a video on her YouTube channel where she handed out workout and diet tips for her fans.
The YouTuber with over a million subs as of this writing shared that her favorite workout routines included cycling, hiking, swimming, and rollerskating.
Apparently, having a variety of workouts routines to follow kept one motivated.
Another tip that she mentioned was to find a workout partner, the criteria for a partner being that they are just as motivated to see the regimen through as you are.
That way, the partners could work to keep each another motivated when either felt down. 
Jefferies also urged viewers to keep their workout activity in mind when they choose their outfits. In addition, the outfit should be comfortable for the type of activity that one would be doing on that day. 
Finally, she asked viewers to work on a home workout regimen for the days that they cannot be at the gym or have to travel. Of course, staying hydrated was a given.