What Sort of Plastic Surgery Did Bella Hadid Actually Have? Disclosing the Details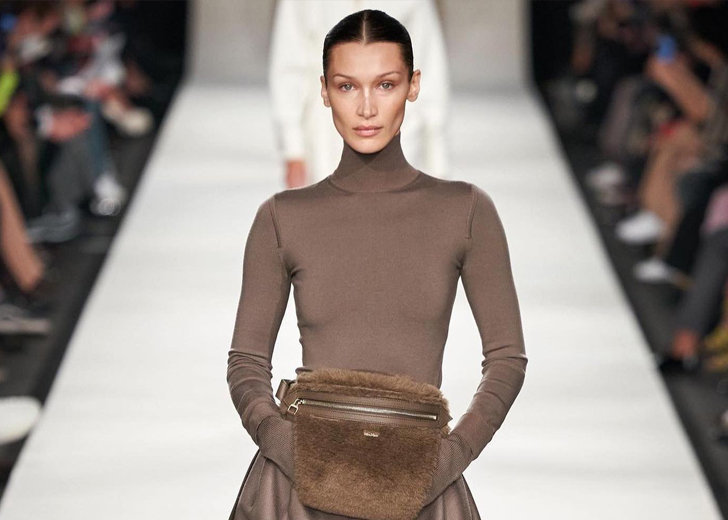 Being one of the world's most successful models, Bella Hadid is often in the spotlight. Millions of people around the world have their eyes on her, and she has amassed over 50 million followers on Instagram alone.
And while her successful modeling career has brought her great deal of fame, it has also sent a lot of negativity her way.
Alongside her sister Gigi Hadid, Bella has also been the subject of multiple plastic surgery rumors over the years.
Several outlets have reported about the plastic surgery procedures the Hadid sisters might have gone through, along with some expert's opinions.
However, Bella herself has said that these rumors are not true. When talking to InStyle magazine in 2018, she revealed she was scared of messing her face with surgical procedures.
"People think I got all this surgery or did this or that. And you know what? We can do a scan of my face, darling," she said. "I'm scared of putting fillers into my lips. I wouldn't want to mess up my face."
But despite her words, plastic surgery rumors have continued plaguing her and her sister.
Bella Hadid on Plastic Surgery & Nose Job
In an interview with Vogue in March 2022, Bella got candid about the work she had done on her face.
She shared that the only thing she had done to her face was a nose job. That was something she had done when she was 14, and looking back at the decision, she said she regretted it.
"I wish I had kept the nose of my ancestors," she said. "I think I would have grown into it."

Bella Hadid told Vogue she regrets getting a nose job at 14 (Source: Instagram)
Bella also addressed people speculating about her plastic surgeries by bringing up a photo of her teen self and saying she looked vastly different.
"I'm sure you don't look the same now as you did at 13, right? I have never used filler. Let's just put an end to that. I have no issues with it, but it's not for me," she revealed.
As for the speculations regarding her having gotten her eyes lifted, she noted it was because of her having used face tape.
Bella Hadid's Mental Health Journey
Over the years, Bella has remained very open about her struggles with mental health issues.
In the same Vogue interview, the model revealed one of the reasons for her mental health problems was being compared to her sister.
"I was the uglier sister. I was the brunette. I wasn't as cool as Gigi, not as outgoing," she said.
"That's really what people said about me. And unfortunately, when people get told things so many times, you do just believe it."
After entering the industry, Bella struggled with depression and anxiety for years, along with Lyme disease. However, she couldn't open up about it with anyone because of the "don't ask don't tell" attitude of people in the fashion world regarding mental health.
It took her a good number of years to finally get her mental health to a better place, during which she says she learned to become a "good actress" for her career.