Who Is Bella Hadid's Plastic Surgeon — Surgery Debated by Experts and Doctors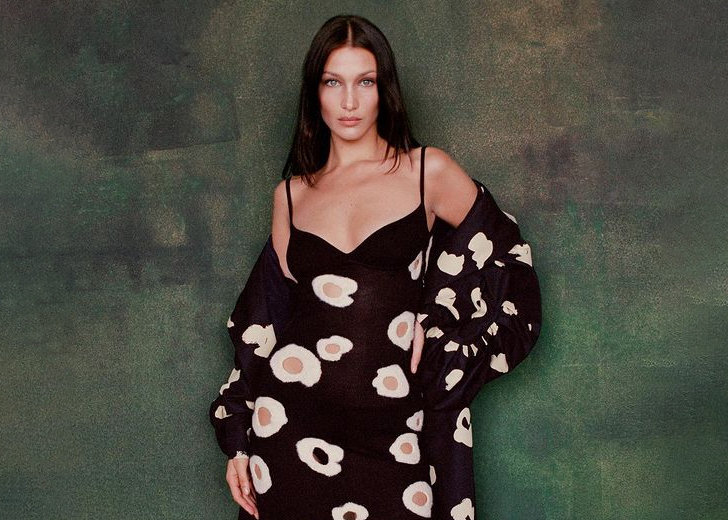 Plastic surgery was once considered taboo, but it is slowly becoming a norm with people increasingly altering their appearances. 
Many celebrities in Hollywood especially are not afraid to discuss what they have changed in their appearances. 
But as much as there are celebrities who have come clean, an equal number of them have kept it a secret at all costs. 
One such celebrity is Bella Hadid. 
For years, fans have commented on how different Hadid looks in her before and after photos. 
The supermodel previously denied getting plastic surgery but retracted her statement in her Vogue feature for March 2022 issue. 
In an interview, Hadid admitted to getting a nose job at 16.
"I wish I had kept the nose of my ancestors. I think I would have grown into it," she expressed to the outlet. 
Although the supermodel came clean about her nose, she denied getting anything else done. 
Experts Discuss Bella Hadid's Plastic Surgery
However, it is a different story according to experts' opinions. 
Hadid's nose is just the tip of the iceberg, as surgeons and doctors believe she has gotten a lot more done than just a nose job. 
Board-certified plastic surgeon Dr. Norman Rowe shared to Life & Style that the model had fillers to create sharper cheekbones and plumped up her lips for more lip volume. 
Rowe also opined that her eyes appeared lifted, and her brows were more arched likely because of a surgical brow lift or use of neuromodulators. 
And it wasn't just Rowe who felt she had plastic surgery. 
Other experts like Dr. James Marotta and Dr. Matthew Schulman noted Hadid's face appeared more chiseled because of either weight loss from puberty or the use of make-up. 
But both of them agreed it could also likely be because of her going under the knife in recent times.
Schulman added that Hadid had also gotten her jawline defined. 
"Her jawline is more defined and her cheeks are less full. This can be achieved with buccal fat pad reduction or removal of some fat from the cheeks. Her chin is more prominent and may result from a chin implant," said Schulman.
None of these doctors have worked with Victoria's Secret model therefore, these are just their opinions. 
Lorry Hill Reveals Bella Hadid's Plastic Surgeon
Popular YouTuber Lorry Hill, who makes videos on celebrity plastic surgeries, also discussed Hadid's surgery. 

Lorry Hill discussing Bella Hadid's plastic surgery (Source: Lorry Hill/YouTube)
Hill is not a doctor or an expert but claims that she gets most of the information through a private network of friends and associates. 
In her video, she discussed all the work she might have gotten on her face and revealed that her nose job was rumored to have been performed by doctor Raj Kanodia, a surgeon in Beverly Hills. 
The YouTuber also revealed that Hadid might have gotten some bodily transformations.
She noted the model had not gotten any liposuction but might have gotten a chest implant because Hadid's chest size seemed to remain constant despite weight fluctuations. 
The YouTuber opined that Hadid might have gotten "silicone and low-profile ones," which looked natural and were often used on actresses as well.