What Are Kellie Pickler and Kyle Jacobs' Thoughts on Having Kids?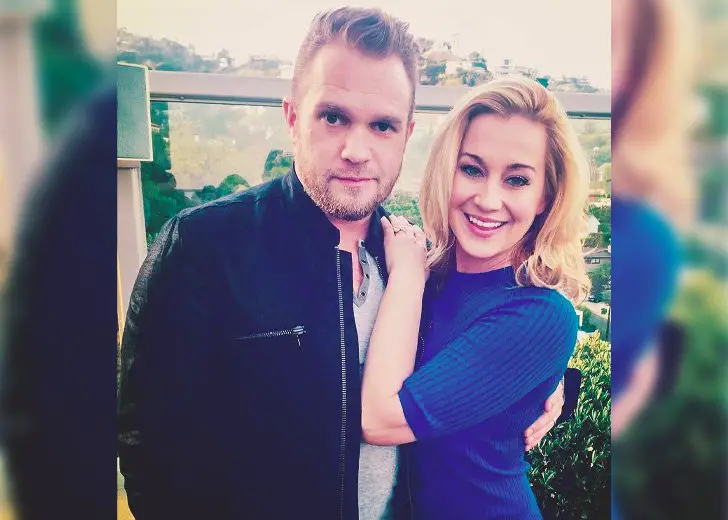 It has been a little over ten years since Kellie Pickler and her husband Kyle Jacobs tied the knot. The American country music singer's wedding with the country music songwriter took place in an intimate ceremony on a private island in the Caribbean.
"Private Island. Caribbean. Cigar in one hand, Rum in the other. Someone just called me 'Mrs. Jacobs'...sounds nice," Pickler tweeted at the time, writing about her wedding.
Does Kellie Pickler Have Kids?
Despite the long years into the marriage, Pickler and her husband Jacobs are yet to have kids and expand their family of two. Because of that, the couple is also often publicly asked about their thoughts on having children.
In one of those instances, speaking with Us Weekly in May 2019 on the set of Hallmark's Home & Family at Universal Studios Hollywood, Pickler implied that the couple wasn't ready to have kids while adding they were happy to be parents to their dogs.
"We have two little small puppies. We're dog parents for now," the American Idol alum said.
A year later, when she sat down with the same publication for another interview, she was asked the same question: whether she was ready to have kids, especially when she wasn't occupied with her work because of the quarantine break.
Responding to that, Pickler said she was more than happy about being "Aunt Kellie" to her nephews than having her own kids. She even jokingly added that she might need "another drink" to think about expanding her family.
Kellie Pickler Wants to Adopt Kids
In May 2013, during a conversation with Perez Hilton about her marriage, she interestingly said she wanted to adopt rather than give birth.
She first said that if the time was right, she might be open to having children of her own in the future before talking about how she liked the idea of adoption. Then, she shared that she always wanted to adopt regardless of whether she was married or not.
Pickler added she felt it was an amazing opportunity to take someone else "under your wing" and take care of them if one was ready for it.
Kyle Jacobs Changed Her Perspective Towards Marriage
Pickler dated quite a few men before she found her perfect partner in Jacobs. One of them was ice hockey player Jordin Tootoo whom she dated for about a year in 2007.
But when she came across her present husband, it was love at first sight for her. During the previous conversation with Hilton, she revealed the couple immediately arranged a date after they first met circa late 2007.
In addition, she admitted she was not someone who believed in marriages and had made up her mind never to get married, but the inclusion of Jacobs in her life changed her perspective. "...you know it always ends in divorce. I just had such a negative outlook on it," she added.
The country music singer also credited her husband for helping her with her career since he also belonged to the country music community.