Behind Jessica Simpson's Dramatic Weight Loss for The Third Time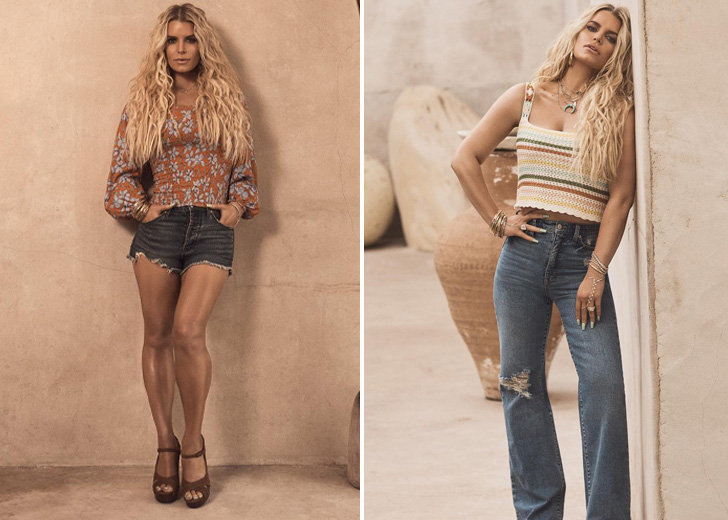 Jessica Simpson took to Instagram on April 8, 2022, to share that she had gained and lost 100 lbs for the third time.
Posting a selfie of herself in a bikini, the 'I Wanna Love You Forever' hitmaker wrote she enjoyed a "good cry today" after her dramatic weight loss.
"I have gained and lost 100lbs 3x so I never thought this moment could or would happen," she wrote in the caption. "But I'm finally spring breakin' wearin' a BIKINI!!!!!"

Jessica Simpson shared the results of her weight loss transformation (Source: Instagram)
How Jessica Simpson Achieved Her Weight Loss
This isn't the first time Simpson has shared about her weight loss. In fact, the businesswoman has shared results of her previous attempts multiple times.
Throughout the years, Simpson's weight has fluctuated multiple times, most of which were related to her pregnancies. And each time she lost weight, she worked together with her trainer, Harley Pasternak.
When talking to People in 2019 after Simpson's weight loss following the birth of her third child, daughter Birdie Mae, Pasternak revealed what they had done to achieve the result.
Pasternak noted though they had worked together for the past 12 years, this was the most challenging attempt. Because of it, they took a most holistic approach for Simpson's weight loss.
"I've kind of helped her come back after each baby," he said. "And this is a bit different, in that she said she was tipping the scales at 240 [post delivery]."
Pasternak added that while Simpson was working out like in her previous attempts, this time was more about what she was doing in her daily life outside the gym.
The trainer listed five daily tasks that he had Simpson incorporate into her daily life — getting in her steps, unplugging from technology for an hour, getting sleep, eating healthfully, and exercising.
Simpson started out walking for 6,000 steps but later ramped it up to 14,000 steps every day. 
For her diet, she followed Pasternak's Body Reset Diet, which allows for three meals and two snacks each day. Each meal includes protein, fiber and fat, while snacks are a combination of either protein and fiber or protein and fat.
Besides the daily walks and her diet, Simpson hit the gym for 45-minute sessions three days a week and got at least 7 hours of sleep every day. The singer also spent an hour unplugged from technology every day, as it would help her get restful sleep.
Jessica Simpson's Weight Fluctuations
Because of her weight transformation, Simpson has attracted a lot of attention. Her weight fluctuations have been discussed plenty of times, and even experts have commented on it.
In an April episode of Good Morning America, the hosts of the show discussed Simpson's weight loss journey and had a physician pitch in his opinion regarding her weight fluctuations.
The expert noted dramatic fluctuations in weight could be harmful to the human body. He also added that if someone wanted to reach their goal of losing weight, they should do it over time stably.