What Happened to Howie Mandel on 'America's Got Talent' 2022?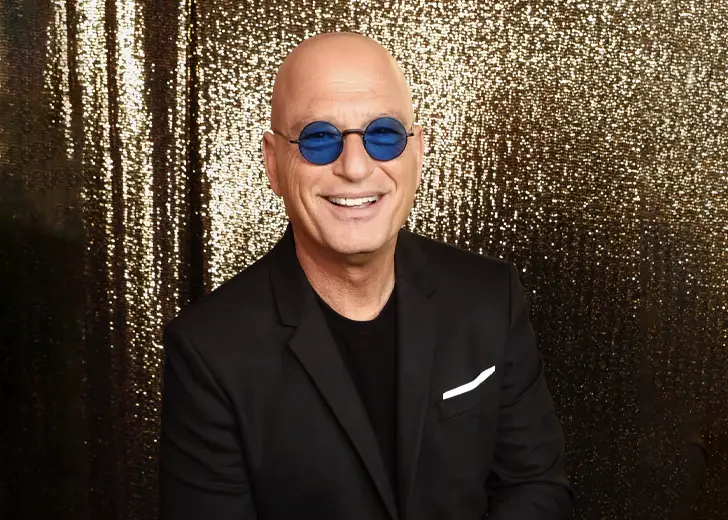 The third round of America's Got Talent Season 17 auditions kicked off on June 14, 2022. 
And as usual, the four judges, Simon Cowell, Heidi Klum, Sofia Vergara, and Howie Mandel, took their places on the judging table and dished out valuable feedback to the performers. 
However. after the first hour of the episode, fans noticed Mandel was missing from the judges' panel.
Host Terry Crews announced, "Howie Mandel isn't feeling good, so he won't be here tonight."
But he did not explain his absence, nor did the judges or showrunners. As a result, fans started getting concerned and asked, "What Happened to Howie Mandel on America's Got Talent 2022?"
Fortunately, Mandel was fine and was down with COVID-19 at the time of the filming, so he had to step away.
In Howie's absence, Crews announced contestants would only need two yeses to go through instead of the usual three. But that was unnecessary as all the acts got three yeses.
Mandel joked about his missing by posting on Twitter on June 15, 2022: "Sorry, everyone, can you cover for me tonight?"
The auditions were pre-taped before the start of the Live Shows, and the judge has since recovered from COVID.
Though Mandel assured his fans that he was fine, many took to Twitter to express their concerns for his health.
One fan shared, "Miss you Howie. Hope you are doing fantastic right now. @howiemandel #AGT." "Did Howie have Covid or something? Where was this one taped?" wondered another one. 

Howie Mandel with his America's Got Talent co-hosts and JoJo Siwa. (Source: Howie Mandel/Instagram)
"If Howie was sick, you couldn't get a backup to replace him?" added a third fan. Mandel even replied to some of these tweets. 
Howie Mandel on His COVID Diagnosis
Although the AGT judge did not share when he had gotten COVID, towards the end of April 2022, there were reports that Mandel had just gotten out of quarantine. 
During a TMZ Live appearance, Mandel shared he was happy to be out of his quarantine and that Covid-19 took a toll on his mental health than physical health. Mandel had contracted the sickness during the Kids' Choice Awards.
He clarified that the physical symptoms were not adverse, but the collateral damage to his mental health was real.
"I still feel like I'm recovering from that, the insanity. And I'm not joking. I got incredibly depressed, incredibly neurotic. My only panacea to my physical health and my mental health is distracting myself. You can't distract yourself for 10 days alone in a room," Mandel added.
He then opined being vulnerable to one's mental health was important now more than ever.
The judge has always been open about his struggle with mental health and revealed he lived with severe anxiety and obsessive-compulsive disorder for most of his life.  
He goes to therapy and takes medication to keep it under control, but in his experience, the best medicine was the ability to talk about it. Mandel noted it was healing to talk about his mental health.