Tanya Memme quit 'Home and Family' for her self worth
Tanya Memme was at the top of the ladder during the mid-2015. However, everything changed after she left the Hallmark Channel's show, Home And Family. Though the real reason behind her departure wasn't disclosed at that time, it was later revealed that she quitted the show for her self-worth. In 2018, she mentioned that, while working on the show, she was a victim of intolerable abuse and conditions.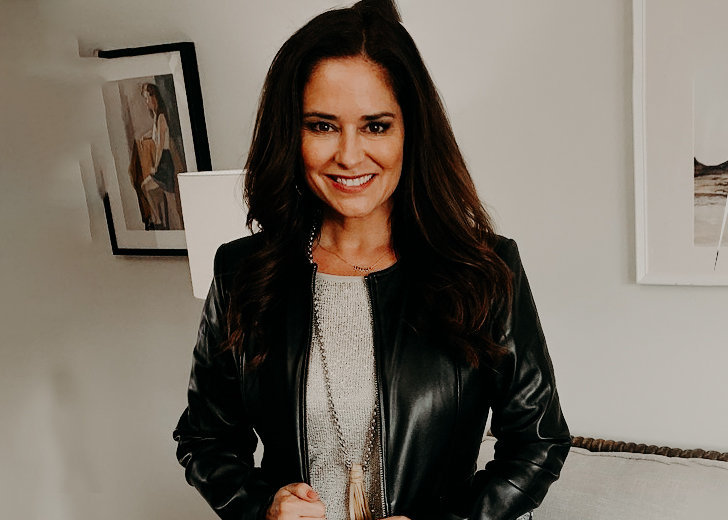 As a DIY expert for kids in the popular Show, Home And Family, Tanya Memme's career seemed to be thriving. It all appeared jolly good on the outside, but behind the screens, the Canadian television presenter was supposedly dealing with a slew of different problems. Hence, after five years, the former Miss World Canada decided to quit the talk show that she and her daughter both starred on and dearly loved.
Read along to find what prompted the popular host to call it quits.
The Harsh Truth behind Tanya's Departure from 'Home & Family'
Everything was going well in the show Home & Family, and there was nothing suspicious that the viewers had noticed. But little did they knew about the intolerable situation that Memme was going through.
Being one of the regulars in the chat show, the sudden absence of the popular DIY-segment host raised many eyebrows. However, at that time, none of the questions were answered.
But as people say, the real truth cannot be hidden forever, and the same thing happened here. On October 22, 2018, when another Home & Family cast member, chef Shanti Hinojos, filed a case suing Hallmark Channel's owner for sexual harassment, the DIY expert took the chance to reveal the reason behind her exit from the show.
In Deadline's article—where the news of chef Shanti Hinojos was covered—Memme reached the article's comment section and revealed the harsh truth. She revealed that she had to face "intolerable abusive conditions," among other situations. Continuing the statement, she added that the Hallmark Channel knew everything about it and did nothing. 
Hi Everyone, This is Tanya Memme. I was on Home and Family for 4 years and all during this time. I was forced to quit the show (even though I loved my actual job) because of the intolerable abusive conditions I was met with as well as so many others. I am feeling the consequences of my decision but not once have I ever regretted leaving. Hallmark knew this was going on and did nothing for any of us. 
Her Life Journey after Quitting the Show
Following departure from the Home & Family show, life was never easy for the former Miss World Universe.
In a span of just eight months, the Canadian actress quit the show she loved following workplace abuse while also separating from her husband. With him, she shares a daughter, Ava Yepremyan.
In a conversation with Rodney Flowers, the former Hallmark Channel star stated facing a rough two years, marked by huge financial and personal losses. However, the renowned homemaker didn't regret the decision to leave the troublesome workplace. While there were repercussions, the Canadian beauty believed she compensated for her financial losses by keeping her self-worth and dignity.
I lost a lot of money and I lost a lot of friends because I'm not on TV anymore. It's very interesting. The one thing that I gained was my self-worth. Nobody will ever take that away from me.
To cope with the dire situation, the TV personality began meditating and reading books. She also joined a group called the International Association of Women, which provided her a lot of support and motivation.
Thereafter, slowly and steadily, Memme bounced back. Today, she is the creator of Life Masters—a video/podcast show on iTunes and YouTube where real-life stories of triumph and perseverance are told and discussed. She also got cast as the DIY expert in the rebooted version of the hit home design show Sell This House.
Her Current BF Helped during Tough Times
Accompanying the Life Masters founder in her new journey is her current boyfriend, known as O.T.—who treats her like a queen. The duo met each other through April Beyer, a dating and relationship expert, in March 2018.
The man called O.T. has certainly been instrumental in lifting Memme off her troughs, as in her words, he was by her side at the most difficult times. 
Thank you O.T. for believing in me and being there fully for me when I was going through some very hard times, and helping me fly again! I'M FINALLY FLYING AGAIN!
Speaking about O.T., he was in the army for many years at a very young age. In one of her Instagram posts, the DIY expert also revealed that her boyfriend was "stationed in Germany and trained for war, in all altitudes and weather."