Is Dixie D'Amelio Connected To Addison Rae's Leaked Song — D'Amelio Denies The Fact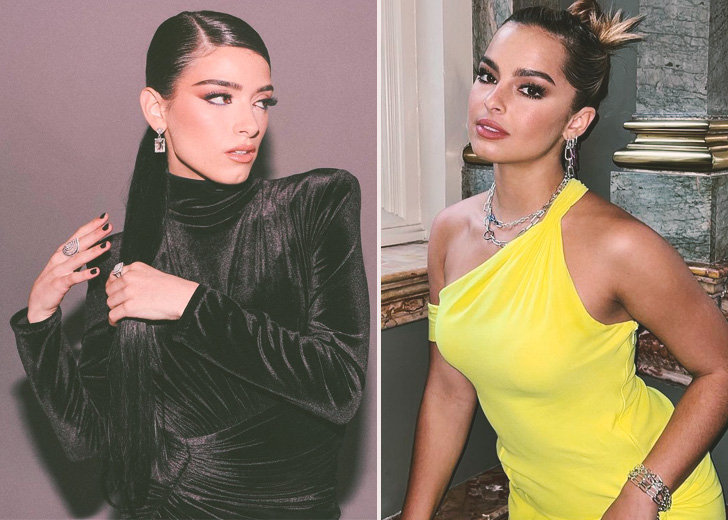 Dixie D'Amelio's unreleased song was recently leaked, and many fans believe the song is about Addison Rae.
"We were best friends till I got a boyfriend, but I still see you every other weekend," one of the song's verses said. The lyrics further went like this:
Showing off your brand new car, and that Prada purse, I'll admit it. I like it because I bought them first. Always saw you like a sister, even when you went and copied all my pictures, took it as a compliment. Never say it to your face, but I wish you never changed. You used to be a real one, now you do it for the fame.
Dixie D'Amelio Claims the Song Is Not Related to Addison Rae
While the whole internet assumed the upbeat song was about Rae, D'Amelio took to her second Instagram handle [@mydixiewreckd] to drop a comment on one of the posts on the Instagram page that reported the speculations.
In her comment, she clarified that the leaked song was just a "pitch song," a song to be given to someone else, and it was not about her or related to anyone else.
"I just did a demo," she wrote while adding, "not about me or for me. not about anyone else, the theme was friendship breakup and was not directed at ANYONE [sic]."
She further implied that the rumors started because some people added pictures of her and Rae in her unreleased song. She stated she wouldn't be talking more about the topic or addressing the rumored beef with any of her friends.
Besides her previous statement, the Norwalk-born singer dropped another message, revealing that she had just come from a week and a half's social media break.
D'Amelio explained she took the break to focus on her rehearsals because she wanted her performance to be amazing for the people who supported her.
Dixie D'Amelio and Addison Rae Are Very Close Friends
D'Amelio and Rae's recent works and outings together suggest that they are very close to each other.
For instance, in the wake of the D'Amelio sisters' feud rumor with Rae, the elder D'Amelio sister shared a snap on her Instagram story featuring the two sisters and Rae on November 9, 2021. The photo was reportedly snapped at the black-tie event, LACMA Art + Film Gala.
She even posted a TikTok video of them along with rapper 24kGoldn. In the video, they were dancing to the rapper Lil Tecca's song, 'Prada.'
Last August, Rae also made herself available for D'Amelio's YouTube show, 'The Dixie D'Amelio Show.' The two appeared on the video together and candidly talked about their crushes and played games.
Besides, when Rae released her debut single 'Obsessed' on March 18, 2021, the song received mixed reactions from netizens. Some people who disliked the song even made hate remarks on the internet.
D'Amelio came in support of the 21-year-old internet personality — she made remarks like "Queen ily" and "me too," in reply to Rae, promoting her song.