Dixie D'Amelio Brings Charli and Addison Rae Together for Rare Collab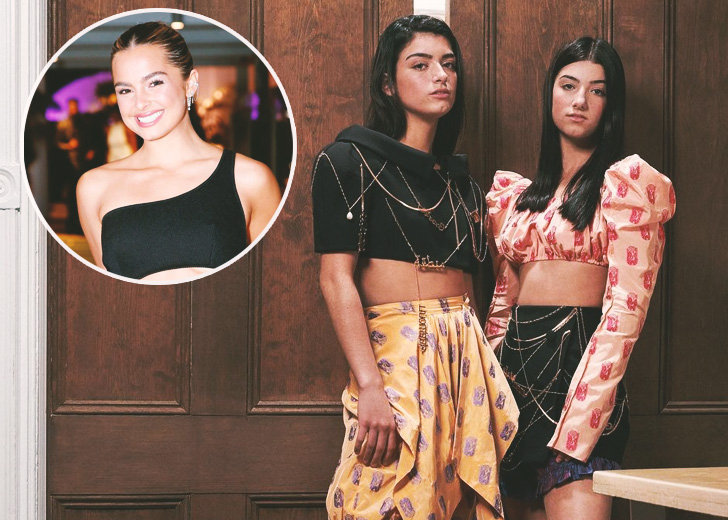 For fans wondering, "what happened with Charli and Addison," it looks like Dixie D'Amelio just set the record straight. 
On November 7, Dixie uploaded an Instagram story with a rare photo of Charli D'Amelio and Addison Rae together. The photo was taken at the black-tie event, LACMA Art + Film Gala. 

Dixie D'Amelio's Instagram Story (Source: Dixie D'Amelio's Instagram)
She also uploaded a TikTok with the duo and rapper 24kGoldn. They were grooving to the rapper and Lil Tecca's song 'Prada.' 
The fans took to the comment section to express their excitement at seeing Charli and Addison together with users commenting that "Chaddison" was back. In 2020, the D'Amelio sisters and Addison were in some drama and were not exactly friends. But now it looks like they have sorted through the feud. 
The Drama between the D'Amelio Sisters and Addison Rae
The trio were close friends and often made TikTok videos together and uploaded pictures on their Instagram. But in June 2020, some of Addison's old TikTok activity came to light, which the D'Amelio sisters did not take too lightly.
After that, the older D'Amelio sister tweeted, "the jealousy OH MY GOD," seemingly out of the blue and then followed up with, "Charli deserves better" and "family first and that's that." Although Dixie did not explain it, fans took it to mean that she referred to Addison liking comments back in November. 
The comments said Charli shouldn't be verified, and she's not the prettiest girl on TikTok. Addison quickly stepped in and shed some light on the situation. She admitted to liking some anti-Charli comments. 
She added she had just gotten out of a "mentally abusive" five-year relationship at the time and was searching "for compliments and love from others." The TikTok queen then expressed her love and support for Charli. 
After that, Dixie implied things were more or less good between her and Addison in a tweet. "Last thing I'm gonna say, I love my friends, but my family comes first and I will not apologize for sticking up for my sister. I have love for everyone I am just very frustrated rn," she tweeted. 
Dixie D'Amelio and Addison Rae Are BFFs
After the duo convinced fans that there was no beef between them, they stayed close.
Since then, the girls have continued to make TikTok videos together. Addison also appeared as a guest on Dixie's YouTube show, 'The Dixie D'Amelio Show,' where they played games and talked about their crushes. 
Besides making TikTok videos, they have also pursued a music career. But back in March, when Addison released her first song 'Obsessed,' it drew criticisms from people who didn't like it. The hate for the song was bubbling up. 
But before it could get any worse, Dixie jumped to Addison's defense with "Queen ily" and "me too," in reply to Addison, promoting her song.
These moments prove that Addison and Dixie are BFF goals.