'Dawson's Creek' Reunion Is Likely Not Happening Anytime Soon — Here's the Reason Why
Time to take out tissues and cry for 'Dawson's Creek's fans.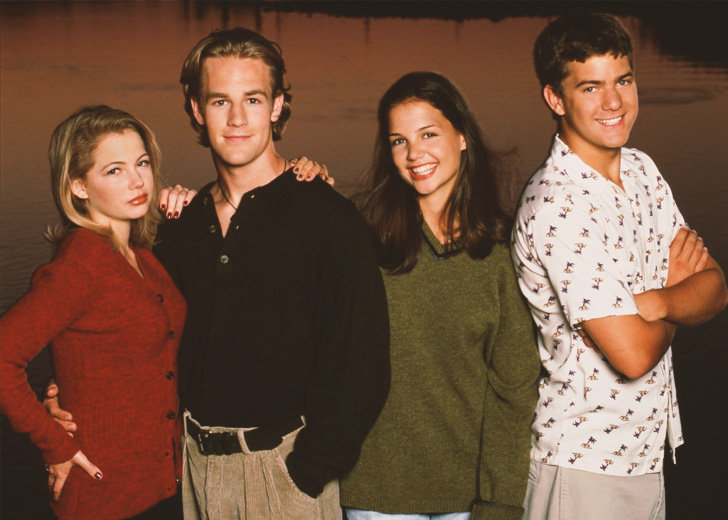 While the COVID-19 pandemic covered the earth like a dark cloud, a few silver linings were present. One such silver lining was actors and actresses coming together (virtually, of course) to help bring smiles to their fans' faces. 
TV series which have already ended like The Office, Community, Parks and Recreations, The Nanny, and Lizzie McGuire, among others, came together and made their fans cry and laugh at the same time.
There was also the Friends reunion physically, and it was a massive success. Since many of these acclaimed TV shows started doing reunions, many wondered if Dawson's Creek will have one.
They had a People TV special cast reunion in 2018, but unfortunately, we might not get a sit-down TV special reunion anytime soon. 
Joshua Jackson Is Not Interested 
Joshua Jackson talked about his career and his recent Peacock series Dr. Death in an interview with The Guardian on September 5, 2021. While discussing his career, the reporter wondered if the Dawson's Creek cast would ever get together for a televised reunion.
He asked if the reunion would be like HBO Max's Emmy-nominated special, Friends: The Reunion. 
Jackson didn't seem interested in a reunion, and he explained why he didn't think it would be a brilliant idea. He said that the Friends cast were adults when they did the show. So, to see them now after two decades is not shocking but "less jarring."
The main cast for Dawson's Creek was in their teens to early 20s at the time, so Jackson thinks that a reunion would shock people. 
If you put our mid-40s selves together on a couch now, with our creaking backs, it might shock people. Nobody needs to hear Pacey grunting when he gets out of a chair.
Not only Jackson but the show's creator, Kevin Williamson, seemed adamantly opposed to the idea of it. Williamson said that one reason the finale was put as five years in the future was "to put a button on it."
Similarly, he has no vision for a reunion because he does not see nor feel the need for it. Katie Holmes, on the other hand, is somewhat hopeful for the reunion. 
In an interview with SiriusXM's Just Jenny Show in 2016, Holmes stated she does not believe the reunion will happen. However, she told E! News in 2018 that she had heard no news regarding a reunion but was open to the notion.
What Is 'Dawson's Creek' About?
Dawson's Creek is an American adolescent drama series that followed the lives of a close-knit group of friends from high school to college.
James Van Der Beek played the role of Dawson Leery, Holmes portrayed his love interest, Joey Potter, Jackson portrayed their fellow best friend Pacey Witter, and Michelle Williams played the role of Jen Lindley. 
The series was set in the fictional town of Capeside in Massachusetts, New York City. The series, which premiered on The WB Television Network on January 20, 1998, was created by Williamson and produced by Columbia TriStar Television.
The production company was renamed Sony Pictures Television before the sixth season. On May 14, 2003, the show came to an end after 128 episodes aired over the course of six seasons.