Michelle Williams' Net Worth and Her Advocacy of Equal Pay
Michelle Williams used her Emmys platform in 2019 to promote consciousness about pay disparity and to advocate for improved Hollywood ethics.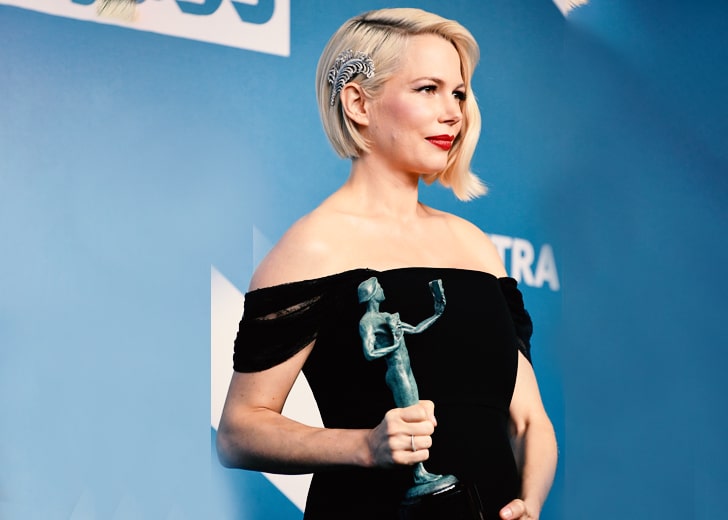 Academy Award-nominated actress Michelle Ingrid Williams initially gained popularity for her amazing performance on Dawson's Creek.
The actress rose to prominence as bad girl Jennifer "Jen" Lindley on the romantic drama, which offered her an abundance of opportunities to become one of the most popular teen performers of the late 1990s. 
But, like many actors, she had her fair share of struggles during her initial days. To make ends meet, she also did commercials and minor roles.
Williams made her television debut in an episode of Baywatch in 1993. Soon after, she also featured on single episodes of series like Home Improvement and Step by Step. 
She made her feature film debut in 1994 with Lassie, an adventure family movie directed by Daniel Petrie. Later in her career, the Montana native went on to star in feature films such as Brokeback Mountain, Fosse/Verdon, Shutter Island, and Blue Valentine, all of which were both critically and commercially successful. 
For her incredible performances in small-scale independent films with gloomy or tragic subjects, Williams has received several prestigious awards including a Primetime Emmy Award, two Golden Globe Awards, and nominations for a Tony Award, four Academy Awards, and three British Academy Film Awards.
Advocated for Equal Pay in Her 2019 Emmys Speech
During the 2019 Emmy Awards, the actress used her moment on the stage to advocate for equal pay in the entertainment industry.
She received the Emmy Award for Outstanding Lead Actress in a Limited TV Series or Movie for biographical miniseries Fosse/Verdon. 
I see this as an acknowledgement of what is possible when a woman is trusted and feels safe enough to voice her needs and respected enough to be heard.
Expressing her gratitude towards FX and Fox 21 studios for believing in her and paying her equally, she explained they knew that putting value in someone empowers them to recognize their own inherent value.
"Where do they put that value? They put it into their work," she added.
Even the Emmys audience was moved by the moment, giving Williams a standing ovation for her address.
The 40-year-old artist also grabbed media attention a few years back when she and Mark Wahlberg were paid differently during reshoots for the thriller All the Money in the World directed by Ridley Scott. 
While the actress was paid the SAG minimum of $80 per day totaling less than $1,000 for the reshoots on the film, Wahlberg reportedly got $1.5 million and she wasn't informed.
 Williams said she was "paralyzed" by the revelation of Wahlberg's remuneration at the time.
"There won't be satisfaction for me until I can exhaust my efforts ensuring that all women experience the elevation of their self-worth and its connection to the elevation of their market worth," she stated on Equal Pay Day in April 2019 while advocating for the Paycheck Fairness Act.
Michelle Williams' Net Worth As of 2021
The multi-award-winning artist has an estimated net worth of $30 million as of 2021. She made her fortune in nearly three decades because of her exceptional performing abilities in films and television shows.
In January 2020, Williams and her fiancé director/producer Thomas Kail moved into a Brooklyn property he acquired through a trust. Their $10.8 million residence in Brooklyn Heights was one of the most costly acquisitions in the area's history. 
The couple welcomed their first child on June 17, 2020. She is also mother to daughter Matilda, who she shared with the late Australian actor Heath Ledger.
In 2015, the Shutter Island actress sold her long-standing Brooklyn townhouse for $8.8 million. However, she still owns another property in Brooklyn, which she bought for $2.5 million in the same year.