Christina Moses and On-Screen Husband Romany Malco Win Fans' Hearts
Christina Moses never misses a chance to raise awareness about mental health.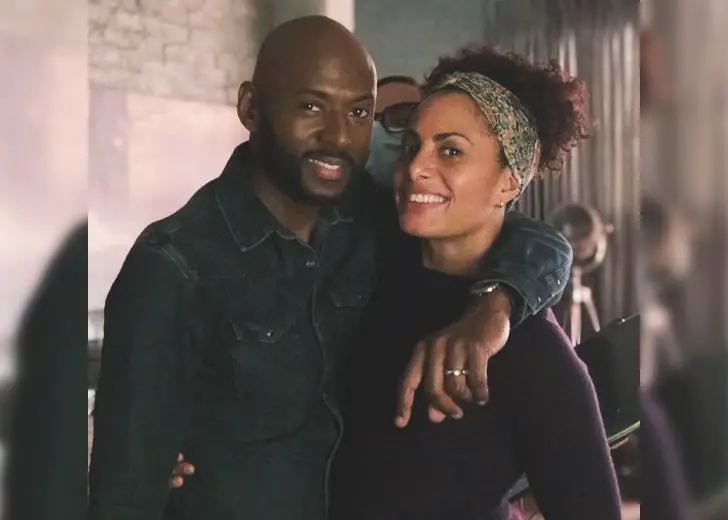 The ABC drama A Million Little Things is known for having the hallmarks of a great show. The show has been praised by critics and followers for representing mental illness and removing the stigma surrounding mental health. 
Premiered on September 26, 2018, A Million Little Things follows a group of friends from Boston who are dealing with a close friend's suicide. As the title of the series suggests, friendship isn't one big thing, it's a million little things, and it stands true for the group of friends. 
The series is accompanied by many plot twists and has touched upon diverse topics like divorce, sexual abuse, suicide, physical disability, and mental illness. The series was renewed for a fourth season, which premiered on September 22, 2021. 
The ABC drama stars David Giuntoli, Ron Livingston, Romany Malco, Christina Moses, Allison Miller, Christina Ochoa, and Grace Park.
Beyond the scenes, the cast of A Million Little Things is also very active in using their platform to talk about mental health.
Christina Moses on Playing Regina Howard
Actress Christina Moses from Los Angeles has become a familiar face on the small screen with her roles in popular series like The Originals and Condor, opposite Academy Award winner William Hurt. 
In A Million Little Things, she plays the role of Regina Howard, a chef living in Boston with her depressed husband. The show follows the journey of her battle with eternal issues, fear of failure, and her relationship with her suicidal spouse.
All actors go through trials and tribulations, and during a conversation with Blackfilm, Moses talked about how Regina's struggles coincide with her own struggles in life.
She opened up how, as an artist, all one has is themselves and their bodies, so it's hard sometimes not to take rejections personally. However, she revealed that learning to love and accept herself has helped her go through some tough times in her career. 
"I think that for me what really helped was not placing my value on whether I booked work," she said. "That my talent, my gift, my passions and my worth as a human being and my worth as an artist was not contingent upon whether I booked a job."
Christina Moses on Her Chemistry with Her On-Screen Husband Romany Malco
"Chemistry is one of those things that either you have it or you don't, and if you don't, hopefully, you can work on it," said Moses while discussing her relationship with her co-star Romany Malco, playing her husband in the series.
She recollected the first time they met during the table read and had the best time doing all the dialogues with her on-screen husband. The role was created for Romany, and when she went to go test for the part, they had to do a chemistry read and that they "completely vibes and riffed off of each other."
Christina Moses and Romany Malco on Mental Health
Actress Christina Moses, who plays the character of Regina Howard in the show alongside her on-screen husband Malco, has won the hearts of their fans for their chemistry on-screen but they are also known for their chemistry off-screen as they actively raise mental health awareness on social media.
Moses and The 40-Year-Old Virgin actor have moderated various online programs on mental health. In the show, Malco plays Moses' on-screen husband, who is dealing with his own battle with mental illness and is seen attempting suicide in the first episode of the series.
The How We Met actress expressed concern about the minimal discussion surrounding the very sensitive topic of depression.
She said, "Mental illness is real, and depression runs on both sides of my family and none of which is ever really discussed."
She noted that the creators intend to give justice and voice to it in a way that is realistic and not romanticized on-screen and that she is excited to be a part of something so courageous and bold.