Romany Malco Is Learning More About Life and Fatherhood Since Having a Baby With Life Partner
Romany Malco deserves the title of "Father of the Year."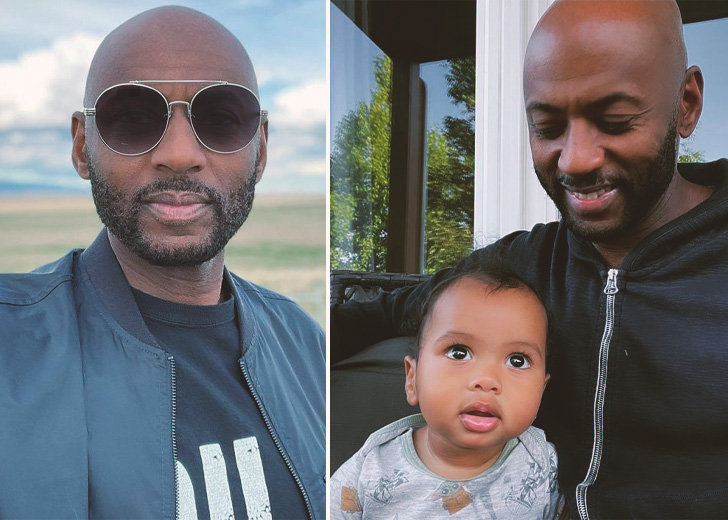 Romany Malco is an actor, rapper, music producer, and director from the United States who is best known for his role as Conrad Shepard in the television show Weeds.
He's been involved in the Hollywood industry for decades, playing in shows and movies like A Million Little Things and The 40-Year-Old Virgin. But, while Malco has dedicated most of his time towards his projects, 2021 has turned out to be a little different for him. 
This is because he welcomed his first biological child, Brave, in February 2021. Since then, Malco has dedicated himself to be the best father out there. 
Romany Malco and Brave 
Malco shared the birth of his son via a lengthy caption on Instagram in February 2021. The actor is very private about his personal life, so initially, he hid the news about Brave. 
With an extended caption, Malco revealed his kid to the world, detailing the parenting experience and the changes it had brought about in him. The actor stated that Brave was born at 6:52 a.m. on January 22, 2021.
The birth was characterized as a breech birth that occurred in a matter of minutes. The actor did not divulge Brave's mother's identity but referred to her as his life partner.
To date, he has not revealed who his "life partner" is. Previously, he was married to Taryn Dakha. Malco divorced his first wife in 2016 after eight years of marriage. He did not have any children with Dakha.
Malco had nothing but good to say about his partner after Brave's birth. He stated that the childbirth process had instilled a more profound love and thankfulness for his partner
Romany Malco and Fatherhood
Malco is finally learning more about life and fatherhood after the birth of Brave. He confessed he had never been responsible for something as "delicate and precious" as Brave. 
The actor was 52 when his first biological son was born, but he admitted that waiting to have children later in life felt right. Four days before he found out that his partner was pregnant, Malco wondered if not having a kid was a mistake. 
He questioned if not having a child of his own was a way of denying himself of deeper love and vulnerability. Thankfully, his partner was pregnant simultaneously, and the duo got blessed with a healthy baby boy. 
Moreover, Malco was prepared to welcome a newborn into their family because of his stepchildren. He is the stepfather of two kids, ages 11 and 17, who helped him experience unconditional love and nurtured the father in him.
Since then, Malco constantly shares his fatherhood journey on his Instagram. It is evident that he is head over heels for his son and appreciates Brave every single day. 
Similarly, he is also trying to be a better dad for his son. Since he is a father now, Malco revealed that he could relate to his father, Romany Malco Sr., more than ever. 
On August 26, 2021, he posted an adorable picture of Brave where the actor said that Brave resembles the late Malco Sr. He also appreciated his father for taking care of him while he was a kid. 
Even though Malco Sr. did not have a good childhood, he always was there for his children. Reminiscing his father, the Weeds actor promised to improve upon what his father did to raise him. 
He aims to be the best dad for Brave and help him preserve a positive self-image, encourage him and give him a lot of love. Moreover, since Brave is learning from him by observing him, Malco's consciousness has increased. 
As a result, the actor is becoming "more mindful of the energy" he carries around. Similarly, he is learning to be more accountable and honest so that his son can learn the same qualities from him. 
All in all, Malco is learning the ways of fatherhood to become the best dad for his son, and looking at his progress via Instagram, he is clearly succeeding.