Romany Malco announces the birth of his first biological child through a heartfelt Instagram post
Actor Romany Malco, a father to two stepkids, announced his first biological child's birth through a heartfelt Instagram post. He also expressed his gratitude towards his wife, parents, and stepkids.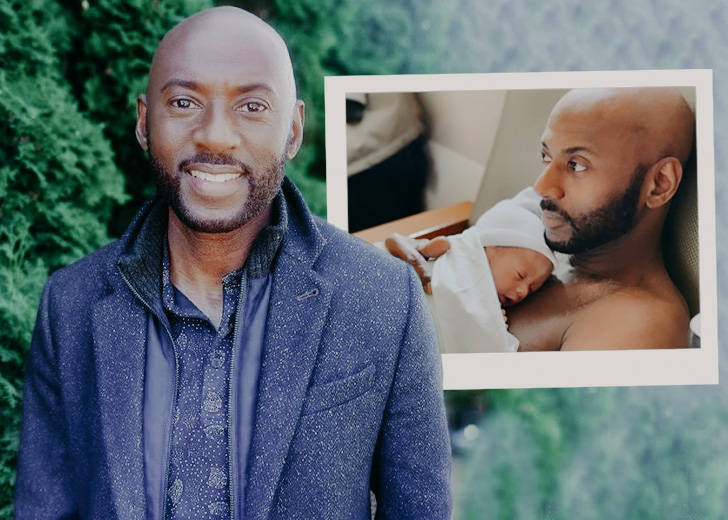 A Million Little Things star Romany Malco introduced his biological son to the world via an Instagram post on February 9, 2021.
In the post's caption, the actor expressed how the experience has changed his perception of things and increased his gratitude towards his partner and parents.
Father Of Brave
The 52-year-old actor, who prefers to keep his life private, revealed his firstborn's birth through an adorable post on Instagram.
The photo posted by Malco was a close-up of the father-son duo. In the picture, the actor seemed to be lying in a chair with his arms wrapped around his son, who looked peaceful, resting atop his chest. 
The Think Like a Man actor introduced his son to the world with an elongated caption, describing the fatherhood experience and the changes it had brought about in him.
In the caption, the actor revealed that his son's name is Brave, and he was born on January 22, 2021, at 6:52 A.M. The actor described that the birth was a breech birth and that it happened within a quick span of 5 minutes.
The actor did not reveal the identity of Brave's mother but called her his life partner. Furthermore, he expressed that the birthing process has left him feeling a newfound love and gratitude for his partner.
While talking about Brave, the new father wrote, "I've never been responsible for anything quite as delicate and precious."
Preparing For This Moment
In the same post, the actor confessed that his decision to have a child late in life paid off as his experience as a stepdad helped him prepare for fatherhood. 
The actor revealed he was a stepdad of two kids, an 11-year-old and a 17-year-old. Reaching out to his step kids, Malco expressed that the two have helped him understand unconditional love and helped him nurture the father in him.