Six All Time Audience Favorite Movies Airing On Netflix In May 2021
The following are the six fan-favorite movies coming to Netflix in May 2021.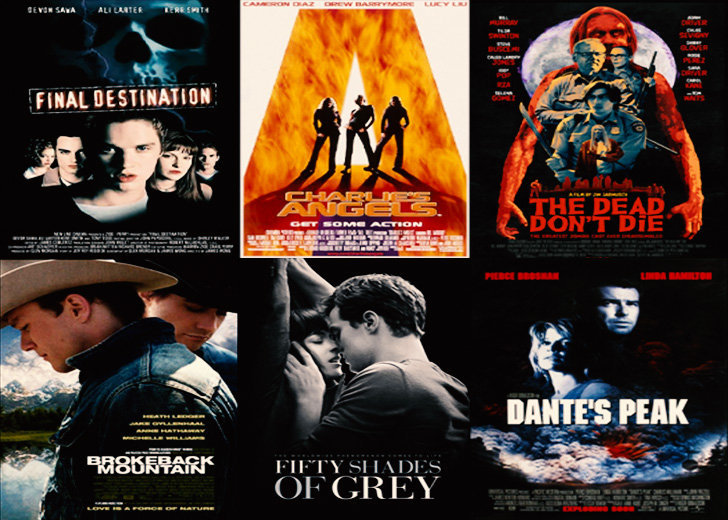 Netflix is getting ready to unleash a lot of new films and TV shows on its streaming site, with May 2021 just around the corner. 
While dozens of Netflix Originals like Selena: The Series, Lucifer (Season 5B), Castlevania (Season 4), Love, Death, & Robots (Season 2), and The Woman in the Window, among others, are releasing throughout May, Netflix has earned the streaming rights of many fan-favorite titles as well. 
Here are six all-time fan-favorite movies coming to Netflix in May 2021. 
Charlie's Angels — May 1
Charlie's Angels, initially released in 2000, is about three women who work in a private detective agency for an unknown boss named Charlie. In this action-comedy movie, the angels are responsible for locating Knox Enterprise's kidnapped owner, Eric Knox.
Starring Cameron Diaz, Drew Barrymore, and Lucy Liu, Charlie's Angels broke down gender stereotypes related to movie action heroes. Although the movie was made to cater to men's interests, it still taught women to embrace their sexuality and careers. 
Its remake of the same name was released in 2019.   
The Dead Don't Die — May 2
The Dead Don't Die is an American comedy—horror movie centered on the town of Centerville. As the dead rise from their graves, it's up to the police to fight a sudden zombie invasion. 
Initially released in 2019, the movie comprises a wide array of cast members including the likes of Bill Murray, Adam Driver, Selena Gomez, Tilda Swinton, Danny Glover, and Caleb Landry Jones. 
Final Destination — May 15
The first movie of the Final Destination franchise is coming to Netflix on May 15.
The first movie with the same name as the franchise is about a group of teenagers who cheat death and now are slowly getting slaughtered. 
Originally written as a script for X-Files, the love for such an unconventional plot and gory scenes has not ended even after 20 years.
Final Destination has been a fan favorite for a very long time since five sequels of the movie have been made to-date with rumors about its reboot around the corner.
Brokeback Mountain — May 16
The critically acclaimed Brokeback Mountain is a heartbreaking movie about two men who are in denial about their sexuality.
The movie which would make anyone cry embraced the concept of homosexuality and bisexuality with the help of two brilliant actors — Heath Ledger and Jake Gyllenhaal.
The movie together has 141 wins and 132 nominations, including the likes of Academy Awards, Golden Globes, BAFTA, and Screen Actors Guild Awards.
Fifty Shades Of Grey — May 16
Based on the best-selling series by the same name, Fifty Shades of Grey was a box office success despite the negative reviews.
The 2015 movie starring Jamie Dornan and Dakota Johnson, was a blockbuster. It brought the BDSM culture into the mainstream, where people started to explore and talk about it more openly. 
The sequels, Fifty Shades Darker and Fifty Shades Freed, were also a commercial success.
Dante's Peak — May 16
Dante's Peak is a disaster thriller movie with splendid visual effects. The 1997 movie is about a town named Dante's Peak, where the residents try to run from a volcanic eruption.
The movie has amassed a cult following is still lauded for its VFX, 23 years later.