Christina Haack Is Back Into the Dating Scene After Her Recent Divorce — Meet Her New Boyfriend
Christina Haack has a new beau, and she is happy.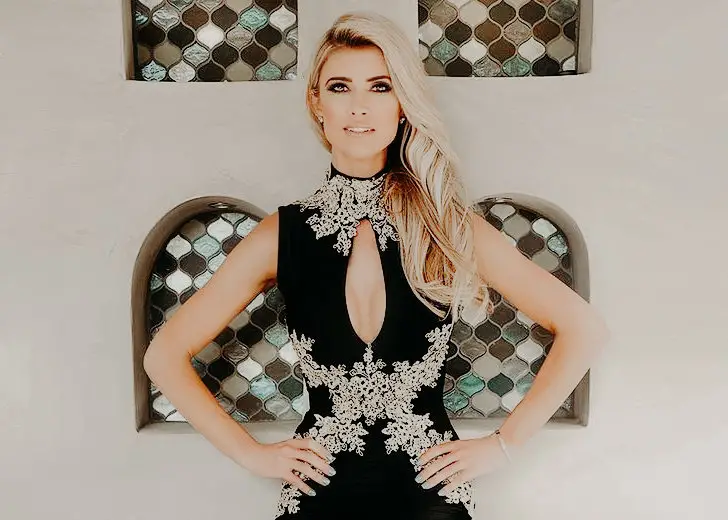 Christina Haack is celebrating her 38th birthday with her new boyfriend Joshua Hall, just weeks after her divorce from ex-husband Ant Anstead got finalized. 
The Flip or Flop star and her beau were spotted walking hand-in-hand through Los Angeles International Airport on July 6, 2021.
Haack rocked a casual look with a grey tank top, black shorts, plaid flannel shirt tied around her waist, and sneakers. Her golden blonde hair danced freely in its loose waves, complementing her million-dollar smile. 
As for her partner, he looked relaxed in leisurewear, donning a plain white T-shirt, grey pants, matching cap with blue Nike sneakers.
The lovebirds were all smiles as they strolled through the airport before boarding a plane to their romantic getaway in Mexico, where they will celebrate Haack's birthday on July 9. 
Christina Haack and Boyfriend Joshua Hall Have a 'Real Connection'
As the news about Haack's dating life surfaced, various new outlets reached out to the duo's representatives for further comments.
According to People's source, the pair started dating recently with an "immediate, real connection." They enjoyed knowing each other one-on-one without outside interruption.
Another insider gave similar information to Page Six, revealing they have been dating for the past few months. 
The news of Haack and Hall dating came weeks after Haack's ex-husband Anstead put his romance with American actress Renee Zellweger on display.
Anstead and Zellweger were seen enjoying a romantic stroll around Laguna Beach, California, on June 24, 2021, merely days after news broke that he and Haack finalized their divorce.
Haack had filed for divorce in September 2020, two months after they got married in December 2018. As per the divorce settlement, the pair will share their son Hudson's legal and physical custody. 
Haack has two more children from her first marriage with Taral El Moussa. She opened up about her failed relationships while talking to ET on June 2021 and admitted how she never thought she would get divorced, let alone twice.
Focusing on positivity, the 37-year-old then added she took the situation as a challenge and an opportunity to grow. 
Who Is Christina Haack's Boyfriend?
Haack's new boyfriend, Joshua Hall, is a real estate agent based in Austin, Texas. The Southern California native has been serving the Spyglass Realty firm since December 2020.
According to his official online bio, he is a former police officer. He joined the office at 21 and retired from the job 16 years later because of injuries. 
As for his personal life, he was previously married to Chelsea Nicole. They tied the knot in 2016.
And while Hall is a stranger to the entertainment industry, his younger sisters —  Jessica Hall and Stacie Adams — have had their brush with stardom. 
Jessica is a former Playboy model and now a host of the podcast, Flashbacks. She made her TV appearances through her friend Kendra Wilkinson's reality shows Kendra and Kendra on Top. Hall's other sister Stacie was also a part of a reality series, The Hills.