Did Chris Rock Apologize to Will Smith with an Official Statement?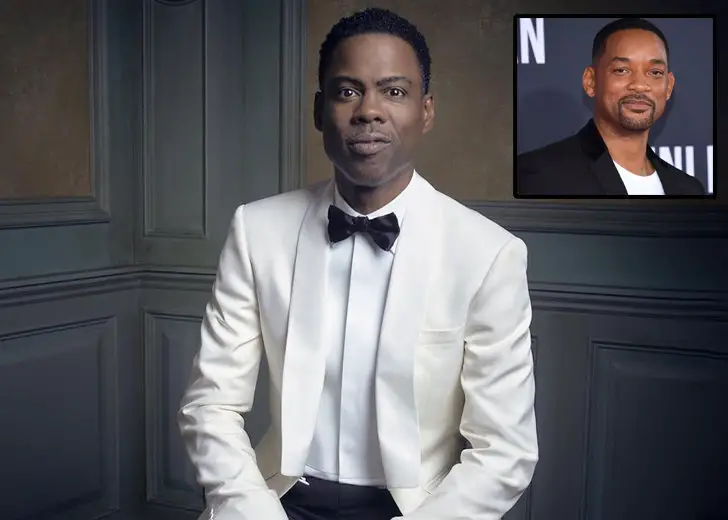 As per some social media posts and outlets, Chris Rock issued an apology to Will Smith and the actor's wife, Jada Pinkett Smith.
The statement reportedly read, "As a comedian, it can be difficult to understand which lines are to be crossed and which ones aren't. Last night, I crossed a line that I shouldn't have and paid the enormous price..."
"...I sincerely apologize to my friends Jada Pinkett-Smith, Will Smith, and the rest of the Smith family for the disrespect and disregard I displayed which was unfortunately broadcast for the world to see."
Fake Apology Trending on the Internet
But it turns out that the comedian is yet to make any official statement, with the viral apology — that is doing the rounds on the internet — mentioned above reportedly made by Chris being a fake statement.
According to The Hollywood Reporter's Senior Film Editor Rebecca Keegan, "Chris Rock has not yet issued a statement."
She took to Twitter to clarify, "There is a statement going around purporting to be from Rock that is not from him, per his team. It's the one that starts, 'As a comedian it can be difficult to understand…'"
Keegan's tweet reportedly came after Chris' team officially stated that the purported apology from Chris to Will and the actor's family members was fake.
Where Is Chris Rock after the Slap Incident?
A lot of things happened on Will's front after the slap incident at the 2022 Oscars.
He went on to win the Academy Award for Best Actor for his performance in King Richard and even took to social media to share a public apology.
His apology was real — and not a fake one circulated by the netizens.
In his lengthy statement, Will wrote, "Violence in all of its forms is poisonous and destructive. My behavior at last night's Academy Awards was unacceptable and inexcusable. Jokes at my expense are a part of the job, but a joke about Jada's medical condition was too much for me to bear and I reacted emotionally."

Will Smith slapped Chris Rock on his face at the Oscars. (Photo: Twitter)
"I would like to publicly apologize to you, Chris. I was out of line and I was wrong. I am embarrassed and my actions were not indicative of the man I want to be."
But Chris has remained mum and apparently hasn't even been seen since the incident took place.
"Wow, dude! It was a G.I. Jane joke!" is the only thing he said and everyone heard from him. He said that immediately after being slapped by Will on the big stage.
So, where is Chris now?
As per TMZ, the comedian had planned to attend the event for only his moment on stage and then leave immediately after. Hence, not even the paparazzi snapped a photo of the presenter post-slap.
In addition, after the show, the Los Angeles Police Department confirmed that he declined to file charges against Will, too.
He, however, was reported to be present at the after-party hosted by Guy Oseary, Madonna's manager. At the event, Chris was clicked with Robert De Niro, Woody Harrelson, photographer JR, and Oseary.