Chase Hudson Trolled for Ranking 9th on Barstool Sports' 'Top 10 Male Singers of All Time'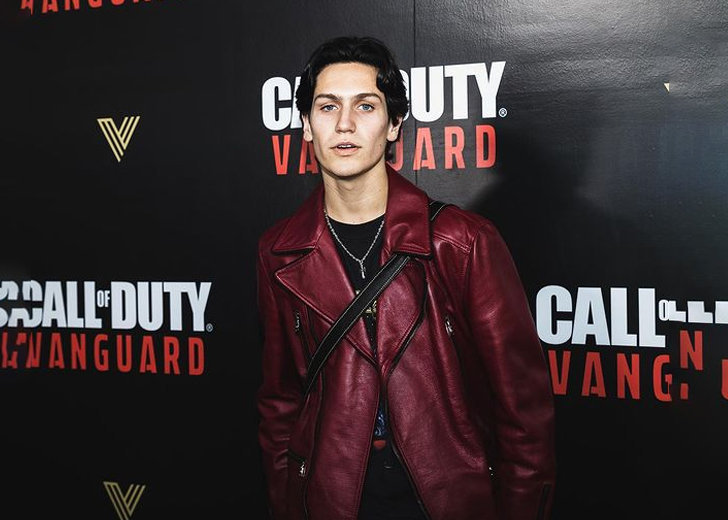 Chase Hudson is primarily known for being a TikTok star. That was the platform that skyrocketed him into internet superstardom.
Following his success there, he has since ventured into other things. Being a part of The Hype House and starring on a Netflix show about the same is one of those.
Another is his venture into the music scene. It was just back in September 2021 that Hudson released his debut record, Teenage Heartbreak.
Just months after this, his name appeared along with several brilliant singers on a list of the greatest male singers of all time.
The internet doesn't seem to be buying into the validity of the list, though. And Hudson is at the receiving end of the flak.
Chase Hudson Named the 9th Best Male Singer of All Time
On January 10, 2022, David Portnoy's media company Barstool Sports posted a list that sent the internet into a frenzy. The list was titled 'Top 10 Male Singers Of All Time.'

Barstool Sports' list for the 'Top 10 Male Singers of All Time' including Chase Hudson. (Photo: Twitter)
The publication, however, clearly states it did not come up with the list. They had generated the rankings from the data obtained from ULL.
The list starts fine. In the pole position is Elvis Presley. Understandable.
He is followed by Michael Jackson in the second position, Jesse McCartney in third with the great Frank Sinatra landing on the fourth spot.
The list continues as Otis Redding is ranked fifth, Adam Lambert sixth, Ryan Cabrera seventh.
Until this point, the list takes no name of tapering off, as the mighty Stevie Wonder comes in eighth.
But this is where the list hits the readers with a curveball as Chase Hudson's name appears ninth on the rankings. 
Some might find it even more infuriating that he ranked above Bob Dylan in tenth.
Barstool Sports and Chase Hudson Get Roasted
People lose no time making fun of things they find out-of-the-ordinary, especially on Twitter. And that's exactly what happened with this tweet.
Twitterverse started trolling the list and Hudson soon after the tweet was up. People seem to be disagreeing on a few things.
The first one is on how their favorite singers are missing from the list. Many seem to think excluding Freddie Mercury from this list is a cardinal sin.
Other factions believe similarly about vocalists such as Elton John, Jim Morrison, Billy Joel, and Marvin Gaye, among others.
Elton john, Freddie mercury, Jim Morrison, Billy joel, Robert plant, and Marvin Gaye are better than half this list — wwf fanatic circa 1998 (@esobf1) January 11, 2022
But the inclusion of Hudson is generating the most reactions. Some are straight-up refusing to recognize the singer, known professionally as Lil Huddy.
There were also accusations of Barstool Sports just trying to get "hate clicks" by including his name on the list.
Barstool Sports are literally just trying to get hate clicks at this point lol, no way Chase Hudson (Lil Huddy) would make the list otherwise when they didn't even include Freddie Mercury https://t.co/Zr7HFmi5Jq — Wil Bishop (@thehumanwil) January 11, 2022
Many also believe this was Barstool Sports just trolling. It remains to be seen if the publication comes out with any explanation.