Celebrity Weddings — All The Stars Who Have Married In 2022 So Far

Celebrity weddings in Hollywood genuinely make the year memorable. The dreamy setting with happy pictures and exchanging vows rejuvenates the fan's trust in the fairytale.
Highlighting such happy moments, here are the stars who have gotten married in 2022 with details from what gowns they wore to where they married.
Danielle Brooks And Dennis Gelin
The Orange Is the New Black actress Danielle Brooks married her boyfriend, Dennis Gelin, in January 2022. The couple got engaged in 2020 after the birth of their first child.  
Brooks recalled to Vogue that they adopted extra precautions for the ceremony because of the Omicron wave in early 2022.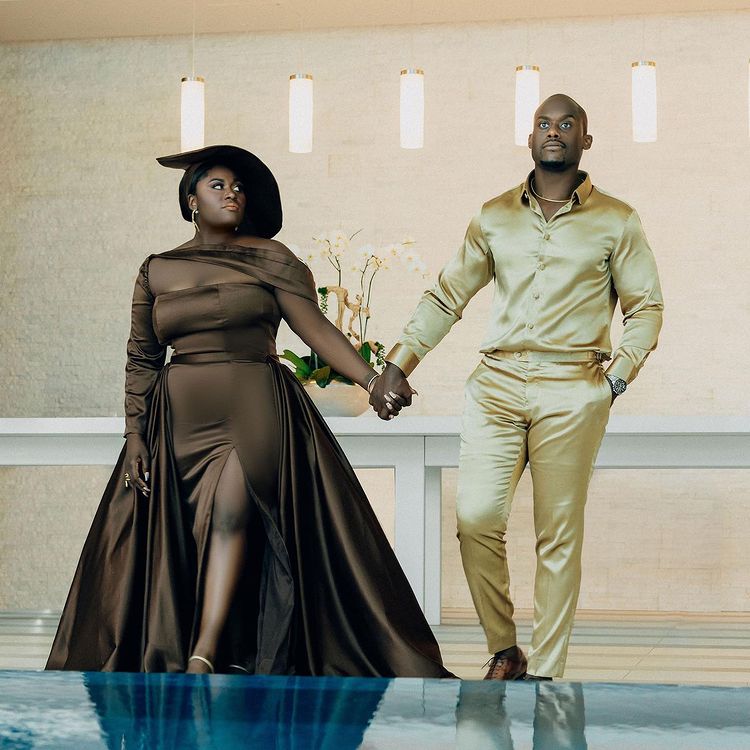 Danielle Brooks with husband Dennis Gelin at their engagement photo shoot. ​​(Photo: Danielle Brooks/Instagram)
Their wedding was held in Miami, where the bride adorned two dresses — one designed by her friend Christian Siriano and another by Black designer Alonuko. Brooks accessorized in channel earrings and shoes by Nina. 
Her bridesmaids, including her daughter, had dresses designed by Pantora Bridal. Her husband and the groomsmen had custom-made suits by Garcon Couture. 
Josephine Skriver and Alexander DeLeon
2022 became blissful for another couple, Josephine Skriver and Alexander DeLeon. The couple was engaged in 2018 under the Northern Lights in Finland. Unfortunately, they had to cancel their wedding twice.  
Finally, the couple tied the knot at their dream wedding under the palm trees at Acre Resort, Cabo San Lucas, Mexico, on April 3, 2022.
The bride wore a custom-made Alberta Ferretti dress with her wedding ring created by Mark Shami and M Jewelers. While DeLeon wore a white tuxedo designed by David August. 
"Standing in front of the love of your life and hearing the words 'I do' come back at you is the best feeling in the world," Skriver said to Vogue about the most important and loved day of their life. 
Parker McCollum & Hallie Ray Light
The country singer Parker McCollum could not wait to marry his longtime girlfriend, Hallie Ray Light. The couple got engaged in July 2021 in front of family and friends. Their wedding was held in Tomball, Texas, on March 28, 2022.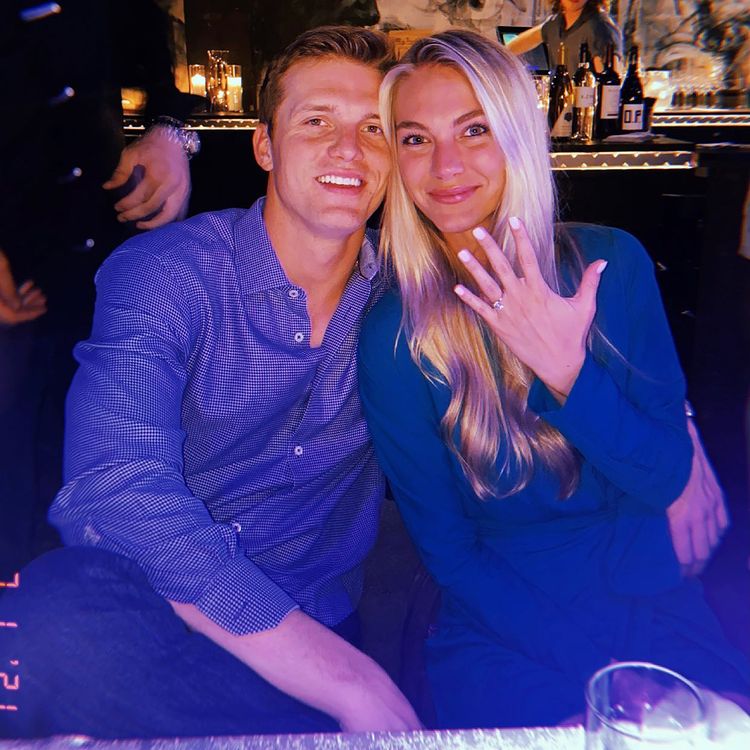 Parker McCollum's engagement picture with his wife, Hallie Ray Light McCollum. (Photo: Parker McCollum/Instagram)
McCollum, who also had a song dedicated to his wife, told People that after breaking up with her briefly in 2020, he realized she was the one. "'It can't get any better than her," he said about his doubtless mind making the best life decision. 
Ben Affleck and Jennifer Lopez
The most sought-after couple, Ben Affleck and Jennifer Lopez, finally married in 2022. Their 2002 engagement, which ended in separation, was followed by their second engagement on April 8, 2022. 
For the "I do" part, they had a surprise Las Vegas wedding at Little White Wedding on July 16, 2022. The couple reached there near midnight, but the venue remained open beyond hours just for them. 
Lopez wore a white off-shoulder Zuhair Murad gown, and Affleck took a jacket off his wardrobe. Then, changing their dresses in the break rooms, they exchanged their overdue vows. 
Their second ceremony with friends and family was held in Georgia, at Affleck's plantation estate.
Rita Ora and Taika Waititi
Another famous Hollywood couple, Rita Ora and Taika Waititi, also married in 2022.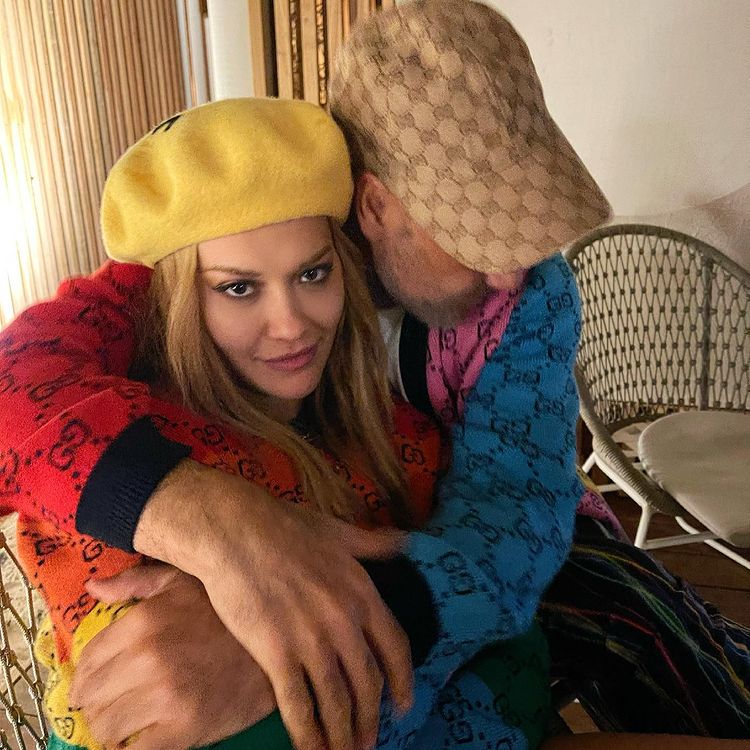 Rita Ora hugging her husband Taika Waititi. (Photo: Rita Ora/Instagram)
A limited number of friends and family attended their private wedding. They were reported secretly dating in 2021, but they remained private about the dates of their engagement or wedding.
The couple was seen wearing matching wedding bands on August 8, 2022, sparking rumors of their marriage. Then, on August 12, 2022, People confirmed they had indeed tied the knot.