5 Celebrity Birthdays in June We Are Most Excited About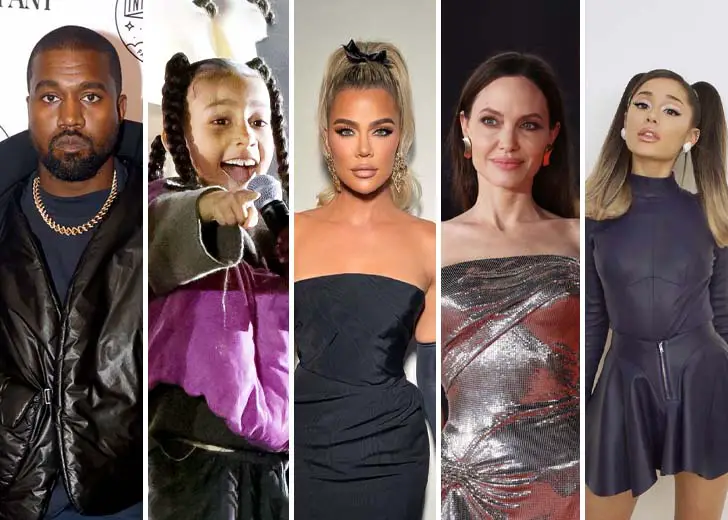 June is a jam-packed month when it comes to celebrity birthdays. A lot of A-listers are celebrating their birthdays in June.
But not all celebrities were created equal, and there are a few whose birthdays we are more excited about than others. Here's our list of the top five celebrity birthdays in June.
Kanye West and North West
The father-daughter duo of Kanye West and North West were both born in June. Kanye celebrates his birthday on June 8, and North celebrates hers on June 15.
Kanye was born in 1977, which means he will turn 45 this June. He welcomed North with his ex-wife, Kim Kardashian, in 2013, and she will turn nine.

North West, who celebrates her birthday on June 15, with her mother, Kim Kardashian. (Photo: Kim Kardashian/Instagram)
Since the split, Kanye and Kim haven't been on the best of terms, and that shows, especially when it's their kids' birthdays. In January 2022, Kanye claimed he was not invited to their other daughter, Chicago West's birthday.
He claimed he was not told the address for her birthday party and put out a public birthday wish for her on Twitter.
It'll be interesting to see if he is invited to North's birthday or if he attends. It'll also be fascinating to see if Kim makes a birthday post for Kanye this year since claiming she would love him for life last year.
Khloe Kardashian
From one Kardashian to another!
Khloe Kardashian, too, is celebrating her birthday the same month as her niece North. She will be celebrating her 38th birthday on June 27, 2022.

Khloe Kardashian celebrates her birthday on June 27. (Photo: Khloe Kardashian/Instagram)
The fashion icon was born in 1984 and is the third of her parents' four children. Kim and Kourtney Kardashian are her older sisters, whereas Rob Kardashian is her younger brother. After her mother remarried, she gained five more siblings, including Kendall Jenner and Kylie Jenner.
Khloe celebrates her birthdays extravagantly, both in the amount of money spent and the birthday wishes received. Her sisters shower her with love and cute messages on social media.
You could expect similar things this year but in different ways.
Angelina Jolie
The oldest on our list, Angelina Jolie, doesn't seem to age very quickly, despite it feeling like she has been around forever. The Maleficent actress will begin her 47th trip around the sun on June 4, 2022.

Angelina Jolie celebrates her birthday on June 4. (Photo: Angelina Jolie/Instagram)
Angelina was born in 1975 in Los Angeles, California, and has been active in Hollywood since she was 16. She has had a fulfilling career and an even more so personal life.
For her 46th birthday, Jolie surrounded herself with all her six children — Shiloh Jolie-Pitt, twins Vivienne Jolie-Pitt and Maddox Chivan Jolie-Pitt, Zahara Marley Jolie-Pitt, Knox Leon Jolie-Pitt, and Pax Thien Jolie-Pitt — and celebrated with a dinner at TAO restaurant in LA.
The actress could do a dinner celebration again this year, but she could also get herself involved in some humanitarian work to celebrate her 47th birthday. Or both, maybe?
Ariana Grande
The current queen of pop is turning 29. Time flies.
It seemed like yesterday when we used to enjoy watching Cat Valentine on Nickelodeon's VICTORiOUS. Ariana Grande was in her teens when she did that. On June 26, 2022, she will turn 29.

Ariana Grande turns 29 on June 26, 2022. (Photo: Ariana Grande/Instagram)
After multiple platinum-certified albums, Ariana announced she was taking a break from music, right before her 29th birthday. She has her hands full with Wicked, a movie adaptation of the Broadway musical.
Ariana isn't known to go all out on her birthdays. Instead, she spends time with her loved ones and inner circle and posts glimpses of them on social media.
This year will see an addition of Dalton Gomez, her husband, as this will be her first birthday after getting married.