5 Celebrities Who Came Out as LGBTQ+ in 2022 and Their Coming Out Stories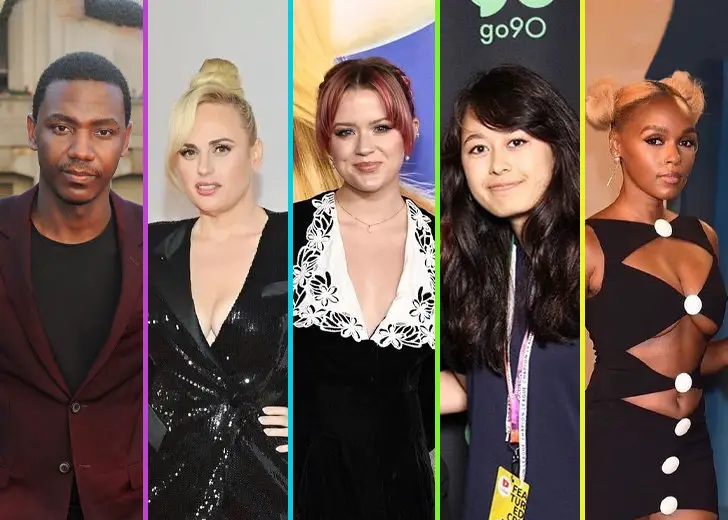 We are halfway through June 2022, meaning we still have a few more weeks of Pride Month. 
Every year, there is progress in the LGBTQ+ community, and more and more people feel comfortable coming out of the closet. 
And just like in the previous years, more celebrities have come out in 2022. 
Although their coming out should no longer be news, their visibility in the media is important for queer youth struggling to come to terms with their own identity. Hence, here are five celebrities who have publicly come out this year. 
1. Jerrod Carmichael
Identifies as: Gay
Jerrod Carmichael, the star of NBC's The Carmichael Show, came out as gay in April during his HBO comedy stand-up special Rothaniel.
He iterated he felt like a liar for the longest time because of the secret he was hiding. 
But now, he no longer wanted to keep his identity a secret.
"I thought I'd never, ever come out. At many points, I thought I'd rather die than confront the truth or actually say it to people. Because I know it changes some people's perceptions of me. I can't control that," said the comedian. 
2. Rebel Wilson
Identifies as: Bisexual
While Carmichael came out on his own terms, Pitch Perfect actress Rebel Wilson was allegedly forced to come out. 
An op-ed in Australia's Sydney Morning Herald confirmed they gave Wilson two days to respond to their inquiries about her relationship. 
But instead of supplying them with information, Wilson came out on June 9 via Instagram by sharing a selfie with fashion designer Ramona Agra. 
"I thought I was searching for a Disney Prince… but maybe what I really needed all this time was a Disney Princess. #loveislove," the Senior Year star captioned the snap.
Immediately after, the Sydney Morning Herald wrote that Wilson's choice to ignore media queries was "underwhelming."
The news outlet is now receiving backlash for forcing Wilson to talk about her personal life. 
3. Ava Phillipe
Identifies as: Pansexual
Ava Phillippe, daughter of actors Ryan Phillippe and Reese Witherspoon, didn't hold back when speaking about her sexuality and dating preferences during a fan Q&A session. 
Phillippe was doing an Instagram Q&A on January 12, 2022, when a fan asked, "Do u like boys or girls?" 
In response, the 22-year-old shared a selfie — sporting bright blue eyeshadow with the caption, "I'm attracted to… people! [Gender is whatever]."
4. Jaiden Animations
Identifies as: Aroace

Jaiden Animations' coming out in her YouTube animated video. (Source: Jaiden Animations/YouTube)
Jaiden Animations, best known for animated gaming recaps, came out as aroace, which is shorthand for aromantic asexual, on March 20. 
The popular content creator announced this via her YouTube channel with an animated video titled 'Being Not Straight.'
She explained an aroace was a combination of romantic (a person who feels very little to no romantic attraction to anyone) and asexuality (someone who feels little to no intimate attraction to anyone). 
You can watch Jaiden Animations' full coming out video to understand more. 
5. Janelle Monáe 
Identifies as: Non-Binary
In 2018, Grammy-nominated singer and actor Janelle Monáe came out as pansexual during an interview with Rolling Stone.
But in April 2022, during the season five premiere of Facebook Watch's Red Table Talk series, they revealed they now identified as nonbinary. 
The star told hosts Jada Pinkett Smith, Willow Smith, and Adrienne Banfield Norris that they saw themselves as "everything beyond the binary."
"I'm nonbinary, so I just don't see myself as a woman solely. I feel all of my energy. I feel like God is so much bigger than the 'he' or the 'she.' And if I am from God, I am everything. I am everything," said the actress. 
However, they iterated they would always stand with women no matter what they identified as.