Bhad Bhabie on OnlyFans Controversy and Multi-Millionaire Net Worth — 'I'm Not Paid to Be a Role Model'
Bhad Bhabie earned over one million dollars in the first six hours after joining OnlyFans.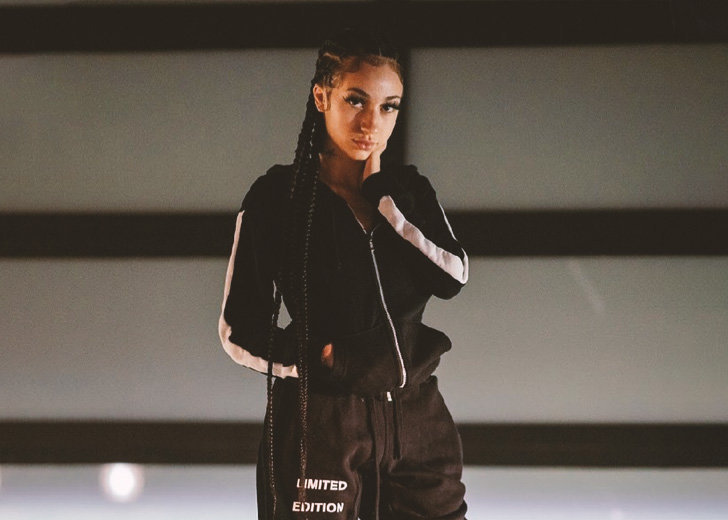 Internet star turned rapper, Bhad Bhabie, came into prominence with her candid catchphrase, "catch me outside, how about that?" in response to the audience's ire on the talk show, Dr. Phil.
The show featured troubled teens hoping to turn them around through an extremely controversial rehabilitation center known as Turn-About Ranch.
Bhabie, whose real name is Danielle Bregoli, stepped into the music industry as a rapper, with the help of her newly found internet fame.
Her new role, despite being controversial, received love from many, as her steadfast belief of unapologetically being oneself resonated with millions.
As a rapper, she achieved remarkable success in a short period of time: she was nominated as the best female rapper at the 2018 Billboard Music Awards, and received RIAA platinum status (1 million US units) for 'Hi Bich' and 'Gucci Flip Flops.'
Bhabie has also worked with the likes of Lil Yachty, Ty Dolla $ign, Megan Thee Stallion, and YG.
Now, she has also found a way to earn millions in a day as the model of OnlyFans, a subscription-based adult content platform.
In fact, she broke the OnlyFans record by earning over one million dollars in the first six hours after joining the platform in April 2021.
OnlyFans Debut
Earlier in February this year, Bhabie took to her Instagram Stories to inform her followers that she would start an OnlyFans account when she turned 18 since many of her followers wanted to see her on the platform.
The rapper, whose 18th birthday was just a month later — on March 26 — further stated she would not post nude or explicit content.
She eventually made her OnlyFans debut on April 1, five days after her 18th birthday, and notified the news through a tweet, writing, "got tired of u asking, so [expletive] it. But if imma do it, imma do it wild and crazy as [expletive]. Give it 2 weeks and we break the internet."
The tweet also contained a feature video and a link to her OnlyFans account.
Net Worth in Millions Now
After she debuted on the platform, people immediately flocked to her account and took the subscription for her limited content. 
Bhabie took to her social media some hours later to share snaps of her earnings, as she had made $1,030,703.43 in a mere six hours, launching her to millionaire status.
Her OnlyFans earnings came along with the earnings she had made through her music and other ventures, helping her score a net worth of millions.
According to Variety, she was considering paying $4 million cash for a fully furnished home in Boca Raton, Florida, with space for her three cars (a Bentley, a BMW, and a souped-up Jeep), two dogs, and a "walk-in closet big enough to put a bed in."
The report also highlighted her words, where she stated that the major chunk of her multimillion net worth was achieved with little support from the music industry.
Surrounded by Controversy
Bhabie and controversy are always found hand in hand. In the most recent context, she has been put under the scanners, asking if models of her age should be eligible for the platforms like OnlyFans, that promote adult content.
In addition, so many people on the internet are literally debating by saying that the age of entry for the subscription service should be 21 rather than 18.
Addressing all the backlash, she said people were jealous of her success because others were not making as much money as she did.
She also stated no one was "child grooming" her while explaining she took all her decisions by herself since she was very young.
During an interview with Rain magazine this month, Bhabie also explained that all the contrary comments about her age and her being a bad influencer didn't affect her.
"I'm not paid to be a role model to people, I'm paid to rap on a song," she added.
Her only aim is to provide a good living for herself and her family, and she believes she has successfully done that so far.