Is Rapper Lil Yachty Still Together with His Successful Fashionista Girlfriend Selangie?
Both Yachty and Selangie have been mum regarding their relationship in the last couple of months.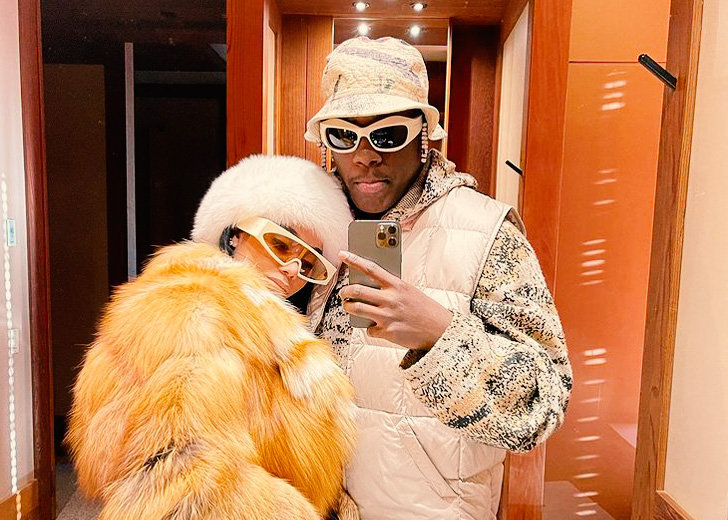 Atlanta rapper Lil Yachty was making headlines back in December with his then-new girlfriend, Selangie. The revelation was made through a series of posts on either of the two's official Instagram profiles,
However, in the months since, both Yachty and Selangie have been mum regarding their relationship. As of this writing, Selangie does not even follow the rapper on Instagram, whereas the rapper seems to have no issues following her.
Radio Silence On Instagram
As aforementioned, the relationship between the Yachty and Selangie was established via a series of Instagram posts, the last of which was seen back in February.
The snap in question featured the two moguls, each in their own right, posing in matching outfits alongside a red vehicle.
The rapper was seated in the driver's seat, letting his braided locks half-cover his face as the model stood right beside him in a more casual stance.
Both of them sported racing jackets paired with Prada trousers. Although similar, their footwear choices included a pair of New Balance sneakers for her and Adidas for him.
The tags and the caption suggested that the couple spent their day at the Premier Gentleman's Club in Magic City, Atlanta.
In the two and a half months since then, both have refrained from posting about each other. This, coupled with the fact that the fashion mogul has unfollowed him on social handles, does not paint a pretty picture of their relationship.
Selangie Is A Self-Made Fashion Mogul
Selangie Arlene Henriquez is better known by her first name and titles like entrepreneur, fashion designer, influencer, tastemaker.
The ambitious fashionista is barely 25 years of age and is already commanding two successful fashion brands: SEL and GESEL.
The model, a native of New York City, coming from Dominican and Puerto Rican descent, started her journey as a fashion designer right out of high school by creating custom prom dresses out of her mother's house.
She eventually let that go of the custom market and decided to go for a much broader appeal.
After struggling with production for quite some time, she finally made it big with her bikini line "Tinikini," her take on the classic string bikini. Names like Saweetie and Winnie Harlow would eventually wear the product.
By 2019, her collection Exposé had made it to the Paris Fashion Week. She held the aforementioned Exposé presentation in partnership with Higher Dining on September 28 in Paris.
Before his relationship with the fashionista, Yachty was in a relationship with female rapper JT. Things turned sour between the two sometime in 2019 when she was serving time for credit card fraud.
As per BET, she even flung allegations of infidelity at the Atlanta rapper. On the other hand, Yachty clarified that the woman he was allegedly cheating on was a colleague.