'Euphoria's' Barbie Ferreira Is Dating Elle Puckett Since The Year She Came Out as Queer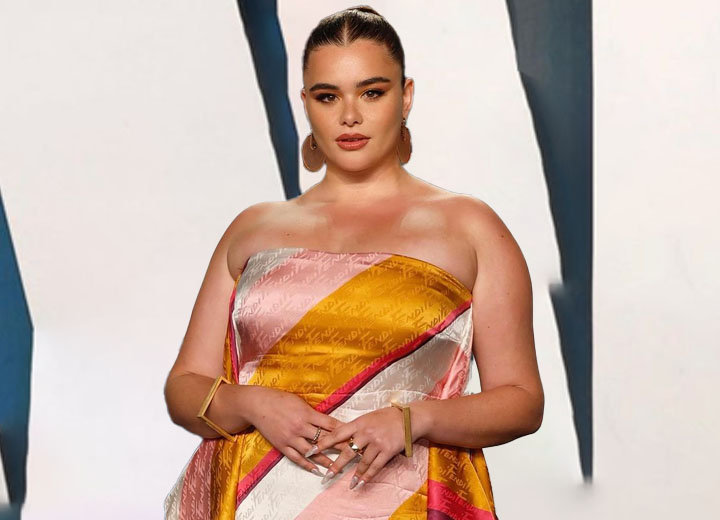 In 2019, HBO released the very popular and provocative teen drama Euphoria. 
Fans were introduced to the deeply flawed but lovable characters with issues that were not far-fetched. One such relatable character was Katherine (Kat) Hernandez, portrayed by Barbie Ferreira.
Hernandez embodied the all too common in Western entertainment, the fat female best friend who is an accessory to the cooler and beautiful main characters.
The high schooler had an eventful first season, from losing her virginity and becoming a cam girl to writing a gay One Direction fan fiction.
She co-starred in an animated scene with Harry Styles and Louis Tomlinson. But by the end of season one, she is in a relationship with Ethan Daley, played by Austin Abrams.
By the time season 2 ends, she is single again, making fans wonder if there's more to her queerness, which hopefully will be featured in the third season.
But behind the camera, Ferreira's sexuality has been no secret. She has been queer for a long time.
Barbie Ferreira Admits She Is Queer
The actress confirmed her identity during an interview with Out on July 26, 2019.

Barbie Ferreira at the Met Gala 2021. (Source: Instagram)
"I'm queer. In my private life, it's been going on for a long time. I obviously don't really identify as a straight woman ever in my life, but I feel like now I'm really in my queerness. I'm in LA living my L Word life. Isn't it amazing?" said Ferreira.
And as someone from the LGBTQ community, she hoped queer kids who watched the HBO series could understand the tender depiction of the beautiful lesbian romance between Jules Vaughn (Hunter Schafer) and Rue Bennett (Zendaya).
She explained many people could relate to falling in love with their straight best friend as a lesbian.
In another interview with The New York Times, she spoke more about her identity and her Euphoria character. 
She said that she had been "gay as hell" in her personal life and would love to see her character in the series explore her sexuality and make bad decisions more because it was the only way her character would learn to make good ones.
Ferreira continues claiming she felt Hernandez was a little queer but added that might be only her perspective. 
Barbie Ferreira's Relationship with Girlfriend Elle 
Apart from being open about her identity, the actress shared glimpses of her long-term relationship with her girlfriend and musician, Elle Puckett. 
Puckett, also known as Rosie Ugly, is a guitarist, producer, and artist who once fronted the pop band Poema with her sister.
The couple has been dating since 2019, and in March 2022, both of them made headlines after the Euphoria star shared a photo on her Instagram stories of herself and her girlfriend's matching tattoos. 
Ferreira was showing off her new ink along her ribs, which featured three angular hearts dripping with blood that was strung together on a jagged tree branch. The "love of her life" had a similar design but on her neck.
During an interview with Cosmopolitan, while talking about her tattoos, the actress revealed she had a spiral tattoo on her derriere that Puckett inked for her with the at-home stick-and-poke kit she gifted the musician for her birthday.