Anthony Anderson's Crazy Weight Loss Regime for Will Smith's Fitness Challenge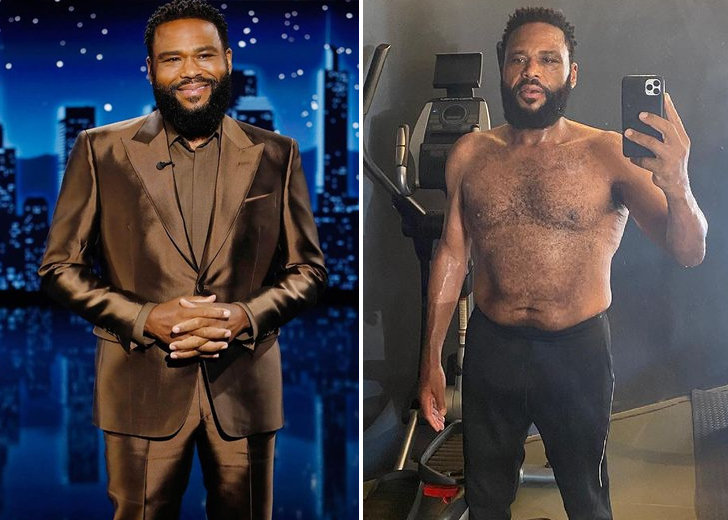 Will Smith issued his fitness challenge in May 2021. Posting a shirtless photo of himself on Instagram, the action star shared he was in the "worst shape" of his life.
Smith added it was the same body that carried him throughout the pandemic and claimed he loved it.
That being said, he vowed to change himself through weight loss because he wanted to "feel better." He promised he would get into the best shape of his life.
Following Smith's post, several other people joined in on the body transformation journey, including Dr. Dre, Chris Spencer, Marlon Wayans, and Flex Alexander.
Another actor who joined in on the fray was Black-ish star Anthony Anderson.
Anderson went through a massive transformation for Smith's ''Big Willie Challenge," which has since been re-dubbed ''Grown Men Sexy."
In the likeness of Smith, Anderson posted a picture of himself in his underwear.
He also uploaded pictures of the aforementioned challengers and stated he was up for the 12-week fitness challenge.
Anthony Anderson's Weight Loss Regime
After his initial post, Anderson continued showing how serious he was about the weight loss challenge through his Instagram.
There, he posted several photos and videos from his workouts.
In addition, he gushed about the challenge during his appearance on The Late Show With Stephen Colbert in May 2021. 
Anderson opined the test was about transforming "that dad bod, that Covid bod, back into something that's healthy."
He revealed he had lost 8 lbs in the first three weeks. The actor also shared he weighed 218 lbs at the time and was trying to get down to 200.
To achieve his goal, Anderson admittedly spent 1.5 hours three to four days a week boxing.
He mentioned he had fallen in love with boxing because of the challenge. However, that was just the first portion of his weight loss regime, and he pushed himself even further after boxing.
"I box for an hour and a half, and I wear a sauna suit. But I'm taking it a step further," he added. 
Then, giving an insight into his extra routine, he stated, "I'll do an hour and a half in boxing, walk downstairs and go next door to the gym that's in the same strip mall and work out with a trainer for an hour."

Anthony Anderson sharing his progress on the 'Grown Men Sexy' challenge in June 2021. (Source: Anthony Anderson's Instagram)
As for his diet, Anderson revealed he was still eating everything he did; just that he had cut the portions into a third of what he previously consumed.
Anthony Anderson's Previous Attempts at Weight Loss
Anderson saw significant results because of the ''Grown Men Sexy'' challenge. However, this wasn't his first attempt at weight loss.
During his appearance on The Ellen DeGeneres Show back in October 2015, the actor shared he lost around 40 pounds. 
He said he had been working out and tried experimenting with new things.
"This was the first time I did hot yoga. I almost quit twice but I was like, 'I'm not gonna be no punk.' But I did it and I enjoyed it."
When DeGeneres said she had also tried hot yoga too but didn't enjoy the experience because of the smell, Anderson laughed.
He answered he had imagined having the same problem and hence opted for an early morning class when there would be only four people.