Marlon Wayans Never Misses a Chance to Appreciate His Ex-wife, Know the Reason behind the Separation
It's been years since Marlon Wayans and Angelica Zackary parted ways. Despite their separation, the actor never misses a chance to appreciate her.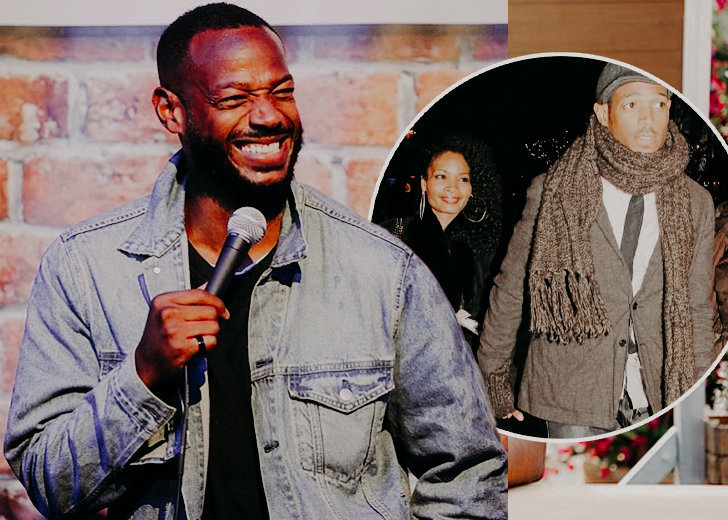 It's been years that the Fifty Shades of Black star, Marlon Wayans, and his now-former wife, Angelica Zackary, decided to part their ways. But, despite their separation, the American actor still has a soft spot in his heart for his ex-wife and never misses a chance to appreciate her.
If he still has that much love for his former partner, then why did the two decide to walk separate ways in the first place? Keep reading to find out!
Marlon Wayans & Angelica Zackary's Marriage
Wayans and Zackary started their relationship back in the 1990s. After nine years of being together, they were blessed with their first daughter, Amai, in 2001. Two years later, the family of three expanded as the pair welcomed a son named Shawn.
Following 13 years of togetherness and sharing two children, the pair finally legalized their bond in 2005.
The couple's bond was not to last long, however, as a fateful incident would put a dent on their marriage, once and for all.

Marlon Wayans with his now-former wife Angelica Zackary and their children in 2007. (Source: dailymail.co.uk)
Marlon Wayans Was Caught Cheating on Angelica
In 2013, an unfortunate scandal forever changed the Wayans' relationship.
The actor was caught red-handed cheating on his longtime partner after several pictures of him hanging out with a mystery woman began to arise.
In those pictures, he was seen having a romantic moment with the mystery woman on a yacht in St. Barts.

A picture of Marlon Wayans alongside the mystery woman in the yacht. (Source: dailymail.co.uk)
Due to that, his relationship with Zackary shattered, and later the two eventually parted their ways.
Three years later, on May 19, 2016, the actor finally shared the details about the aftermath of that incident while having a conversation on The Breakfast Club.
There, he revealed that after the news of his cheating broke out, Zackary and his children physically attacked him.
 He also mentioned that he didn't get the response that he expected from her and that he knew his wife still loved him and he would respect her decision.
For you to love somebody through that and you look at your family and you go, 'You know what? I love you and it's not about that. We make mistakes in life.' That's a good…solid woman.
Marlon Wayans and Angelica Zackary Still Have a Good Relationship
Although Wayans and Zackary parted ways, they have maintained a good friendship and are giving their best to co-parent their two children.
While talking about his current relationship with his ex-wife on August 3, 2017, with ET Online, the 1.84 meters tall comedian mentioned that he still loved the woman with whom he shared his children with.
Also, he stated that he would always have nothing but the utmost love and respect for his former partner, and think of her as his family.
At the end of the day, the person that you had those children with, you love and love dearly. And I always will. I'll always have nothing but love and respect for that woman. I think of her as my family.
Well, his love for his ex-wife can also be seen through his Instagram handle, where he occasionally praises her for being such a good person.
For instance, on the occasion of Angelica's birthday, on February 26, 2021, Wayans shared a picture of her and wrote a very heartful and loving caption. 
Marlon Wayans on Why He Never Got Married
On August 19, 2021, in a conversation with Essence, Wayans opened up on why he never got married after his split with his former wife. 
"I never got married because I knew my mom needed me," said the actor. He mentioned how on his mother's deathbed he revealed to her the reason he hadn't walked down the aisle yet was because he wanted her to be the number 1 woman in his life. The actor's mom replied that she knew and she loved him. 
He mentioned that those were the last words he ever said to his mom. His mother died at the age of 81.