Dr. Dre and Estranged Wife Nicole Young Finalize Divorce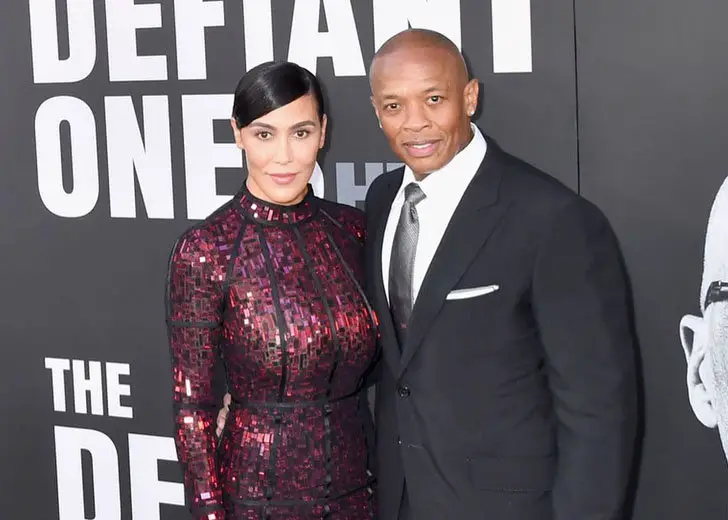 It seems like Dr. Dre is finally a single man.
On the eve of December 10, singer-songwriter Breyon Prescott took to his Instagram to confirm the rapper's newly single status, sharing a picture of Dre posing with a celebratory display of balloons.
In the picture, Dre smiled as he sat before a massive "Divorce AF" balloon bouquet.
"Hey Well My Brother @drdre Just Told Me It's Final !!! Congrats (champagne bottle emoji) Still Dre (goat and flexed bicep emojis)," Prescott captioned the post.
However, Dre is yet to confirm that his divorce from his estranged wife, Nicole Young, has been finalized.
Fans React to Dr. Dre and His Wife's Divorce News
As soon as Prescott dropped a hint that Dr. Dre and his estranged wife had officially divorced, fans started pouring out their thoughts on the topic.
"Congratulations...to that brotha we gotta support Him with positive vibes and great energy," someone commented on the post supporting the decision.
Another jokingly suggested, "Stay single sir it's cheaper."
"Alexa play Return of the Mack by Mark Marrison," another fan chimed.
Similarly, Twitterati were also quick to add to the discussion, with many congratulating the rapper for getting back to being single.
"That's the way to go out, head held high," one tweeted.
A user even shared a picture of Dre posing with a man facing backward while the text in his t-shirt read, "STRAIGHT OUTTA MARRIAGE."
Dr. Dre and Nicole Young: From Marriage to Divorce
Dre, the founder and CEO of Aftermath Entertainment and Beats Electronics, tied the knot with Nicole back in 1996.
Before the marriage, he was in multiple relationships with women such as Cassandra Joy Greene, Lisa Johnson, Jenita Porter, and singer Michel'le.
Similarly, Nicole was previously married to NBA player Sedale Threatt.
From their marriage, Dre, born Andre Romelle Young, and Nicole welcomed two children together: a son, Truice, and a daughter, Truly.
Fast forward to June 2020, and the rapper's estranged wife filed for divorce in Los Angeles County Superior Court after 24 years of marriage, citing irreconcilable differences.
In her divorce documents, she sought spousal support from Dre, who reportedly has a net worth of $800 million.
She further claimed in her filing that the musician threw her out of their home on April 2, 2020, following "a night of Andre's alcohol-induced, brutal rage, which included, but was not limited to, his screaming at her to 'get the [expletive] out.'"
Additionally, she revealed that their marriage was "earmarked by all types of abuse," while accusing him of punching her and holding a gun to her head on multiple occasions.
Dre has denied all the abuse allegations, but he has been accused of abusing women multiple times throughout his career. 
According to Dailymail, Nicole sought to recover a total of $4.2 million to cover her legal fees and needed $551,000 for work done between July and September this year.
She also required $3.5 million for future legal fees and another $215,000 for appeal expenses.
But since the court's hearing has not been made public, it is unclear what terms the two officially separated.