Anders Holm Stalked His 'Super Smart Human' Wife for Months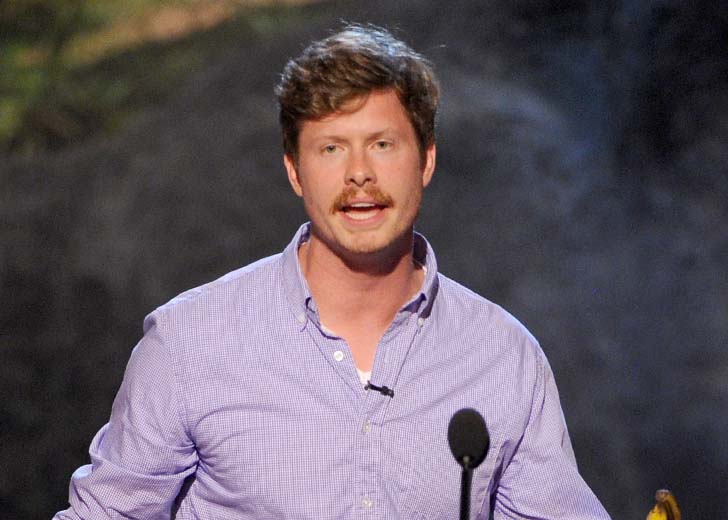 Anders Holm is nothing like his character, Anders Holmvik, on Comedy Central's Workaholics. 
They might share the same name, but that is where the similarities end. While Holmvik is single and probably could never keep a lady in the Workaholics frat house, Holm is married to his wife, Emma Nesper. 
Fans might recognize Holm as Mindy Khaling's pastor boyfriend on The Mindy Project and Anne Hathaway's stay-at-home husband in The Intern.
But the actor is most beloved as Anders Holmvik, a fictionalized version of himself. 
Here is everything we know about Holm, his wife, and their family. 
Anders Holm Stalked his Wife
Holm and his wife are high school/college sweethearts. The actor told Harper's Bazar that they officially met at summer camp at the age of 12, but it wasn't until high school that Holm developed a crush on his spouse. 
He shared that when they were in high school, they bumped into each other at cosmic bowling. In the semi-darkness, he noticed that she was wearing "these little white shorts," and he was like, "she seems cool from here."
After that, he stalked her for months and learned that was she was a respectable and super smart "human with a giant brain and not just a pair of white shorts."
They started dating when they attended the University of Wisconsin-Madison together. 

Anders Holm's wife, Emma Nesper Holm (Source: Emma Nesper Holm Twitter)
Holm graduated with a History major while his spouse graduated in journalism.
After graduation, Holm moved to Los Angeles to make it in the world of TV, which was easier said than done.
He worked odd jobs initially, but with faithfulness and self-discipline, his hard work paid off. 
Nesper joined Holm in Los Angeles as he started his comedy career. And while Holm came up with dirty jokes, Nesper made a career working for nonprofits, trying to combat poverty in the developing world.
And somewhere in between, in 2011, the duo tied the knot.
According to the actor, who has been with his wife for over a decade, the key to their long-lasting relationship is their dedication to making their relationship work. 
She's awesome. I mean, like, you only can make it work if the other person is willing to make it work, and I'm lucky enough to have somebody like that.
Anders Holm on Starting a Family
Naturally, the next step for the actor and his partner was to start a family, which they did when they had two kids. 
The couple welcomed their first baby on December 19, 2013. The notoriously private couple has been keeping their son away from the spotlight. 
But a few weeks later, the actor couldn't help but share a glimpse of his son with his Instagram followers.
In the video shared by Holm, he showed his adorable baby crying while wearing brown and gray pajamas. 
Although the newborn was upset, his comedian dad joked about it by adding slow motion and a loud and deep voiceover into the clip.
That is the only time Holm's fans ever saw his kid. He and his spouse have kept their son's identity totally private, so much so that the public is not even privy to his son's name.
After that, Holm and Nesper had a second kid. 
There isn't much information about it, but in 2020, he shared with People that his 2-year-old son would be a "cool young man someday."