Mindy Kaling Has Been Freeing Herself from Weight Gain Critics
"I was not feeling body confident and even considered saying no," said Mindy Kaling.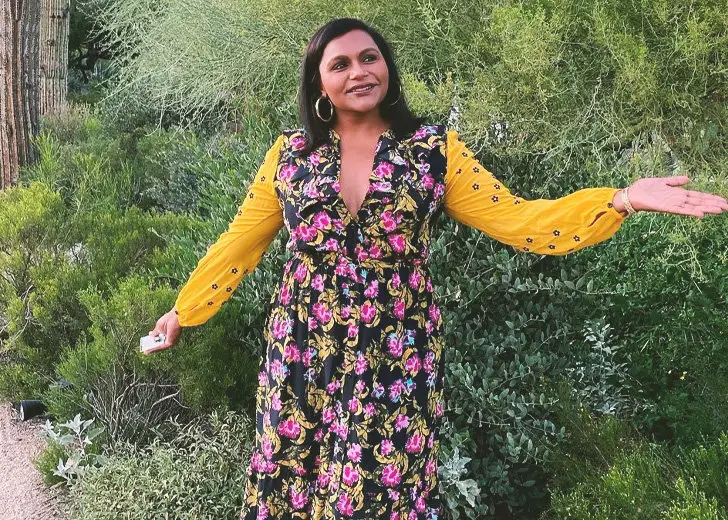 Mindy Kaling is arguably one of the most inspiring women on TV of our time who is not only a talented actor, comedian, and screenwriter, but is also a huge role model for women and people of color in America.
The Mindy Project actress is known for being vocal about her positive approach towards body image but she almost said "no" to be on the Vogue India cover as she was too afraid of all the weight gain critics after she gave birth to her son on September 2020.
Mindy Kaling on Body Positivity
Kaling, 42, kept her pregnancy private from the public, and with no projects to shoot or red carpet events, the quarantine allowed her to have a more laid-back pregnancy, unlike her first one. 
The actress, however, went to her Instagram to share about the time when she almost turned down the opportunity to feature on the covers of Vogue India because she was afraid that people would look down upon her weight gain after pregnancy. 
"I was not feeling body confident and even considered saying no," she revealed.
She went on to reveal that she finally decided to do the project because it was too precious for her to miss the opportunity and that she's going to be confident in her own skin. 
Body Shaming Changed Mindy Kaling's Outlook on Life
During a conversation with Good Morning America, the A Wrinkle in Time star opened up about the time which changed her perspective towards her life and career and influenced a lot of what she did later in her career when she worked on The Office as a writer and actor. 
She overheard a co-writer from another writers' room pitching the idea that suggested her character lose 15 pounds.
The writer and actress was already working hard to exercise and diet every day because she was always afraid of weight gain. She wanted to change the way her body looked and the interaction that she overheard at the time felt "devastating."
"This is my greatest insecurity and someone just called it out," she expressed. "I had a reckoning where I'm like, 'People are scrutinizing me, and not only are they scrutinizing me, they're verbalizing their displeasure with how I look because I don't look a certain way.'
The Late Night actress expressed the incident helped her love herself and it affected so much of what she wrote and the characters she played because she always wanted to stay true to her real self. 
On TV, if you were really thin, then you could be the lead. Otherwise, you had to be like 250 pounds, and you had to be the slapstick comic relief.
She pointed out that the majority of American people couldn't fit into the image of being "beautiful" that is portrayed by the media and that representation was much needed on the big screen.
What if you're like a size 12 and you want to just live your life and look cute and date? At that time, when I wrote 'Is Everyone Hanging Out Without Me?' in 2011, it was like a no-man's-land. That has really changed, I think.
She revealed that as a kid, she was obsessed with TV and it influenced what attractive is to her and that it makes her happy that her project, Netflix's teen rom-com Never Have I Ever, stars a young, dark-skinned Indian girl who is adored by 40 million people.